An Exclusive Offer For You
GOgroove Computer Speakers for Desktop and Laptop - USB Speakers for Desktop Computer with Ultra Clarity 2-Way Drivers for 32W of Power and Bass, Built-in Headphone & AUX Input Ports, LED Volume Knob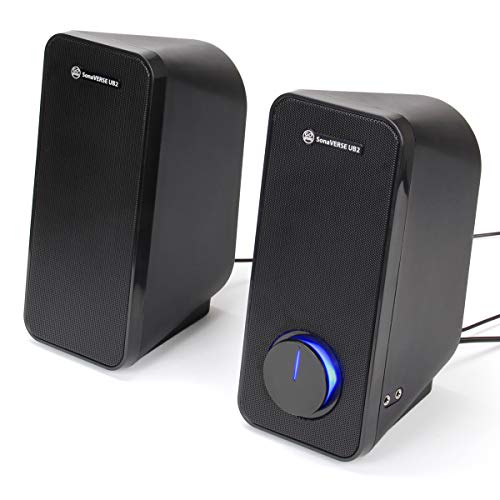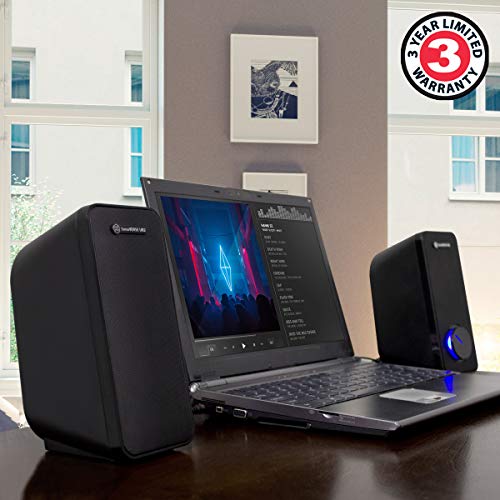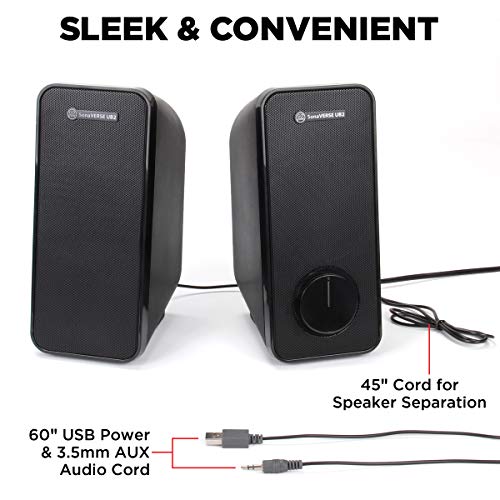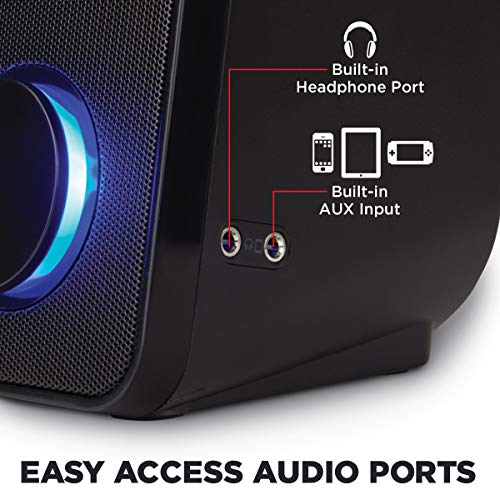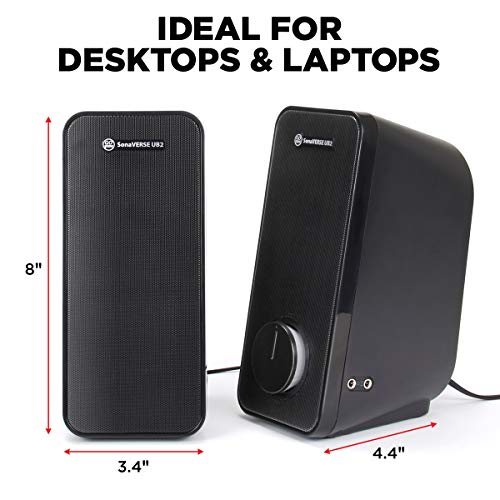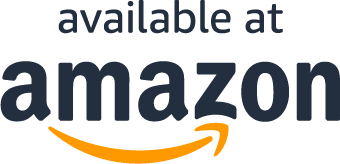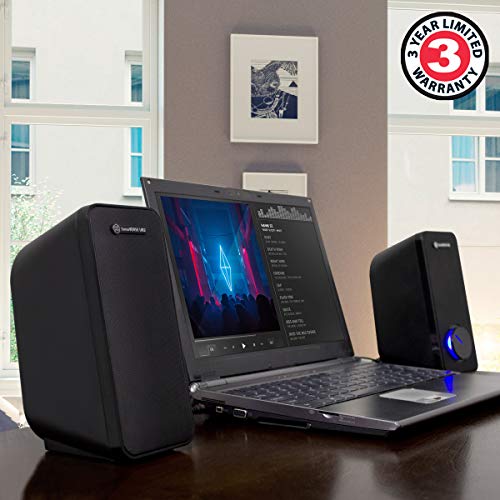 About the product
ULTRA CLEAR BALANCED AUDIO – Specialized 2-way drivers with fine-tuned frequency ranges produce optimal sound; tweeter handles high frequencies while larger driver delivers bass via mids & lows

SIMPLE SETUP WITH 60" POWER & AUDIO CORDS – Experience rich stereo audio in minutes with easy Plug-and-Play installation: USB 2.0 cable for power and 3.5mm AUX headphone jack cable for audio input
HEADPHONE & AUX INPUT PORT ENABLED – Connect headphones directly to speakers for private listening, or play audio from a phone by connecting with your 3.5mm AUX cord to bypass PC audio
PRECISION-TUNED DESKTOP SPEAKERS AT AN AFFORDABLE PRICE – Enjoy superior audio detail with crystal-clear dialogue, high-quality construction, easy setup, and conveniently long connection cables
LED VOLUME KNOB – Functions as On/Off power switch and volume dial that glows blue around edge to complete the premium build design of the UB2 | Quality backed by a 3 Year Manufacturer Warranty
What Our Customers Are Saying
WOW
I'm not an audiophyle but these are the best sounding speakers I've ever had hooked to my computer. My desk doesn't shake with the bass but who cares. I really like them. The Trans Siberian Orchestra never sounded so good.
INEXPENSIVE SPEAKER, SURPRISING GREAT SOUND
Last week I purchased a pair of expensive speakers for my PC, those are just fine. Now I need a pair of inexpensive speakers, that needed to be powered by the USB port, that was a priority. For the price and the size, the speakers have remarkable sound, and even if they didn't. these are strictly utility speakers excellent sound is not required. Although they do sound good, with the base port in the rear and over 30 watts of amplifying power, they do sound very good. And of course the USB power is very convenient, no need for a power plug, or an external power supply.
Excellent producy
Our computer desktop speakers were about 20 years old, and was time to replace them,as they connections for headphones(which grandson uses a lot) were worn out. replaced them with Sona VERSE UB2 speakers. I am actually impressed at the quality of the speakers. Easy to hook up,sound is awesome. Highly recommend them.
Questions?
Why are you running this promotion?
How can I use my coupon on Amazon?
Does this include free shipping?
What Are You Waiting For?