An Exclusive Offer For You
GOgroove Computer Speaker LED Soundbar
$10.50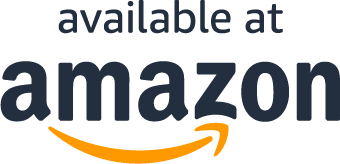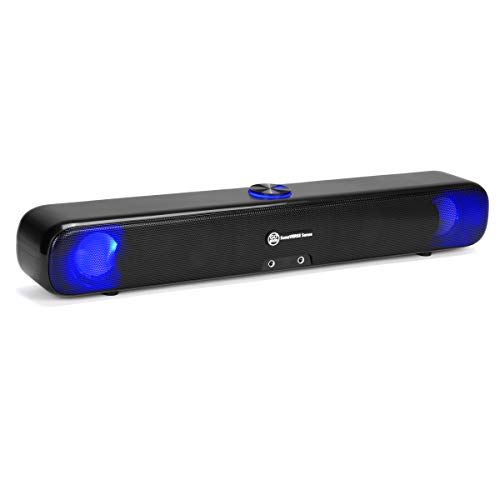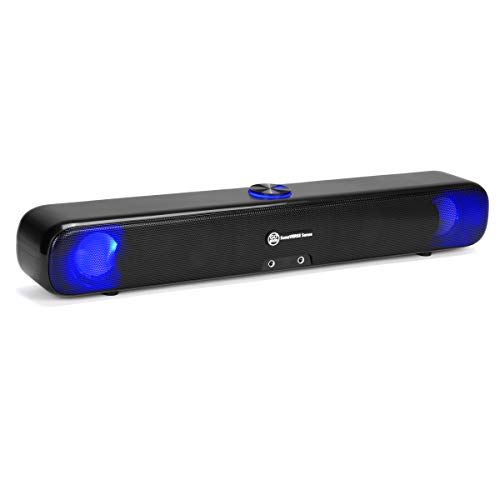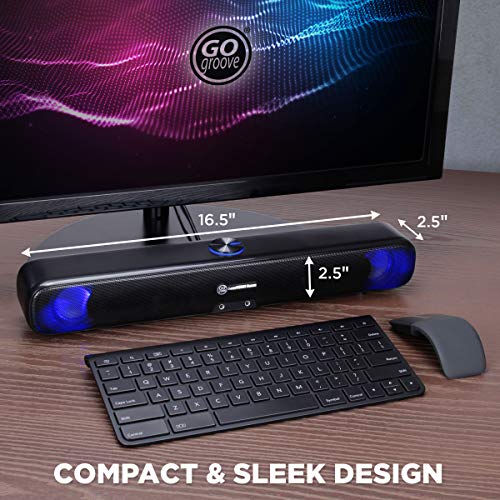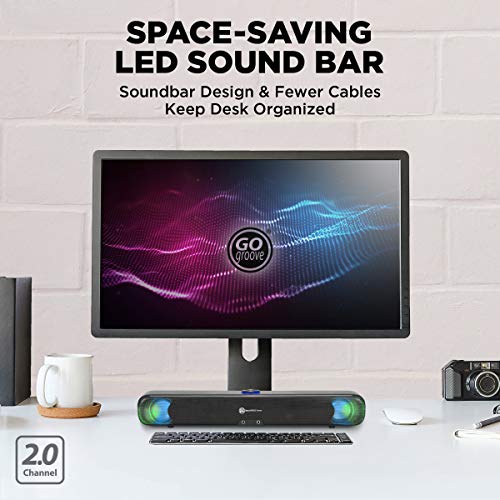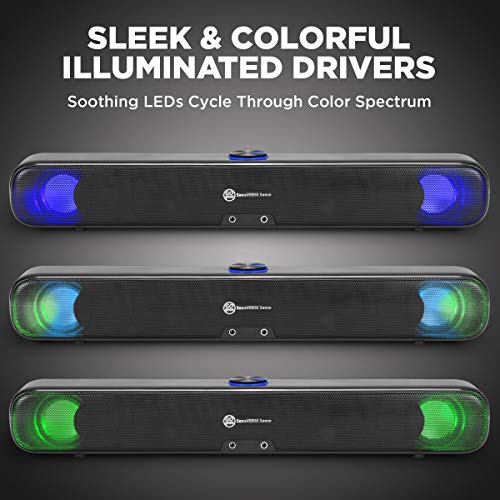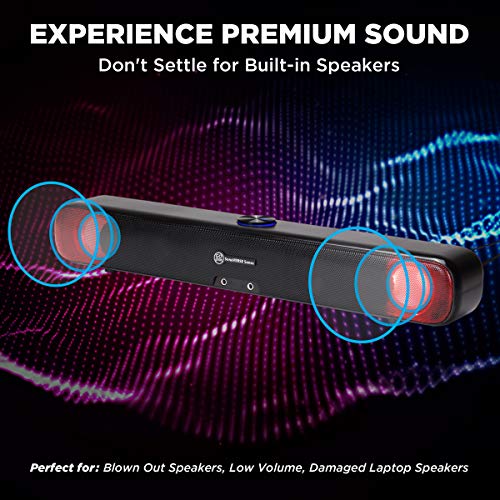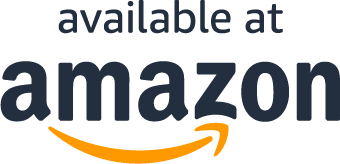 Read More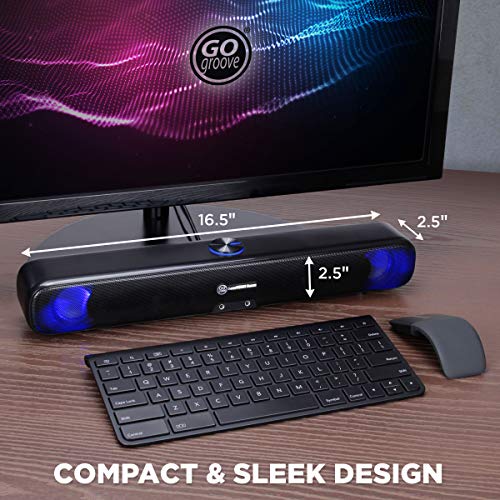 About the product
COMPACT SOUNDBAR WITH LOUD CLEAR AUDIO – The GOgroove SENSE LED soundbar features dual drivers for balanced stereo audio with distinct mids & highs that bring your movies and music to life
SLEEK LED COMPUTER SPEAKER – Constructed with a matte ABS shell for durability, the SENSE is designed to be placed under your monitor screen to take up less desk space than standard 2-piece speakers
MULTICOLOR LED LIGHTS – The 2 inch drivers on the SENSE computer soundbar are illuminated by LED lighting that auto cycles through a colorful spectrum for a soothing mood light effect at your desk
WIRED PLUG AND PLAY SETUP – 3 cables for simple installation: USB cable for power and two 3.5mm AUX cables for audio input and optional microphone pass-through (no driver software needed)
ULTIMATE DEVICE COMPATIBILITY – The SENSE computer sound bar can connect to a PC, desktop, laptop, tablet, or any device with USB port and 3.5mm headphone port | 3 Year Manufacturer Warranty
What Are You Waiting For?
What Our Customers Are Saying
Sleek design, easy to use
We are very happy with this purchase. It is a great size and the quality is good. I use it in my classroom attached to my laptop when I show students something on the big screen. I'm happy with this purchase!
Great audio
My husband loves it
Unexpected amazing
When I bought this, i didn't expect much because it's for my son video game. It's surprise me and it's sound very good
Volume!
Being a non techie person, I did not realize that monitors with built-in speakers are notorious for having poor sound quality from those same speakers. I purchased my monitors wanting to get an all-in-one system with as little fuss as possible. But after several months of limping through with the built-in speakers, I finally caved and got dedicated speakers and boy am I glad. Clear crisp sound and I can hear my videos no matter how noisy my kids are being in the background. Plug it in and go. And the volume knob is perfect for younger kids who can more quickly turn down the volume on their Blippy videos with a physical button rather than searching for the right icon to click.
What Are You Waiting For?
Questions?
Why are you running this promotion?
How can I use my coupon on Amazon?
Does this include free shipping?
What Are You Waiting For?