An Exclusive Offer For You
GOgroove AUX Bluetooth Receiver for Headphones, Speaker, Home Stereo - BlueGATE Wireless AUX Bluetooth Adapter with Car & RCA Kit, 15 Hour Streaming from Phones and Tablets to Wired Speakers and Auto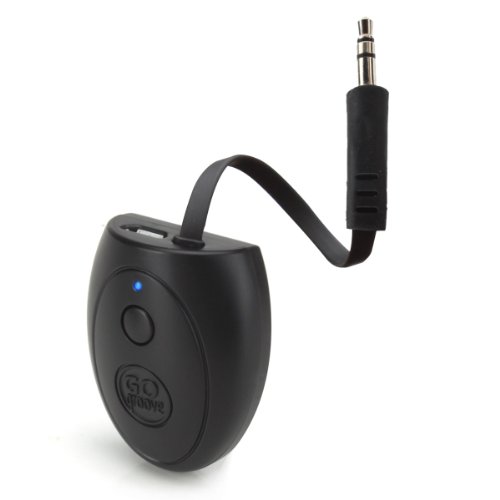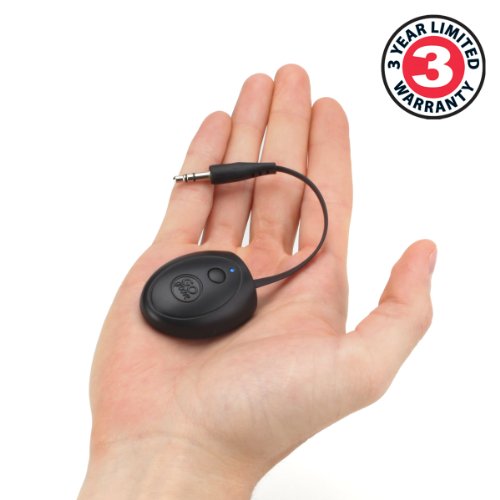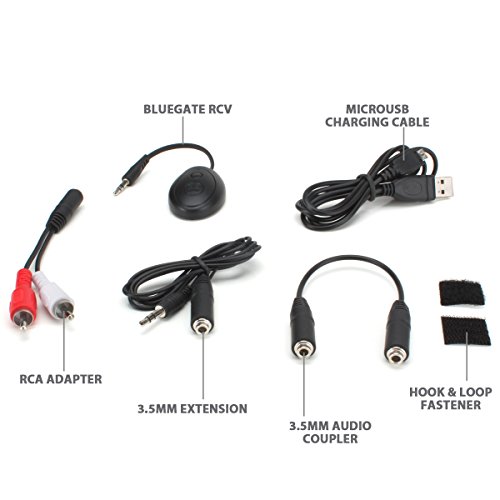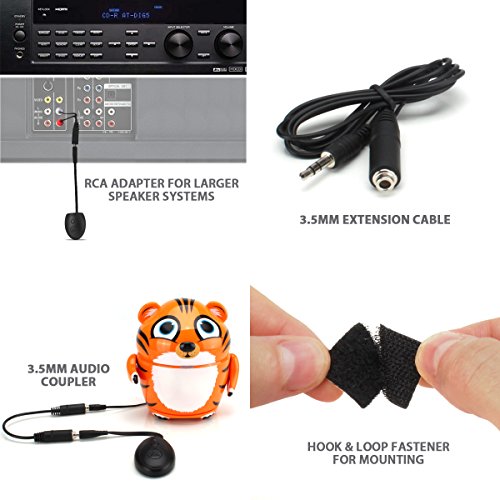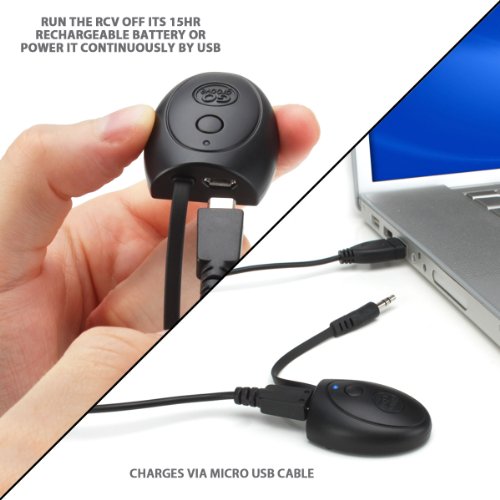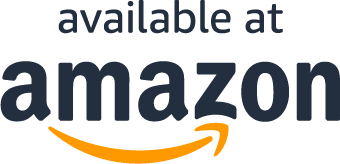 About the product
CONVENIENT BLUETOOTH RECEIVER – Turns headphones, wired stereos, and cars with 3.5mm AUX (or RCA with included adapter) into Bluetooth-equipped systems that wirelessly play audio from phones, tablets
ADD BLUETOOTH TO WIRED SPEAKERS – Upgrade a wired stereo to a wireless speaker that plays audio from your phone's music streaming apps at wired-level quality enhanced via integrated amplifier chip
2ND GENERATION UPGRADES – Now features larger 40ft wireless signal range, convenient reconnect to last paired device, reinforced cabling, micro USB charging, and flat tangle-free AUX cable
IN THE BOX – BlueGATE RCV Bluetooth receiver adapter, RCA to 3.5mm adapter, 3.5mm audio coupler, 3.5mm extension, micro USB power cable, adhesive mounting kit for semi-permanent installations
TECH SPECS: v2.1+EDR | A2DP | Operating Distance: 40 feet | Charging Time: 3 hours | Audio Playback: 15 hours | Power: USB 5V DC | Output: 3.5mm | Dimensions: 1.6 x 1.3 x 0.75 inches
What Our Customers Are Saying
Great unit! 3 years old now
I use this receiver for earphones. The battery life of this unit is incredible for its size. 15+ hours of continuous play on medium volume with a single charge. I have it paired with a iPod. Sound is really good but I wish the low volume range was better. As you turn up volume from 0 sound to the first volume setting its louder than it should be. It does auto connect once you pair. You just need to turn it on because it powers off after five minutes when not in use. It works to about 25 feet before it starts cutting out. 25 feet is way more than I need. One thing that I'm not sure about is the cord that comes out. Its small and thin and i'm afraid it may break. I put it in my pocket so its not mounted to anything and will probably reduce its life. It does have a three year warranty so if it breaks its going back. Overall well worth the price.
Works great!
The GOgroove BlueGATE RCV Bluetooth Audio Receiver works great in my car with an AUX jack in the dash. If you're wanting to hook up your ipod or similar product, this should be one of the options on your list. It doesn't have a microphone so no phone hookup. But it will sync with your phone if there is music on it. My only qualm would be the wire that is used for the plug. It is flat and thin but if you mount it and forget it, this should be no problem. The flatness does seem to make it easier to place the body of the receiver out of the way without the wire sticking out too far. All in all, I'm happy that I bought it. Battery life seems to be good also and I haven't had any issues. I usually charge it before it goes dead, so I'm not sure how long it lasts.
My favorite Bluetooth receiver
Been using this receiver for over 2 years and am very happy with it. I currently use it with an old Harmon Kardon iPhone speaker and plug it into the aux in. Sounds perfect and I like being able to control the volume with my phone. I have never lost connection while playing music. The best part of this receiver is that it doesn't a have jarring connection sound like almost all Bluetooth devices do. That alone is worth buying this one over the rest.
Questions?
Why are you running this promotion?
How can I use my coupon on Amazon?
Does this include free shipping?
What Are You Waiting For?