An Exclusive Offer For You
Glorious Gaming Wrist Pad/Rest - FULL STANDARD SIZE - Black - Mechanical Keyboards,Stitched Edges,Ergonomic | 17.5x4 inches/25mm Thick (GWR-100) Full Size (Black)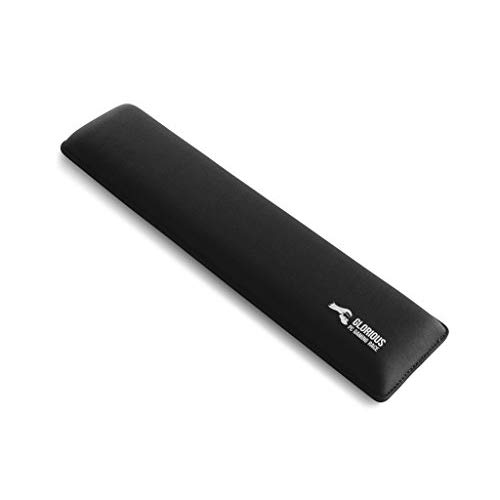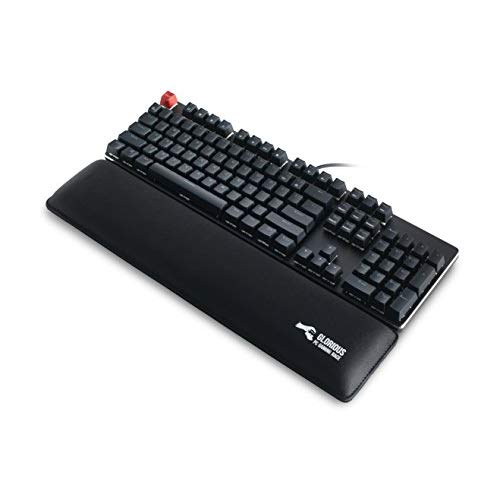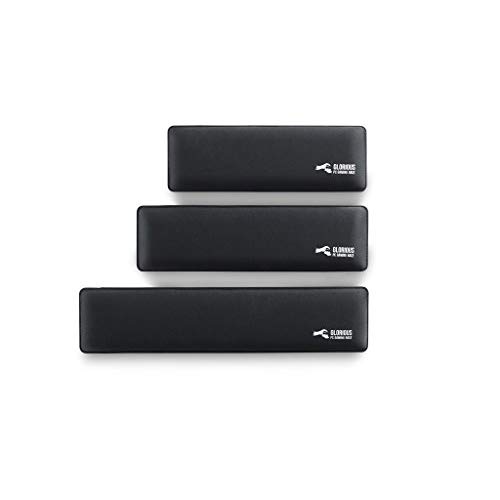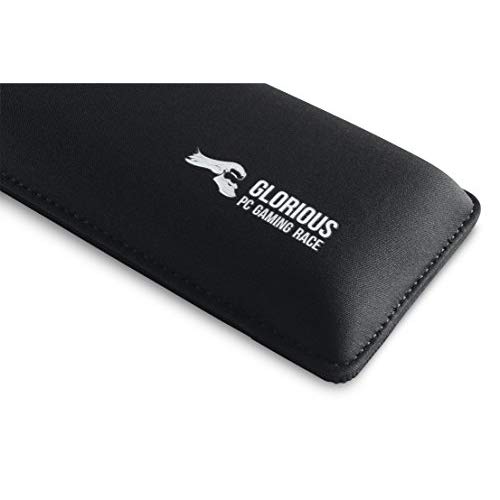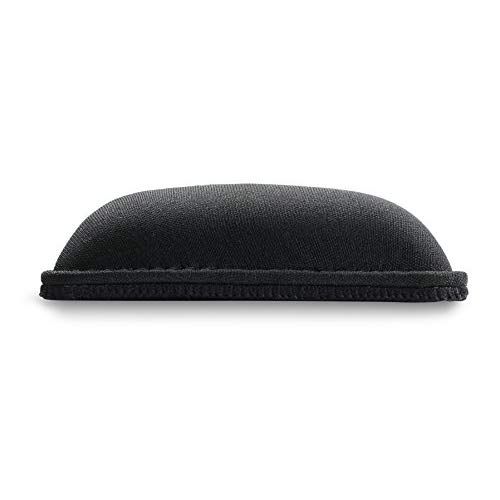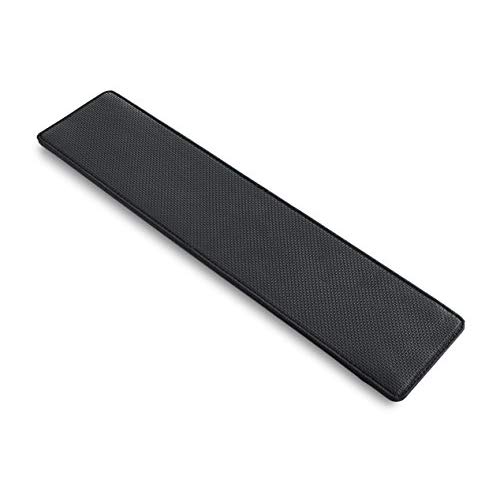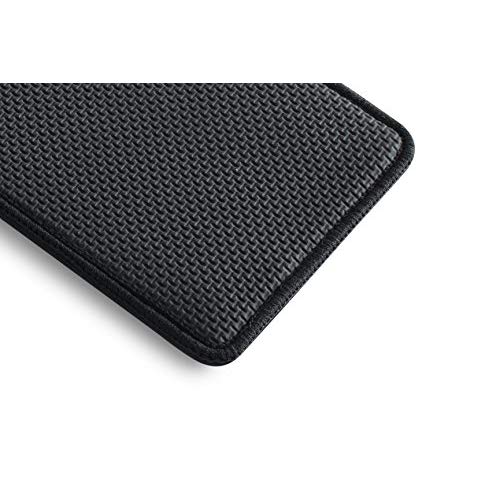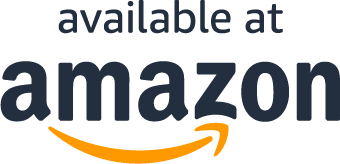 About the product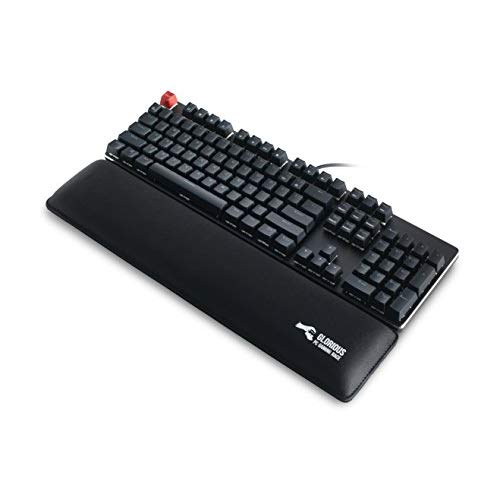 Make sure this fits by entering your model number.
Dimension: 17.5"x4" | 25mm thick - Fits FULLSIZE mechanical keyboards
Dual Lock Anti-Fraying stitched frame - Greatly increases lifespan and aesthetics of gaming wrist pad
Nonskid rubber base - Provides heavy grip preventing sliding or movement of gaming wristrest
Hand Washable, smooth cloth surface + Foam interior (medium firmness)
What Our Customers Are Saying
Great wrist pad that you forget is actually there
I'm an engineer, and I code all day. So this review will be written from the perspective of someone who really relies on a great keyboard setup to get through the day. I use this with a Corsair K65 RGB TKL keyboard, and the length is nearly a perfect match (maybe 1-2mm shorter, but who's counting?). I was looking for a wrist rest because the ones that ship with most mechanical keyboards today are these flimsy plastic fins with a thin covering of faux pleather (that's right, not even faux leather or just pleather, faux pleather!). I got the slim version because I was concerned the regular one would be too thick. Without having used the regular one, I have to say the slim seems like the perfect height. When long coding sessions start, it just kinda "disappears" and you forget it's there. And to be honest, this is probably what you want with things like this - for them to be so comfy you forget they're there. This foam filling is little firmer than than those squishy and floppy gel filled wrist rests. I was concerned at first that it'd be too firm, but it turns out the firmness really helps with support over the course of a long day. Some minor things that I wish could be better but aren't deal breakers or star reducers for me: - Bottom of the wrist rest could be tackier. It slides around a little too easily on my desk. You could probably wipe it with water every few days to keep it tacky, or simply use one of those extended mouse mats that would give the wrist rest something to grip on. - The logo is bit puerile. I get that it comes from a meme, one which I still find hilarious, but maybe I'm just getting old - the logo could have been a little less conspicuous. TL;DR, comfortable wrist rest that just disappears the longer you use it.
So much better than the Grifiti wrist pads!
I found out about this wrist pad by accident and I'm so glad I did. My old Grifiti wrist pad was about 4 months old and already had fraying edges and was getting kinda dirty from skin cells and whatnot. This wrist pad has a much nicer form factor in the curved sides and stiff bottom. Plus the texture is much softer to the touch. I'd say its a bit softer than the Grifiti wrist pad, but that's not a complaint. Overall, this wrist pad looks and feels so much better. Don't even consider the Grifiti wrist pad! I bought one a size larger than my keyboard and the extra space is great when playing league and have my left hand hanging close to the very left edge of my keyboard. I'd suggest the full-size for TLK users as well.
Perfect
Great wrist pad! Very comfortable; not too firm, not too squishy. I bought this to match my PCMR extended mouse pad. Both have solid stitching.
Better Aim in FPS
Keeps my wrist from hurting after really long gaming sessions. I forget it's there like the other reviewers said. I play on low sensitivity so I can glide my mouse the whole length of the wrist rest really easily which is important for aiming. Pros: Huge Smooth Will fit any keyboard/mousepad Keeps your wrist from hurting Definitely improves aiming in games Cons: I can see this being almost too big for some people Nothing really gripping the desk so it doesn't move around but not really a problem.
Great rest for tall keyboards
I was looking for a good wrist pad to prop up my hands while using my new keyboard. It's big mechanical unit and I needed about and inch to make it comfortable to use. This rest works perfectly. It's a little taller than any of the others I've used in the past, the padding is firm and doesn't give up and leave divots after just a few minutes. The cover is stitched down to the base and is very smooth. All around it's a great, well-made item. The company followed up just a few days after I received it, asked if everything showed up ok, if I had any problems, and even asked what specifically made me choose their rest over others. That's better service than you're going to get from any of the mass-produced brands. I'd certainly recommend one.
Questions?
Why are you running this promotion?
How can I use my coupon on Amazon?
Does this include free shipping?
What Are You Waiting For?