An Exclusive Offer For You
Giant Leaning Lumbers. The perfect Indoor/Outdoor Group Play Classic Tower Game for The Beach, Lawn, and Camping with 56 Hand Crafted Pine Blocks Jumbo Size Stack Up to 5 feet High!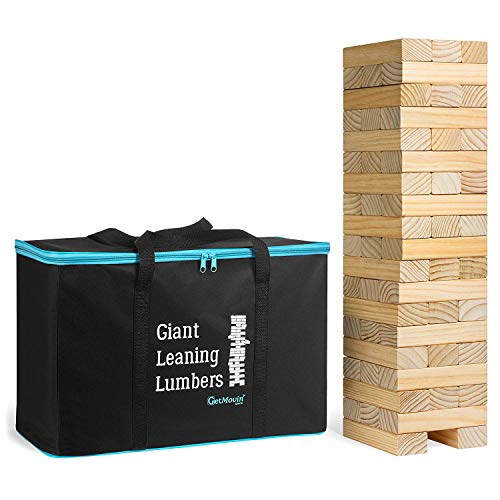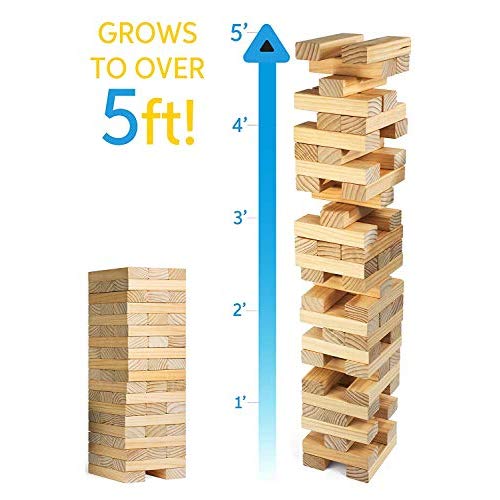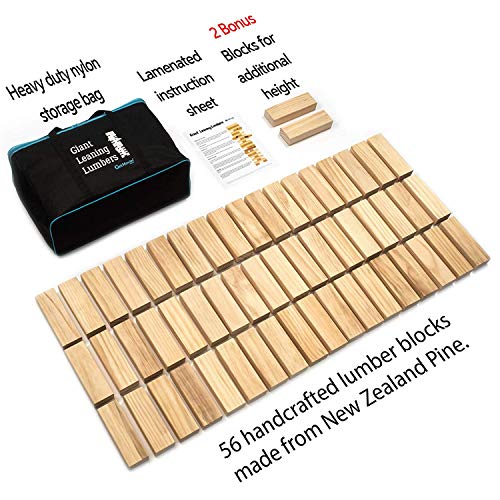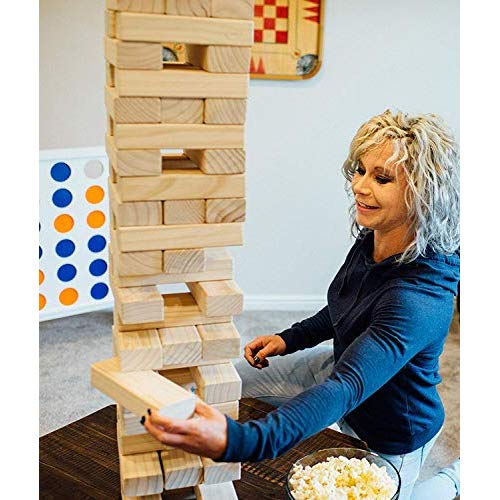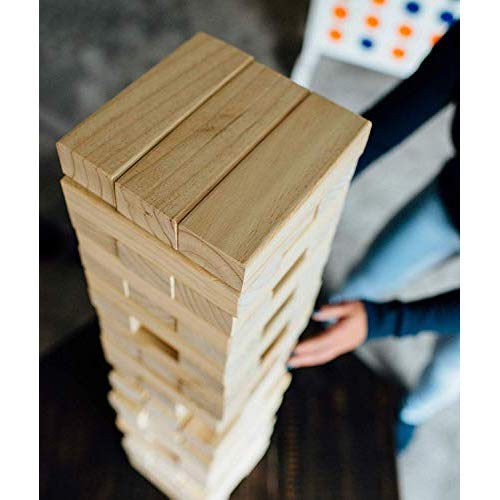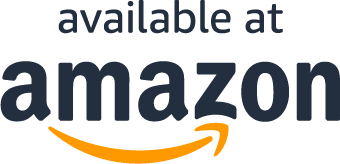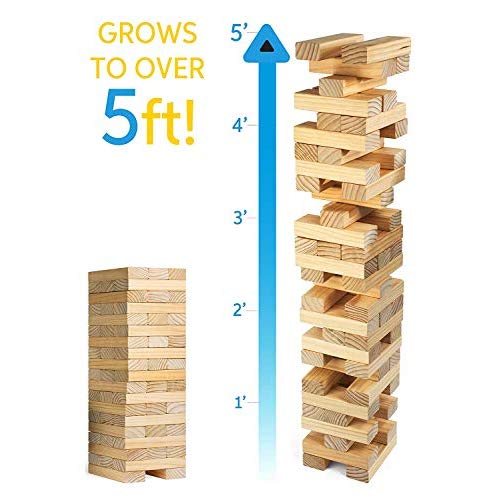 About the product
EASY CARRY - This classic game is easy to bring with you no matter where you may be going. Indoor or outdoor, near or far. Travel is easy with the convenient travel tote.
PREMIUM QUALITY - Leaning Lumbers is handcrafted from knot-free solid pine. Hand sanded for a beautiful finish and smooth game play.
PERFECT FOR ANY OCCASION - Great team game, and a shoe-in for any event, party, get together, camping, bbq, or reunion!
CLASSIC GAME PLAY - Carefully pull Leaning Lumber blocks from the tower and re-stack them on the top row. Watch the tumbling tower grow over 5 ft tall if you can keep it from falling over first!
BUY WITH CONFIDENCE - We are focused on making sure you have a great experience and enjoy yourself! Because of that, Getmovin' Sports is a US company with US customer support - Please contact us if you have any questions.
What Our Customers Are Saying
Just buy one! :)
Just what I wanted! Bag is durable! Hours of fun... thanks!!
Family fun
I love that it came in a bag! Great fun for college kids!
Yard games
Perfect set for the camper trailer!
Good Quality
Quality product
Fun for the whole family
This is a great item to play in your backyard! It comes with a nice carrying case.
Great Price
The product came promptly, The size is great for outdoor fun. Love, love, love the carrying case.
Questions?
Why are you running this promotion?
How can I use my coupon on Amazon?
Does this include free shipping?
What Are You Waiting For?