An Exclusive Offer For You
Handmade Tree of Life Genuine Leather Writing Journal with 160 Cream Colored Pages and Brass C-Clasp 🔥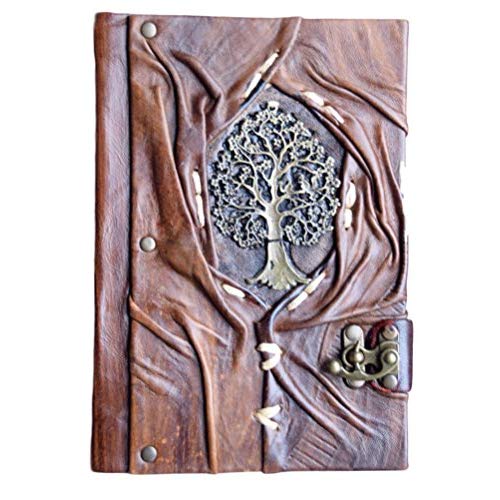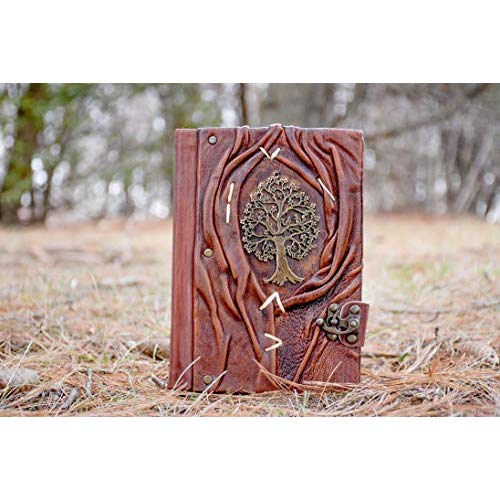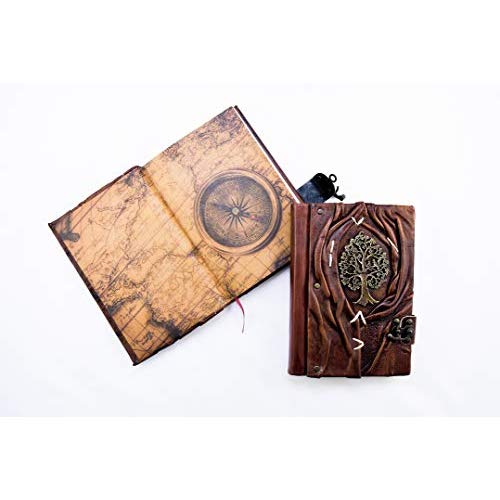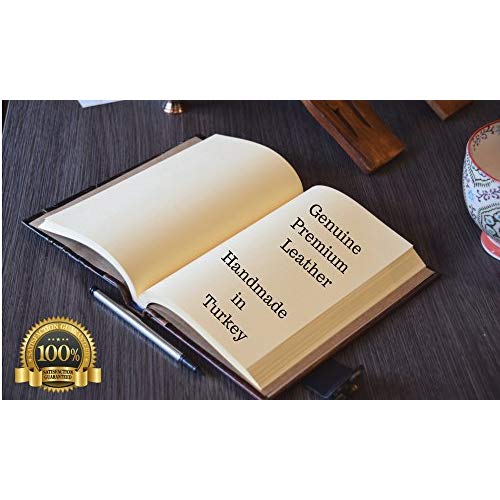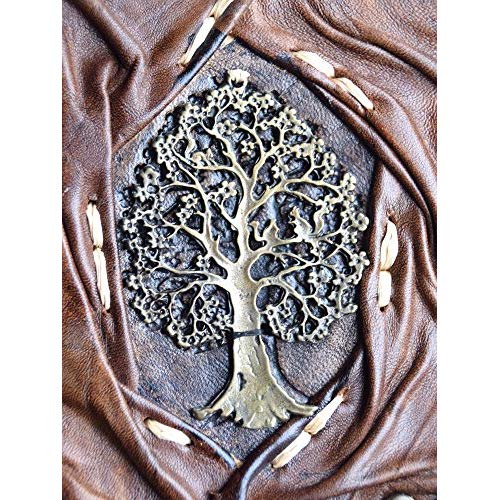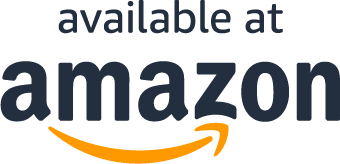 About the product
CHRONICLE your life's precious moments in this 1-of-a-kind Handmade Blank Journal which features an embossed, tanned leather cover and antiqued metal embellishment. Measures 5.5"W x 7.8"H.

BLEED RESISTANT cream-colored pages are tightly woven for smooth, crisp writing or drawing. With 160 blank pages, you'll have ample space to give all your creative endeavors an elegant, vintage feel.
RIVETED BRASS CLASP holds your journal closed to protect its contents from prying eyes and inclement weather. Feel free to share your inner-most thoughts and dreams with our stylish Leather Journal.
VERSATILE unlined pages let your imagination run wild. Scribe in your biggest, boldest handwriting. Produce richly detailed landscapes and still-lifes. Our Handmade Journals add character to all your creations.
INDIVIDUALLY MADE by Turkish artisans, every journal is a singular masterpiece. This exquisite Leather Journal is a thoughtful gift or a handsome way to hand down your own memories for future generations.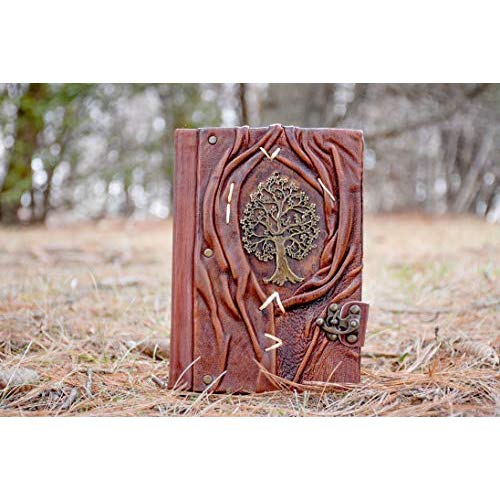 What Our Customers Are Saying
Lovely versatile journal.
It was a gift for a friend who is an artist and regularly attends church. The blank pages (no lines) makes it "multiple purpose" for her. It is actually more beautiful than the picture can show. Cover has dimension ... quite attractive...she was very impressed.
Care for what you pen
Very nicely crafted book. Real leather. Pages are well cut, no overlap. Clasp sits snugly in seat.
Show off in the meetings
The book look authentic and ancient, all my colleagues like it.However when I opened it for the first time it had a strong smell so I had to keep it in the open for 2 days, so don't open it at office for the first time.
Stunning!
This was beyond my expectations. It looked beautiful online, but even more so in person. It is so soft, and so very detailed. I can't wait to start writing in this. Highly recommend!!
What Are You Waiting For?
Questions?
Why are you running this promotion?
How can I use my coupon on Amazon?
Does this include free shipping?
What Are You Waiting For?