An Exclusive Offer For You
Genius Gourmet Gluten Free Keto Protein Bars - Keto Friendly Low Carb Low Sugar Snack - Natural Ketogenic Chocolate Peanut Butter - 12 Count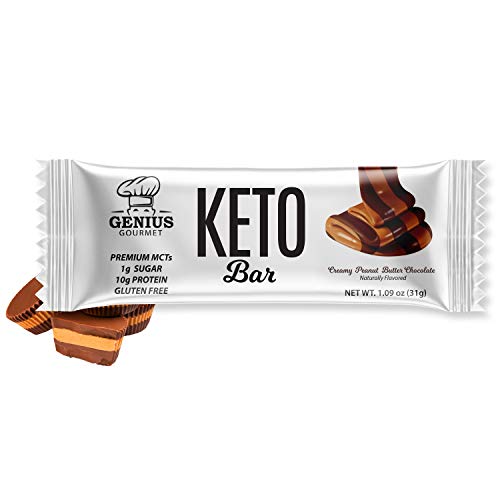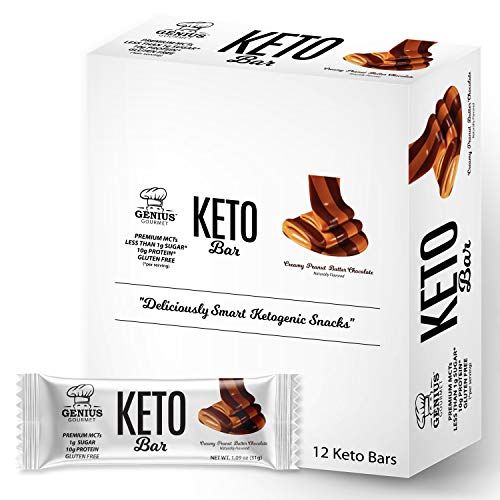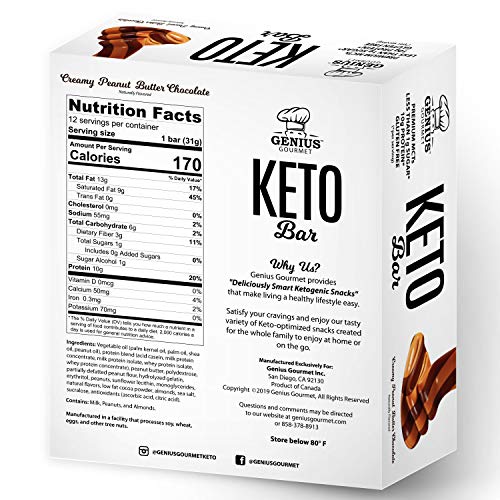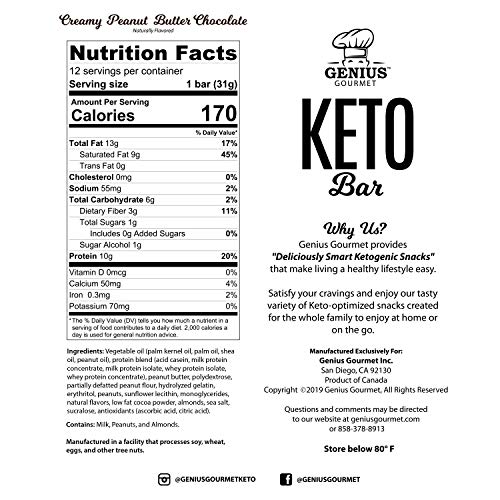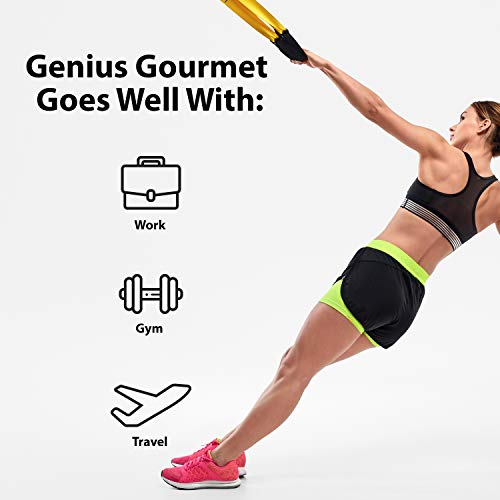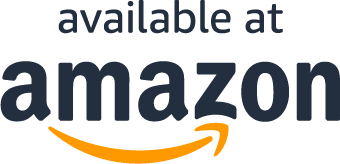 5
Coupons left
79
Coupons used
About the product
KETOGENIC SNACK: Each bar contains less than 1 gram of sugar and only 3 net carbs.
BREAKFAST: The perfect breakfast bar to give you that extra boost needed first thing in the morning that lasts all day.
ENERGIZE: Contains 10g of protein, premium MCT's, and up to 3g of fiber to help you stay energized throughout the day.
DELICIOUS KETO CHOCOLATE PEANUT BUTTER: Eat healthy without sacrificing taste.
ON-THE-GO: Eat one bar before or after workouts to sustain nutrition, or simply snack during the day to curb your appetite with a healthy snack.
KETO BARS IN A COOLER: Due to high temperatures we are currently shipping all of our keto bar orders using insulated containers to maintain the integrity of our products and ensure your bars arrive in perfect condition.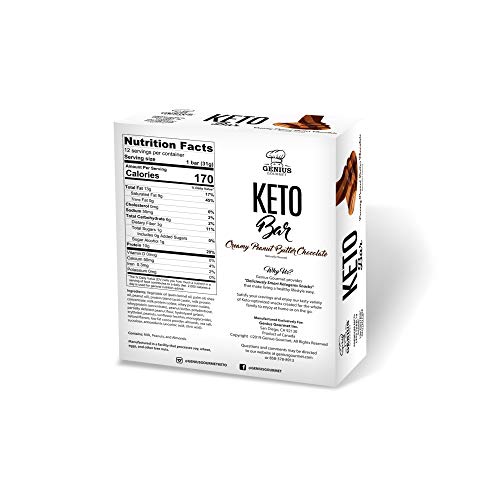 What Our Customers Are Saying
Amazing taste, perfect healthy snack for on-the-go
These bars taste amazing and are a perfect quick on the go snack for my busy schedule. Its a bigger plus that these bars are low carb and only have 1g of sugar. I would have never guessed from the amazing test. I highly recommend these bars and am looking forward to trying the other flavor.
OMG!! They are amazing.
I got these bars yesterday and tried it this morning. OMG!! They are amazing. Creamy with a soft center. IT reminds me of a decadent dessert. My sweet cravings are solved...candy like taste with very good Keto Macros. Good Job Genius Gourmet
What Are You Waiting For?
Questions?
Why are you running this promotion?
How can I use my coupon on Amazon?
Does this include free shipping?
What Are You Waiting For?