An Exclusive Offer For You and your Pet!
Geneflora Digestive Enzymes and Probiotics for Dogs, Cats, Rabbits and More to Boost Immunity, Relieve Allergies, Reduce Doggy Breath, Reduce Diarrhea and Gas, and Promote Regular Bowel Movements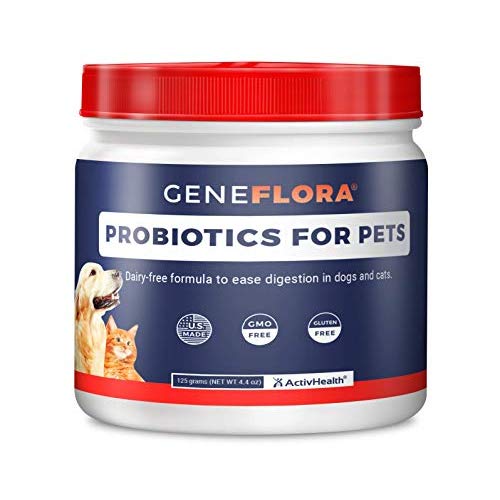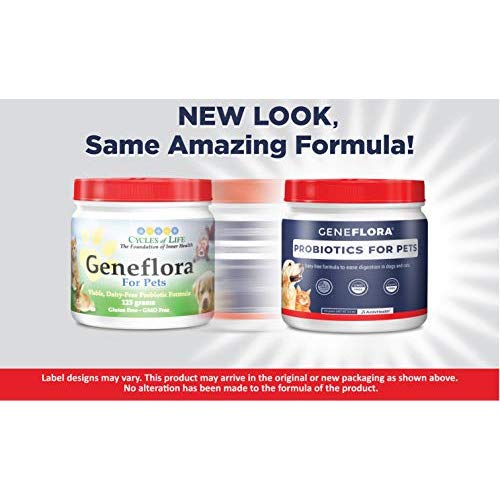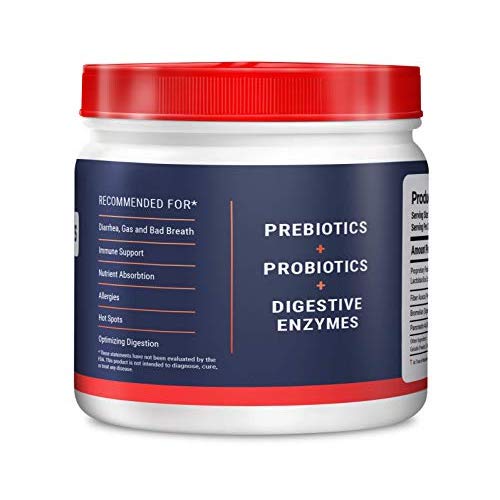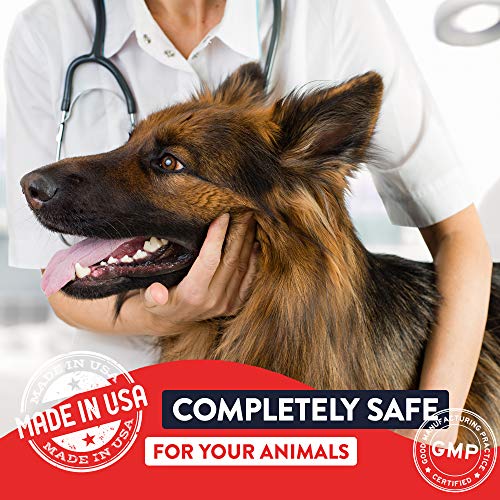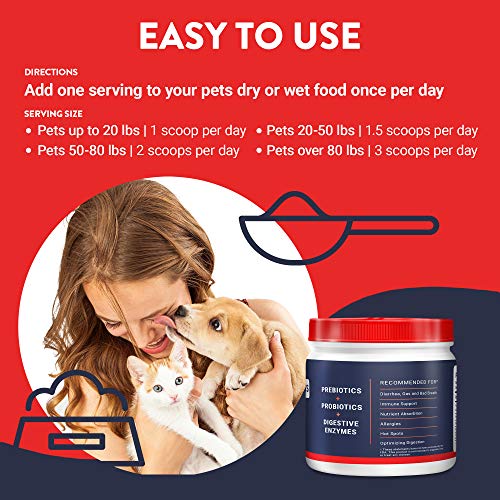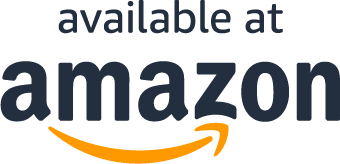 About the product
Prebiotics, Probiotics, and Digestive Enzymes for Dogs and More - Trusted by veterinarians, Geneflora pet probiotic powder has everything your pet's need; Suitable for all pet, reference the product label for more details
As a Dog Supplement - This probiotic formulation is for all pets, but dog lovers are our largest consumer; Geneflora probiotics for dogs help with dog breath, dog allergies, digestive issues, gas, diarrhea, and makes occasional food change adjustments more smooth
Boosts Immune Support - A healthy immune system starts in the gut; The enzymes and probiotics in this easy to use powdered formula will naturally help your pet's ability to fight off infections, allergies, and intestinal issues
Made in the USA - Certified by the GMP lab, you can rest assured that this pet probiotic powder is completely safe for your animals; Healthy digestion is aided with supplementation of healthy bacteria and enzymes that can assist your pet in maximizing nutritional absorption from their food
Easy to Use - Follow the easy to understand directions on the label; An included scooper makes adjusting the dosage up or down a no-brainer; A double for the first two weeks is recommended to establish strong intestinal flora, then use the maintenance dose to keep your pet healthy
What Our Customers Are Saying
I'm not sure how but it really works
I have seven cats and have used Geneflora for over three years. Two of my cats had stiff fur and this product made a big difference in the texture. Another cat has extremely long and fine fur that would knot up easily, but after using this product for a few months on the new cat the fur is less "fly away" with no more knots to cut out. I cleared up diarrhea in one cat. I put the powder in a small shaker and shake it on all of my cats wet food in the morning and they all eat it without any fuss. The company used to make a version for people but it no longer seems to be available. I love this product and used to buy in multiples from another vender so I didn't run out. Now that Amazon is carrying I feel it will be here to stay. I'd almost be tempted to try myself......
I am pleased with this product
I am pleased with this product. Have used it on my pets when they have a bout of the runs. Also always use when they have been on antibiotics... during the antibiotic and for a month after to help get their gi tract back in balance. I learned about it after dealing with my puppy having an ongoing issue of c-diff... that was caused from antibiotics he needed for UTI... the only thing that stopped the runs was medication but as soon as he was off the med... it came back. This was the only thing that got him over it.
Saves my dog's life!!
Hope the Producers don't change it. One of my dogs stays alive because of this stuff!! Value for money is AWESOME and I am very grateful!!. Thank you for hearing me... It's THE BEST product I have found (believe me I have tired MANY!)
) dogs look and feel great on this
We are only slowly waking up to the fact that gut health and biome have a huge impact on a dog's overall health and appearance, and probiotics are likely a part of keeping that healthy gut flora going. My healthy (but picky-eating!) dogs look and feel great on this, and are happy to eat it even if I don't mix it into food very well.
This is my favorite probiotic for my dog
This is my favorite probiotic for my dog. I used it years ago and when needing to revisit using one again recently, was happy to find it on Amazon. I use this regularly and double during food changes. It works well for my dog and I see a consistent healthy stomach when he's on it. The powder is sticky enough to really be able to add to just dry food and it doesn't put my dog off his kibble at all. The jar itself is large and lasts a long time. I'm pleased and will continue to buy.
After adding this to her diet her stools have been solid and she just seems in better health overall
This stuff has been a dream! I found out about it not too long ago and let me tell you its been day and night difference! I have a year old golden retriever who has always had digestive problems. Her food has remained constant, but depending on the day her stools can be watery or solid. After adding this to her diet her stools have been solid and she just seems in better health overall.
Questions?
Why are you running this promotion?
How can I use my coupon on Amazon?
Does this include free shipping?
What Are You Waiting For?