Discount today!
Garmin Forerunner 235, GPS Running Watch, Black/Gray
$119.00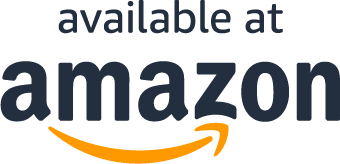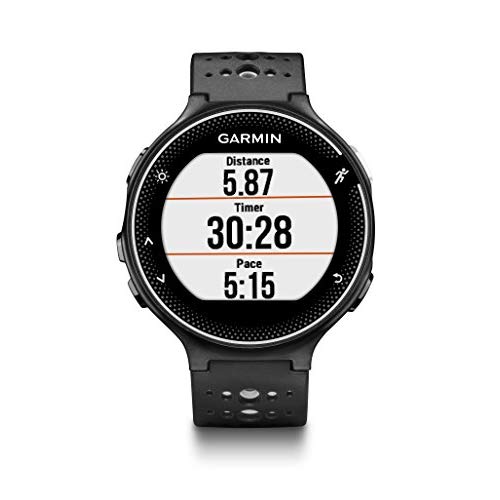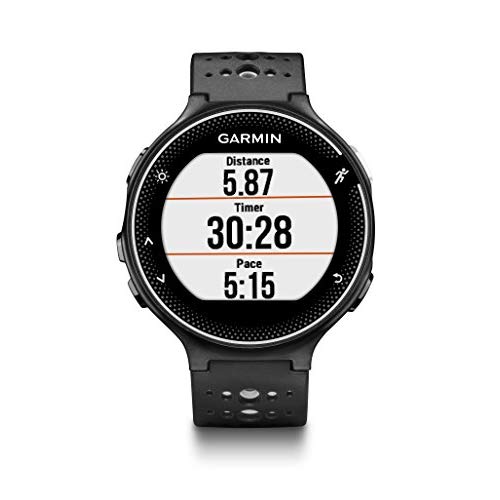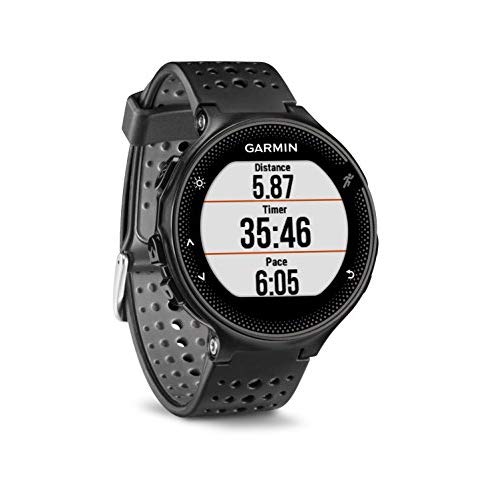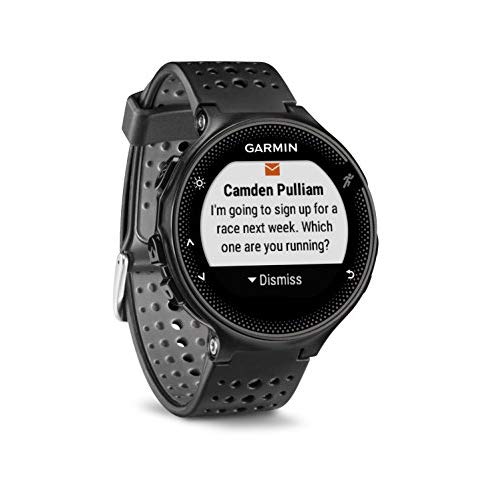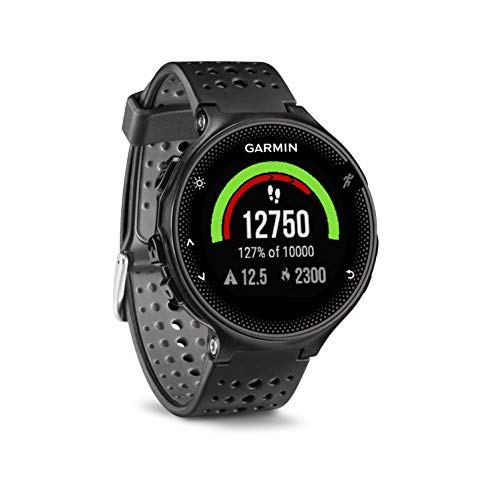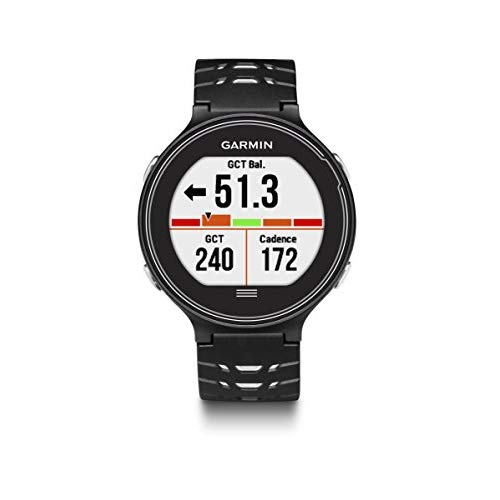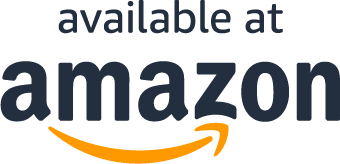 Read More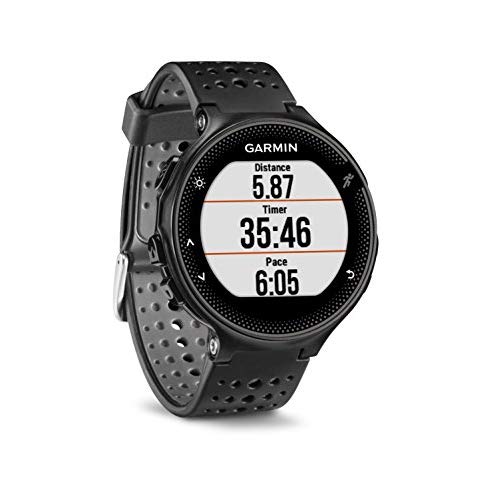 About the product
GPS Running Watch with Wrist based Heart Rate and display type is sunlight visible, transflective memory in pixel(MIP)
Customize Your Watch and Your Training, Larger Screen a 44 percentage Larger Screen than the 225 but the Same Physical Size
Audio Prompts Receive Audio Prompts from Your Connected Smartphone That Include Laps and Lap Times. Smartwatch Mode: Up to 9 days. GPS mode: Up to 11 hours
Smart Notifications See Incoming Email, Text Messages, Call Alerts, Calendar Reminders and More from Your Compatible Smartphone.Display size:1.23 inch diameter
Battery Life 11 Hours Training, 9 Days Watch, Activity Tracking, Notifications + Heart Rate. Refer user manual below
What Are You Waiting For?
What Our Customers Are Saying
Very happy with watch
I'm genuinely delighted with this watch. I'd been using fitbit before and can say I much prefer this. The watch is surprisingly light, the Bluetooth sync is very reliable and fast. It's customizable and has some pretty cool tools. Absolutely recommend it
Best watch for activity tracking
I have tried several smart watches like Fossil and MI before buying my Garmin Forerunner 235. Garmin 235 has different class in this category and it is on top in terms of everything. I am loving this watch and so far i did not noticed any challenges. Initially I faced some issues in connecting it with my iPhone X but after that everything is no smooth with this lovely smart watch.Weight: Almost nothing (*****)Battery Backup: 7 days with connected mode to your phone with notification alerts. (*****)Running Tracking Performance: It has inbuilt GPS so no need to carry your phone. (*****)User Friendly: It doesn't has touch screen display even after it allows you to use it very easily. (*****)
Very good for running
Very good for running, not quite so good for cycling, the Garmin Edge 520 is much much much better suited for cycling. This works for cycling, but isn't convenient to look at and the HRM isn't so accurate for cycling, though it[the HRM] works perfectly well for running. If you do both this is fine, but if you only cycle and RARELY run, then it would be better to get the cycling specially designed Garmin Edge 520
Excelente produto!
Em primeiro lugar quero parabenizar a Amazon.com.br pelo excelente preço, excelente atendimento, desde a compra, passando pelo o acompanhamento do status no site sobre o produto adquirido, até a entrega super rápida!!! Desejo vida longa e muito sucesso a toda a equipe da Amazon.com.br. Em relação ao produto, dentro das expectativas, já conheço os relógios da Garmin. O Forerunner 235 é super leve, muito econômico na bateria, fácil manuseio, ou seja, bem intuitivo. Outro ponto positivo é a frequência cardíaca no pulso! O cabo para recarregar em formato de boca de jacaré também avalio como uma evolução, mais prático e sem o imã que às vezes descarregava o relógio. Porém os preços dos relógios GPS ainda são bem elevados, espero que a Garmin consiga baixar os seus custos e continuar com lucro e oferecer produtos um pouco mais baratos! (Os impostos também elevam muito o preço do produto). Reforçando, são EXCELENTES produtos!!! Só não posso avaliar a resistência do 235, pois estou com quase um mês de uso apenas. Para finalizar recomendo aos amantes da corrida de rua, trilha, etc. Bom treino a todos!!!
This is the sport watch you want
Purchased this for the wife after her second Fitbit started falling apart (again). Wanted something more durable and waterproof. This ticked all the boxes. It's light on the wrist, you can swap out the bands easily and has almost every feature under the sun. The Garmin connect software (app, website) took some getting used to, but once she was able to program her interval training, it was a breeze. This is mainly used for running and swimming. The tracking is fairly accurate and has worked for interval run training, day hikes and daily step counting. The 'move' feature is nice as it reminds you if you've been sedentary too long to get up and walk around. Anyone moderately active or semi-serious about their activity levels would love this watch.
Awesome product! Has every feature to understand your activities
Awesome product ! Has every feature to understand your activities, workouts. Well synced with my fitness pal is the cherry on the top. Gives a clear picture how to keep yourself fit and improve in workouts. This one is the Best ! Pricy but worth it ... One should utilise to keep oneself fit. On those lines ... nothing better than this !
What Are You Waiting For?
Questions?
Why are you running this promotion?
How can I use my coupon on Amazon?
Does this include free shipping?
What Are You Waiting For?