50% off Offer For You
Homegician Baby Monthly Milestone Blanket Photo Prop for Newborn Growth Photography – Baseball Sports Month Blanket for Baby Boy Shower Gift (Football)
$9.99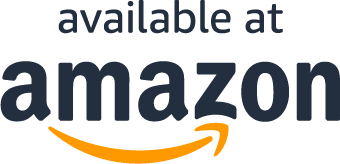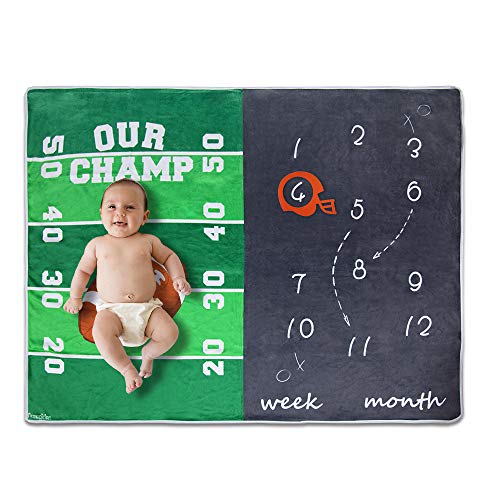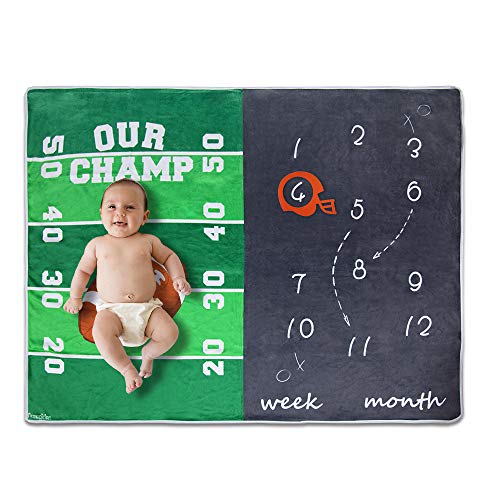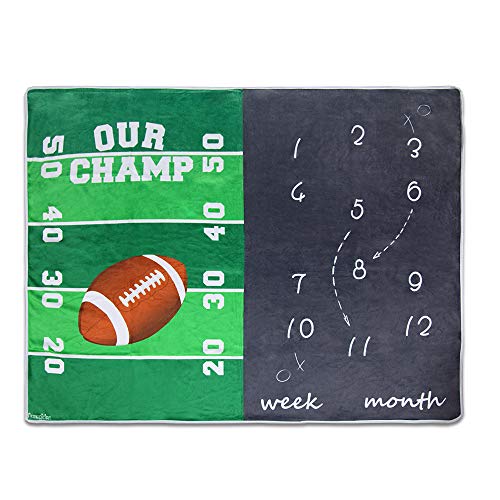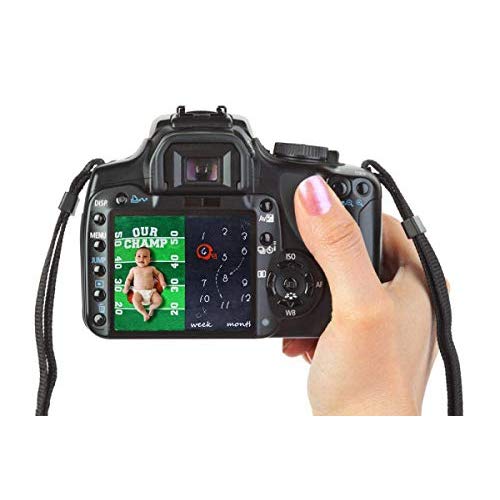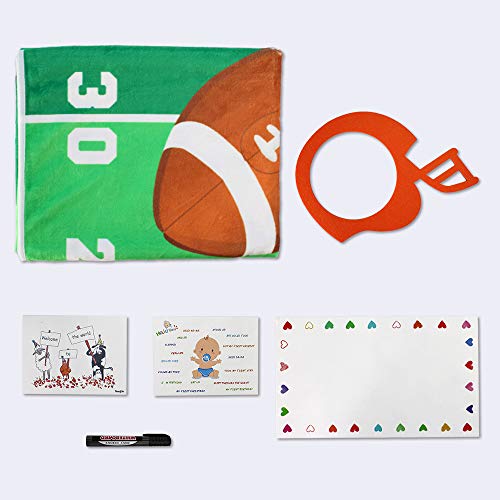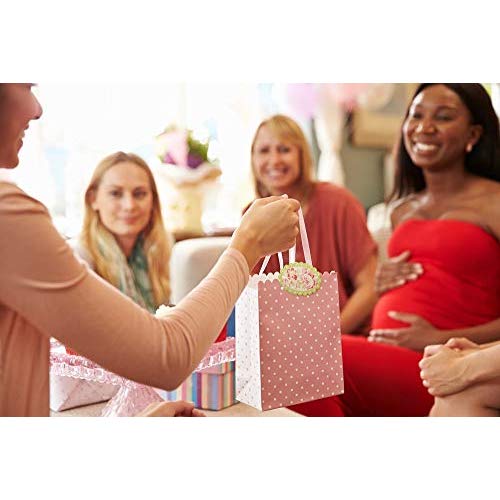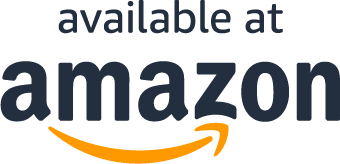 Read More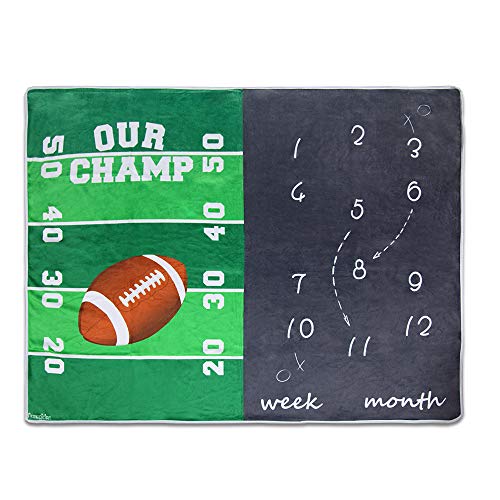 About the product
Make sure this fits by entering your model number.
cotton
Ideal Gift – specially designed box and greeting card for you to write down your congratulations for your friend.
Unique Design – baseball mitt pattern as contrast to show you growth of your little one. Create cute pictures for baby album, calendar, birthday invitations, cards, and social media.
Creative Bonus Props – 5 erasable cards and a pen for you to write down your baby's weight, height, memorable moments and the date, etc.
Optimal Size – small blankets won't fit as the baby grow, but large blanks are difficult to handle (when you have the whole blanket in the frame, your baby's tiny mouth and eyes are not easily seen). 40 * 50 inches blanket is the best size!
Best Customer Service – Purchasing Homegician baby monthly blank, you can enjoy our membership benefits, including free photo frame and many other activities.
What Are You Waiting For?
What Our Customers Are Saying
Awesome blanket
Very soft blanket for baby's milestones
Very nice baby milestone blanket
I got this to give out as a baby shower gift. Its very nicely made, and very soft. This is a boy theme to me, that's what i thought of with it being football. It came with a helmet cut out of felt to place over the month that corresponds with the age of the baby. This can be used at any age if ya ask me. Its a very beautifully blanket even with whatever printed on it. I'm very happy with my purchase of the milestone blanket. I have had no problems with the seller and would buy from them again. Very fast with the shipping of the milestone blanket. It came very nicely packaged up, you can use it just for pictures and place it away till next time, you can also pass it along when your baby's done out growing it.
So cute
I bought this for my sister as she is going to be giving birth soon. She loves it and the blanket is HUGE and SOFT!I would keep it for myself if I can lol!! :)
Great Gift for Baseball Fanatics
Got this as a gift for a friend (along with a baby shower gift), who is a big baseball fan, and he loved it. It's a big blanket with all the milestones needed for the first year of birth up to 12 years. Haven't seen it used for that long but possible. It includes dry erase boards to note specific milestones month to month, and a "pow" cut out to note the age of your child. Highly recommend for any baseball fan or gift to a baseball fan!
Love it
So soft! I like that it has the option to do years but I don't love the dry erase cards I feel like they look awkward in the pic.. other than that the blanket is great quality and easy to lay straight with very minimal wrinkles.
Great Prop and Very Soft
Wow. This is ultimately just a very soft fleece blanket, but using this for it's intended purpose as a milestone photo prop makes for some great pictures.The package comes with the blanket itself, the month/week 'frame' to highlight the time frame (in this case of the basketball model, a whistle), several erasable writing cards + marker, and a nice greeting card. Both "week" and "month" are listed on the blanket, so must use a writing card to block off one or the other depending on what's being highlighted.Loving this as a gift, recommend it for it's quality and the great pictures it generates.
What Are You Waiting For?
Questions?
Why are you running this promotion?
How can I use my coupon on Amazon?
Does this include free shipping?
What Are You Waiting For?