An Exclusive Offer For You
Road Rally Play Foam Floor Tiles For Kids - Jumbo Interlocking Foam Mats - Soft Alternative To Race Track Rug - Set of 4 Large 24 x 24 Inch Pieces - Perfect Hot Wheels Mat Or Other Toy Cars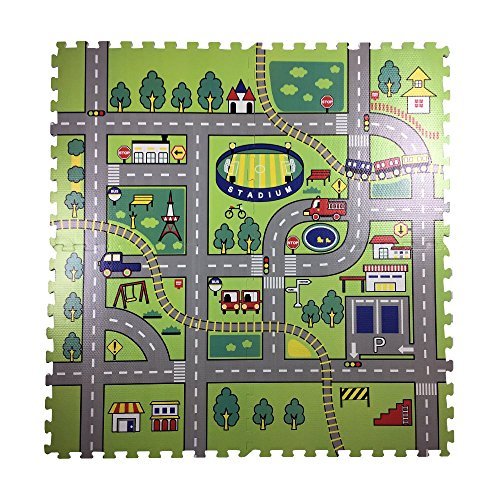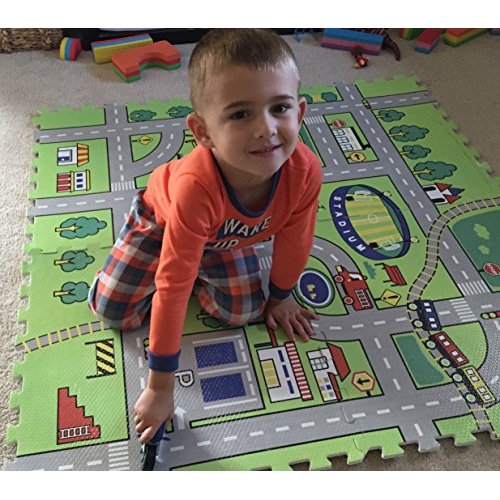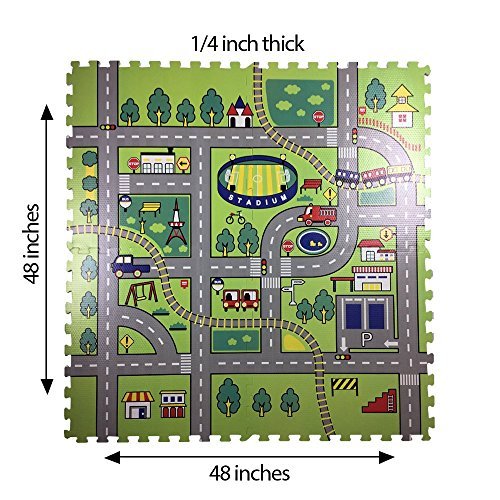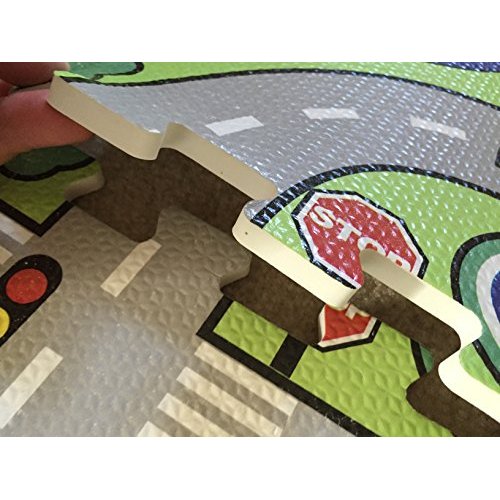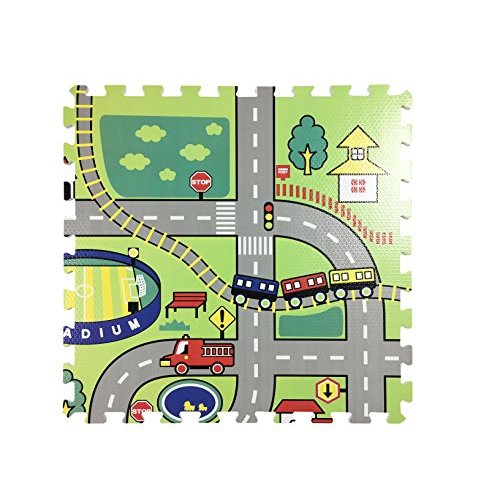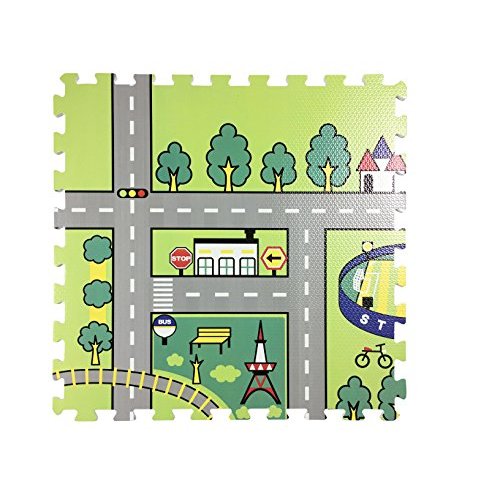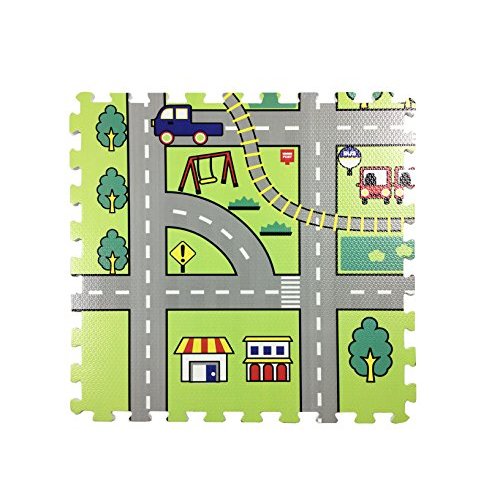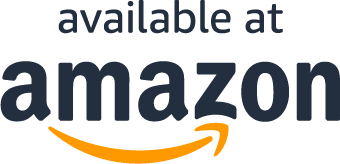 About the product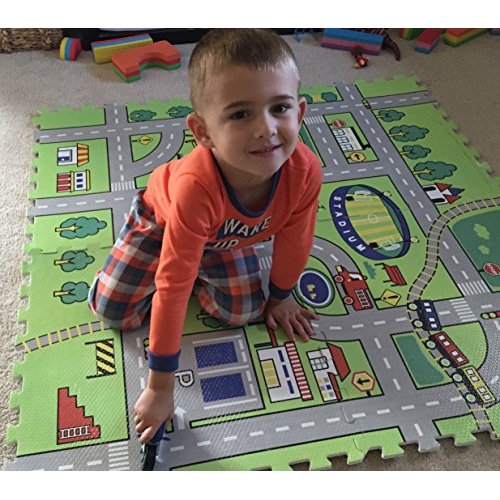 ULTRA CUSHY PLAY MAT - 1/4 Inch Thick EVA Foam Tiles Provide Superior Comfort and Protection - Let Your Toddler Tumble Around And Play On This Soft, Padded Surface
FUN PLAY SURFACE - Better Than Ordinary Foam Tiles, These Tiles Come With A Street Scene Road Rally Play Surface Design So Grab A Car, Truck, or Even A Plane And Have A Blast - Softer Version Of A Road Rug For Toy Cars
HUGE 24 INCH DIAMETER - Unlike Little Foam Tiles Which Don't Have Room For Playing With Multiple Kids - Our Tiles are Approx. 24 x 24 Inches, Providing Ample Play Room
4 FOOT PLAY SURFACE - When Connected, The Play Surface Measures Just Under 4 Ft. Wide x 4 Ft. Long - A Great Pad To Add To Your Boys Bedroom, Nursery, Or Other Crawling Infant Or Toddler Area!
GOES ANYWHERE YOU GO - Pack it up and take it when you travel, or leave it in virtually any rooms of the house - garage, basement, office, bedroom, toy room, living room, kitchen & more
What Our Customers Are Saying
Foam printed interconnecting roads, train tracks and town mat in 4 pieces
Really cute. Nice colors. Great for on floor to play with matchbox cars and Thomas the train. My 3 year old grandson can play on the floor by his folks in their living room.
Comfy foam and convenient
This is a fun floor covering that gives my baby a nice place for tummy time and crawling since we have hardwood floors. When he's old enough for imaginative play, it'll be fun to watch him play with toy cars on the roadway and train tracks. It's easy to disassemble and hide away when you need the floors space back.
was a birthday present for my 4 year old nephew ...
was a birthday present for my 4 year old nephew. once we put it together, he did not want to stop playing on it. with matchbox cars and monster trucks, he now has a little town that he drive around. many hours of entertainment to come.
Great purchase
Great purchase. Nice details. Worth the money.
Making cement floors more comfortable
Very cool. Our 3 year old daughter has fun running her cars all over town on the mat. The only thing I laugh about is the cars are onot the Wong side of the road on the mat.
Questions?
Why are you running this promotion?
How can I use my coupon on Amazon?
Does this include free shipping?
What Are You Waiting For?