Exclusive Offer!
Save 50% on the most flexible gel cold pack

FlexiKold Gel Cold Pack with Straps
(Standard Size: 10.5" x 14.5")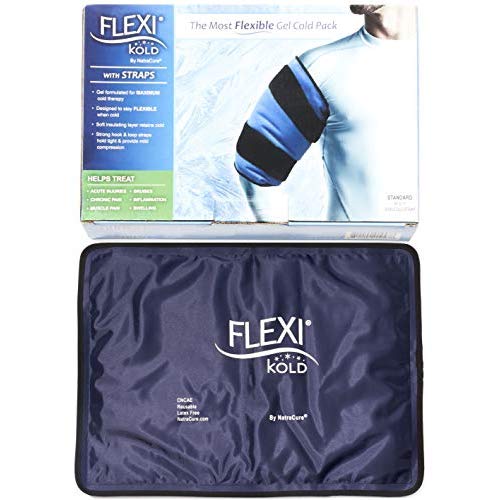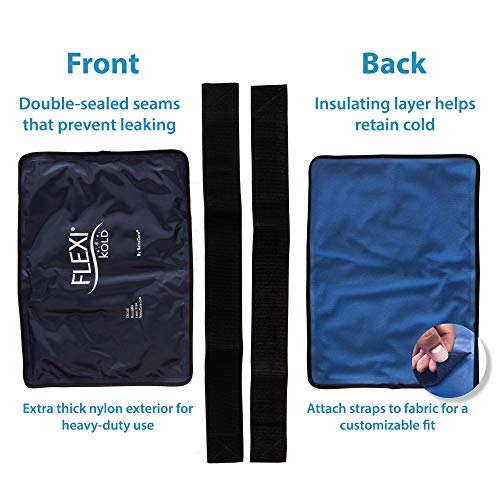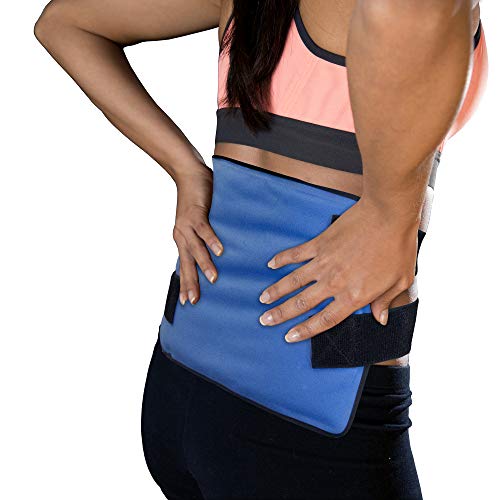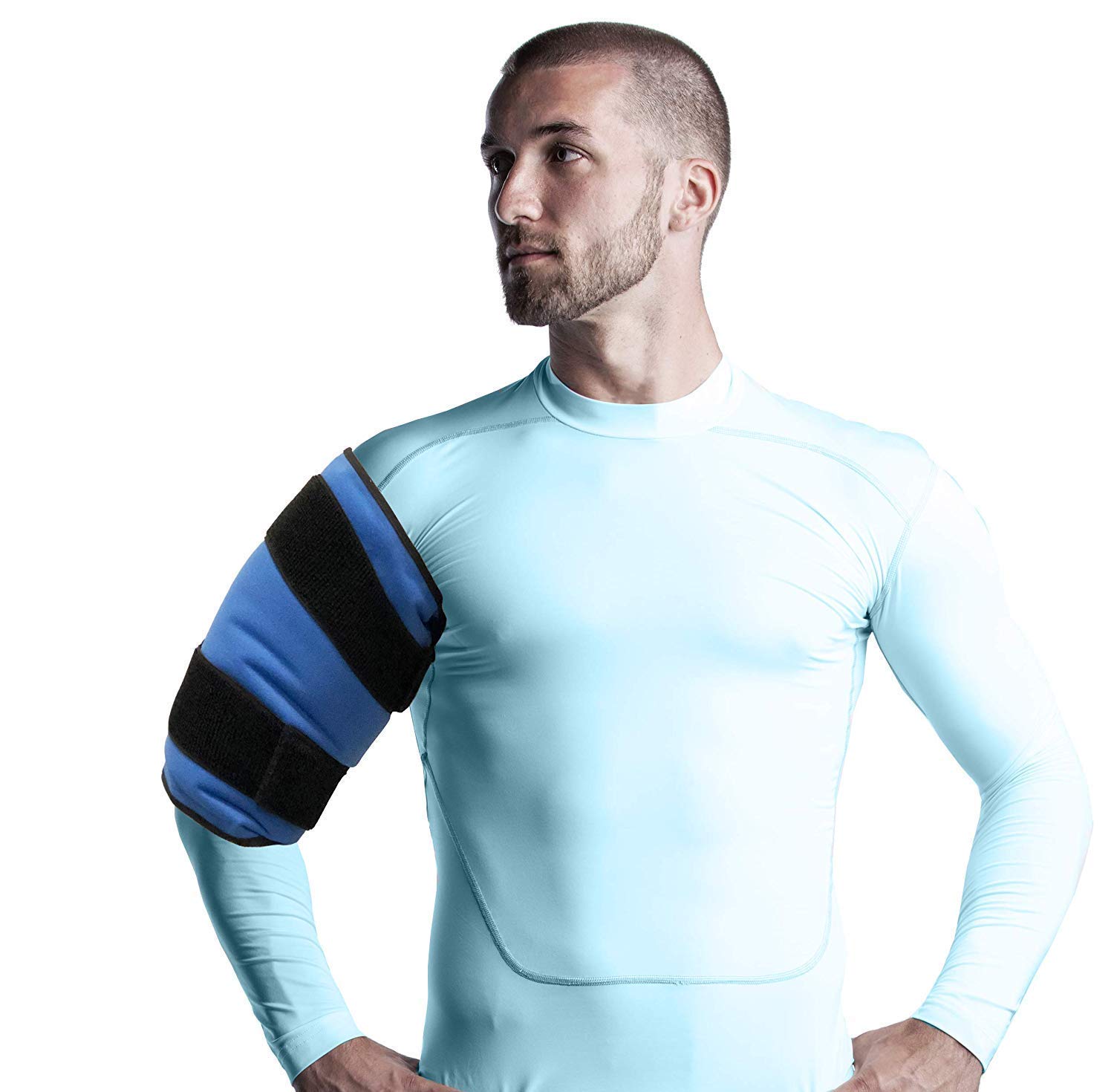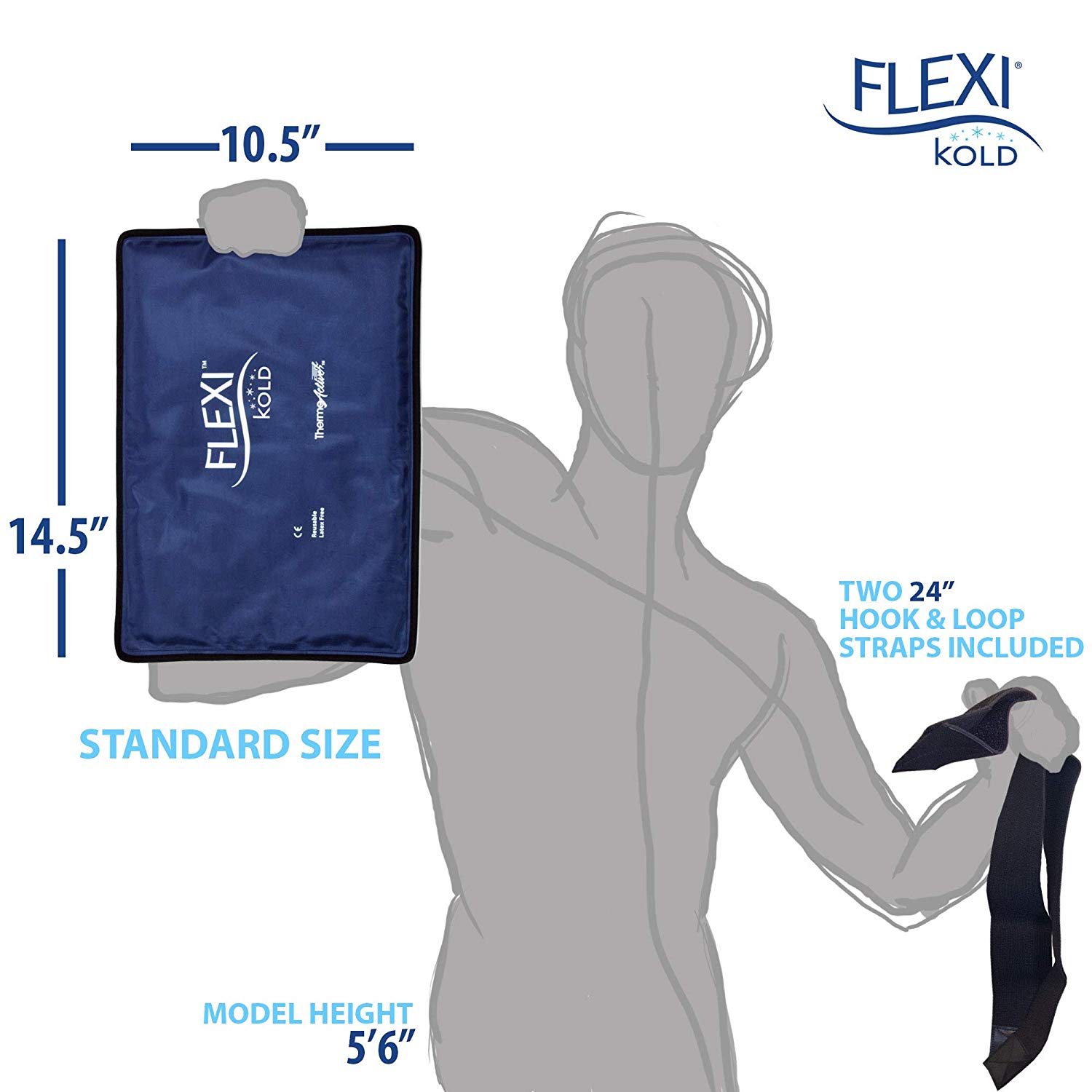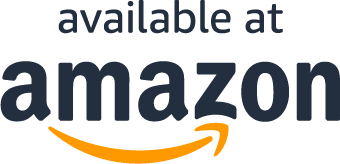 0
Coupons left
0
Coupons used
FlexiKold Standard Size Gel Cold Pack with Straps (10.5" x 14.5")

When it comes to soothing sore muscles, ice cubes don't always cut it. Find the relief - and mobility - you're looking for with the FlexiKold Gel Cold Pack with Straps. The professional-grade gel interior stays smooth and flexible when frozen, unlike the bentonite formula used in bulky ice packs. FlexiKold strapped cold packs also feature our Cold Shield Technology, an insulating outer layer that increases the chill factor and keeps the cold directed towards your body.
FlexiKold packs are thinner so they can easily conform to your body, providing better contact with all those aches and pains. Even better, the stretch straps can attach anywhere on the outer surface, holding the cold pack firmly in place while you're on the move. The extra-thick, nylon exterior is super easy to clean, and the super-durable double-seam construction prevents any leaking.
Life on-the-go doesn't have to stop for an injury — try the flexible cold pack with a strap used by thousands of physical therapists and other healthcare professionals.
COLDER FOR LONGER: Proprietary gel cold pack stays colder longer than competing products
COLD SHIELD TECHNOLOGY: Soft, flexible Insulating layer extends & enhances cold therapy treatments

TWO "FLEXI" STRAPS: Stretch straps hold the pack in place & provide gentle compression
PREMIUM CONSTRUCTION: Extra-thick nylon exterior is double sealed to prevent leaking

THE MOST FLEXIBLE COLD PACK: Professional-grade gel interior remains pliable when frozen, allowing it to conform to any part of the body
HEALTHCARE PROFESSIONAL'S CHOICE: Used by thousands of Physical Therapists and other healthcare professionals
What Our Customers Are Saying
keeps the cold well and has a large surface area
I bought this for shoulder pain relief and it works well. I fully recommend it.This is exactly the same shape/size/weight as one that my physical therapist uses on me, so I knew that the dimensions of this one would suit my needs.I've found that, with some gel ice packs, over time the ability to retain the cold gets less (my therapist had the same observation). Since I've just bought this FlexiKold pack, I can't predict how it'll hold up -- but at the moment it's great.One thing that drives me a bit crazy -- This comes with are velcro-ish black straps that are meant to hold the pack in place. For a shoulder pack, in which I'm using only one hand to place it, it's been very hard to manage. I'd rather there be a hook or loop on the pack through which a strap could be threaded or attached.That being said, I'm glad I picked this one and it's performed up to my expectations.
Wonderfully large ice pack.
Very well-made, not stiff, straps work wonderfully, well worth the price! We actually went and bought a second one. But we purchased it without the straps, and that one came with two sides that feel like a tarp. The one that comes with the straps (you pay a little more for that) has one side that feels like a tarp and one side that's kind of soft. Both are fantastic. They were purchased to fit on my back.
Well made, so easy to strap on
The first thing you notice upon opening the box for this cold pack is its high quality, with one slick side, and one textured side (resembling cloth, to reduce the 'too cold' feeling when the pack is applied. But what you'll notice again and again is how easy the long velcro straps make it to attach the cold pack firmly and gently to just the right spot. This is SO much easier than wrapping an elastic bandage around and around. Zip Zip, and you're done. And (bonus) you can use the straps (which are not attached) on to secure any other ice packs you might have chilling in rotation in the freezer. This is a winner.
Gets very cold
Love the removable straps. Gets very cold. I got these to use at work while I'm recovering from surgery and like that they don't sweat thru on my work cloths. Really like that the strap is removable so I can put it where I want it. Wish they were slightly cheaper since I had to purchase multiple. But good material and construction.
versatile
The size is good, not as big as it shows in the picture on the girls back, but still big. Bigger than a sheet of paper. The straps are adjustable and can be put on however you need. It got cold in the freezer in just a few hours.The shipping showed up two days from the order time. I ordered it on a friday at noon. The tracking said it would be delivered on monday, three days from the order date. Instead it showed up sunday night. It was a prime lightning deal.
Questions?
Why are you running this promotion?
How can I use my coupon on Amazon?
Does this include free shipping?
What Are You Waiting For?