An Exclusive Offer For You
Custom Fit Cup, Door Center Console Liner Accessories for Toyota Tacoma 2016-2020 (AVAILABLE IN 5 COLORS)
$15.25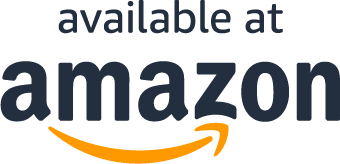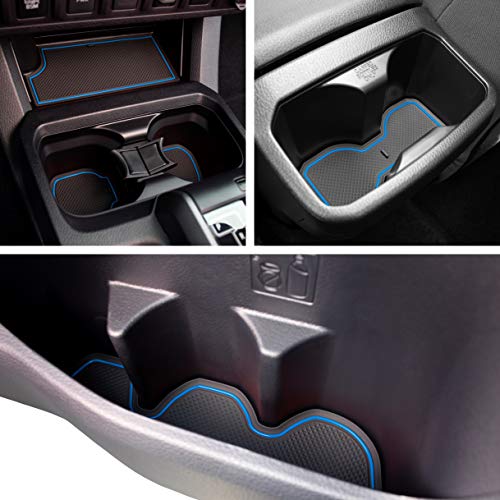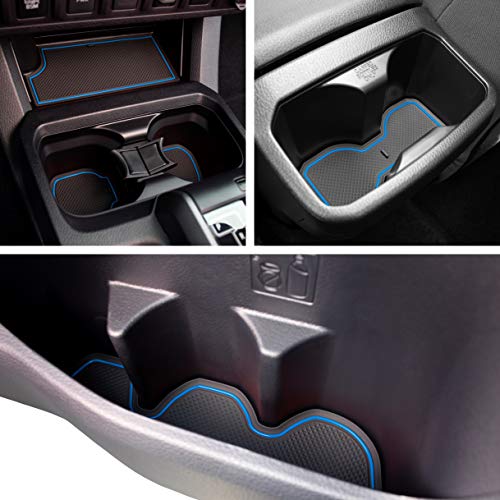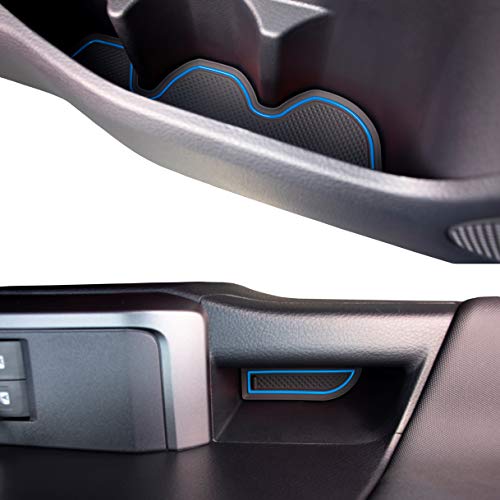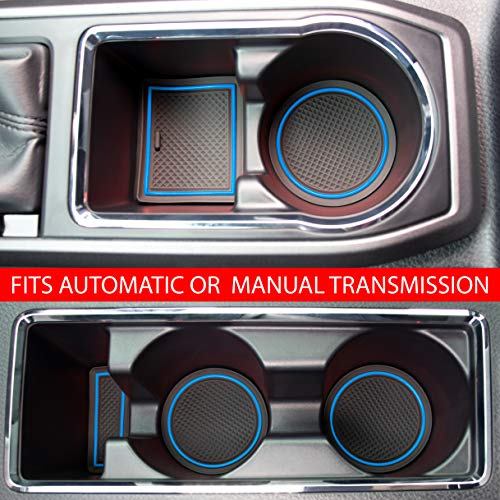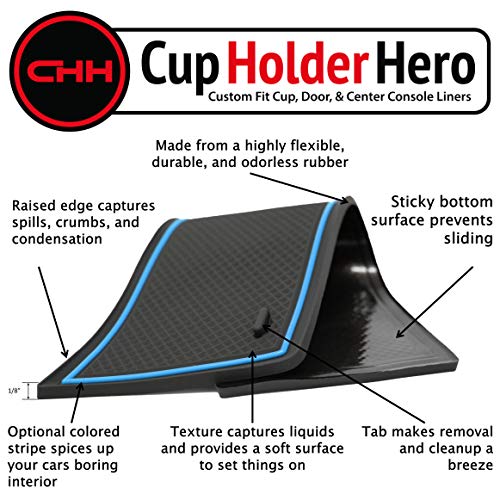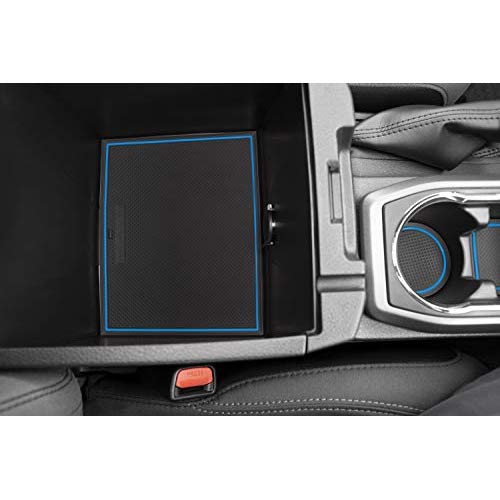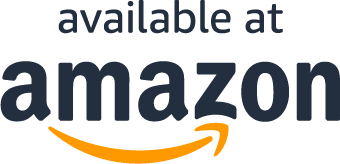 Read More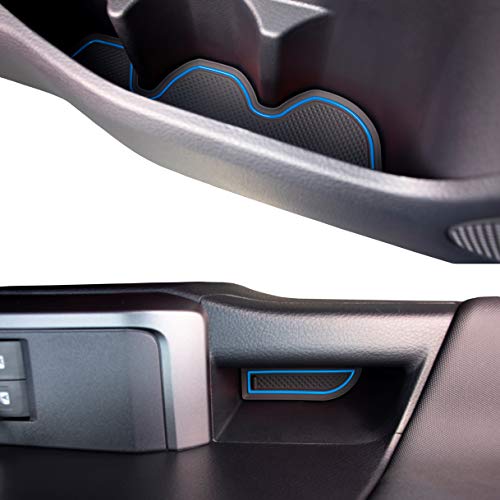 About the product
Make sure this fits by entering your model number.
SPLASH OF COLOR: Five color options allow you to easily add a cool splash of color to your new Tacoma. To install simply clean the pocket then drop the custom fit liner in the corresponding pocket. No cutting or mods required.
PROTECTS RESALE VALUE: Custom fit liners are like miniature rubber "floor mats" that cover almost all the pockets of your car including: cup holders, door pockets, and center console. They provide protection from minor spills, crumbs, melted candy, scratches, and rattling coins. To clean simply rinse the liners in the sink. BUY FROM THE ORGINAL BRAND INSTEAD OF CHEAP KNOCK OFFS!
GUARANTEED FIT: They fit all trims of the 2016 2017 2018 2019 2020 Toyota Tacoma Double Cabs (trucks with 4 visible exterior door handles) including the SR, SR5, TRD Sport, TRD Off Road, Limited, and TRD Pro with manual or automatic transmissions with or without QI charging
PREMIUM MATERIAL: Made from a durable highly flexible rubber that allows the liners to flex and contour to the cars pockets while also providing a non slip surface to set items on. They also help to silence rattling items such as ratchet straps you place in your door pockets.
LIFETIME WARRANTY: Includes a hassle free lifetime guarantee so that you will be protected for the lifetime of your Tacoma. If you have any issues or are not 100% satisfied with your purchase please contact Cup Holder Hero
What Are You Waiting For?
What Our Customers Are Saying
Genuinely a happy camper
Looking to trick out my truck, I eventually came across these. They caught my eye primarily due to the fact that they offer an exact fit to every cup holder and pocket in the truck. While the center console in my truck seemingly has finished bottoms to the cup holders, the ones in the doors do not and I thought that it would add a nice finish or touch to the truck if I got these.Initially I bought two sets as I could not decide if I preferred the ones with blue trim (which I though would match the interior accent lights) or the black ones (for their simplicity and the fact that they would not show coffee spills or other stains). Upon getting them, I sided with the black ones as the blue ones were just too bright and made the truck look too busy.While the fit was not exact, it was closer than I expected and I am fully satisfied (if not impressed) and it had the desired effect on the interior of the truck. Things look a bit sharper and finished than before, if only subtly. I notice however, and it makes me happy.Also, for those of you who have manual transmissions, they include extra pieces for you as the shape of some of your cup holders and cutouts are different from those of us who have automatic transmissions. So if that had you worried, no need to worry there as they have you covered.If I were to come up with one complaint as this is a review, it would be that the liner for the square change drawer (it's what I call it for a lack of a better description) in front of the cup holder in the center console sticks up slightly. It's not due to a lack of an exact fit but rather due to the fact that the front of the drawer slopes up in the front rather than ending in a vertical cutoff like the other compartments. I don't think they could have done much about it given the material they used, so I didn't subtract a star and it still looks great overall in my opinion.
Adds a really nice touch
I ordered the red bordered ones for a 2019 Tacoma double door TRD Off Road automatic. The back of all of the pieces are sticky (not messy) so they do not shift when put in place. I was amazed at how well they fit. It was very easy to put one in place and be just a tad off and think that the item was too big, but placing it exactly made the fit excellent. I should have read other reviews before I bought these and I would have known that the extra pieces are for a truck with a manual shift. And that the small rectangle along with the two squares of double tape are for under the glove box handle.
Great Accessory To Have
I wanted something to "pop" more in the interior of my Tacoma so I purchased this set. It can bring some contrast to the interior without being too much and that's what I like about this set. They include all the pieces you need regardless if you have an Access or Double cab, and regardless if your truck is manual or automatic. They will also make cleaning a little easier since all you need to do is remove the piece and wash it off with some water as opposed to having to clean the interior of your truck where the piece was. I recommend these to any Tacoma owner wanting a little bit more color in their interior!
They fit really well.
The cup holders / console liners really fit perfectly. The are thin enough so drinks still fit well into the holders without falling out. I like the checker board pattern in the rubber on all the pieces. I also like that they are removable and I'm not expected to stick them down in place. My only concern is that because the liners are very soft, thin and a bit sticky on the back side that they don't melt in place when the weather gets really hot.
A touch of color....
Order for 2020 Tacoma just added a touch of color to the interior of the cab.with the automatic you will have a few pieces left over.All the liners just drop into assigned area and with a lil force to move them so they fit correctlyand makes spills a bit easier to clean up.
What Are You Waiting For?
Questions?
Why are you running this promotion?
How can I use my coupon on Amazon?
Does this include free shipping?
What Are You Waiting For?