An Exclusive Offer For You
Exzact Electronic Kitchen Scale - EX4350 - Premium Large Display Wet and Dry Food Weighing Scale with Stainless Steel Mixing Bowl - 5 Kilogram / 11 Pound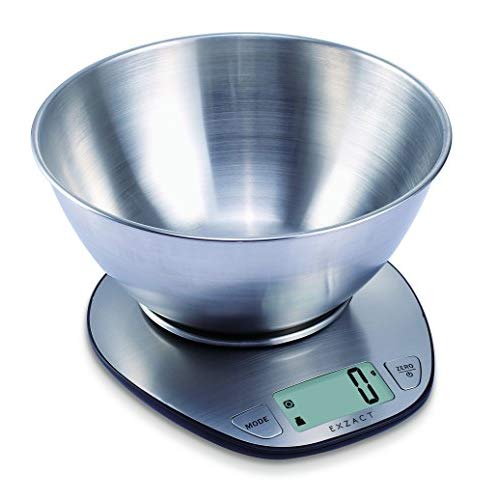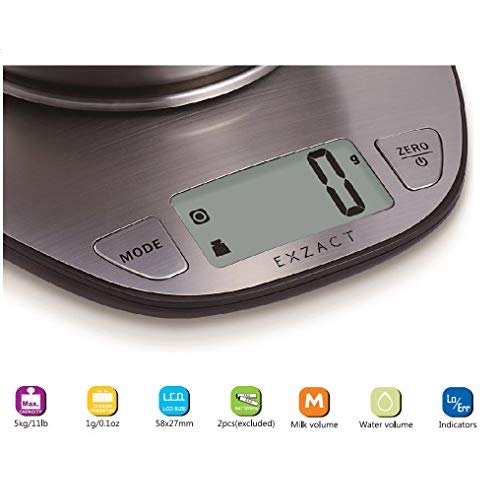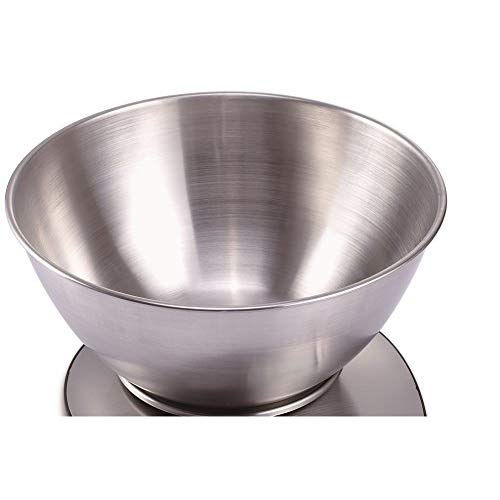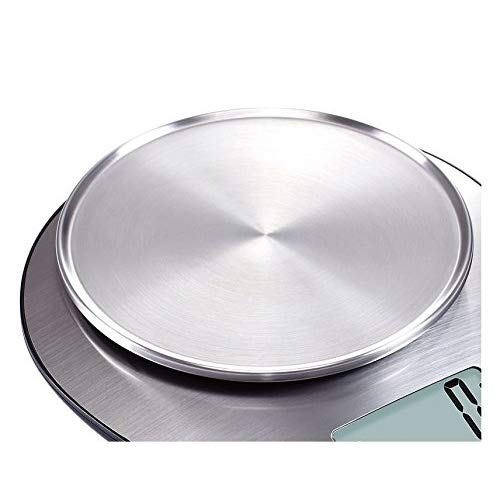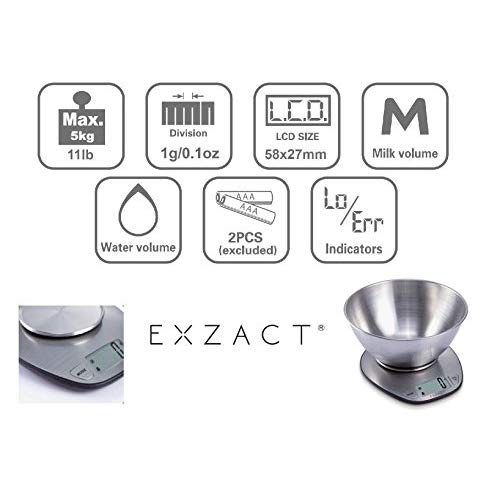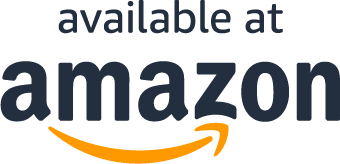 About the product
Exzact High Quality Stainless Steel Electronic Kitchen Scale, Product dimension: 19.5 x 17.8 x 3.8 cm.
Large LCD display: 5.8 cm x 2.7 cm, with " Zero " or " Tare " function weigh several ingredients without removing the previous contents; Auto off function in 1 minute, Measures weight of dry ingredients and volume indication of liquids (water and milk).
Detachable large stainless steel mixing bowl: diameter 21 cm/ height 10 cm, with easy clean stainless steel body.
Capacity: 5 kg /11 lb; Weight units: gram/lb; Graduation: 1 gram/0.1 oz, with 2 models of gram and lb to switch between imperial and metric measuring units..
Low battery and overload error indicator. Power supply: 2 X AAA battery (excluded)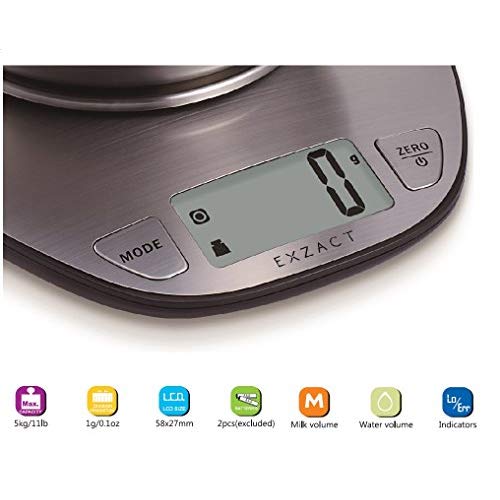 What Our Customers Are Saying
"Brilliant!"
My wife said that she wanted some new kitchen scales and so was well pleased when the new kitchen scales arrived the following day (perhaps mainly because it proved I'd been listening!) That was some months ago and since then she has not mentioned the scales so today I asked her what she thought of them. "Brilliant! They still look as good as new and do the job well." I should have known that if she had thought any less of the scales then she would have let me know the same day she received them. Well done Exerz Ltd!!!
Well designed kitchen scales.
I'm very pleased with these digital scales. I've had several different versions from Salter in the past, but I think that these are more attractive. The base of the scales sits securely on my work surfaces, the metal weighing bowl included is both light and versatile and, personally speaking, I also find that the operation buttons are more reliably responsive to touch than were those on my previous Salter models. Easy to read display. They were reasonably priced too; although they don't come supplied with batteries they require only two AAAs, which I had on hand as they're not an 'exotic' type.Overall, these meet my weighing needs perfectly and I'm very pleased I chose this model.
Easy to read, practical the bowl is such a plus!!
Lovely. The bowl is such a plus for this price! Large clear display, great tare function (set to zero with every other ingredient you wish to add) makes it easy to measure all dry ingredients into one bowl. Great purchase for us. Can measure ML but we haven't tried that yet.
Efficient simple scales that are used a lot and great value for money
This item is wonderful as I have bought several cheap scales that have been discarded. I like the function of placing any bowl or container on the scale bed and setting to zero so it can be filled and measured. I fully recommend this product and the supplier, it was delivered in a fast efficient method, good information and well packed, buy with confidence
Nice product
This is an excellent item, but batteries are not supplied with it
Bella e precisa
Consegna impeccabile. Sono assolutamente soddisfatto di questo acquisto, perché la bilancia è di aspetto molto gradevole ed elegante, senza essere troppo ingombrante. Ho provato a confrontare le pesate con altre bilance e mi sembra precisa. L'utilizzo è molto semplice, con grande tasto che accende ed azzera la tara. Ultima caratteristica positiva è l'uso di comode pile mini-stilo. Consigliatissima.Se questa recensione ti è piaciuta schiaccia per favore il bottone "utile": non costa nulla e a me fa piacere😁. Grazie
What Are You Waiting For?
Questions?
Why are you running this promotion?
How can I use my coupon on Amazon?
Does this include free shipping?
What Are You Waiting For?