Access Your Medicine When You Need It Most
PRACMEDIC EpiPen Medicine Case for Emergencies - Fashionable, Insulated, Teal, 8" - Storage Bag Holds 2 EpiPens, Auvi Q, Antihistamine and Medicine - Easy Access (with Alert Tag)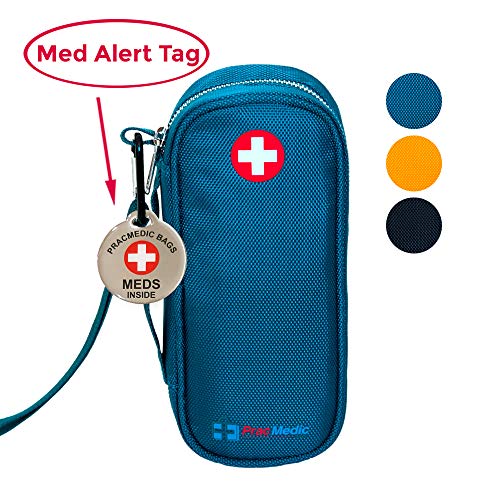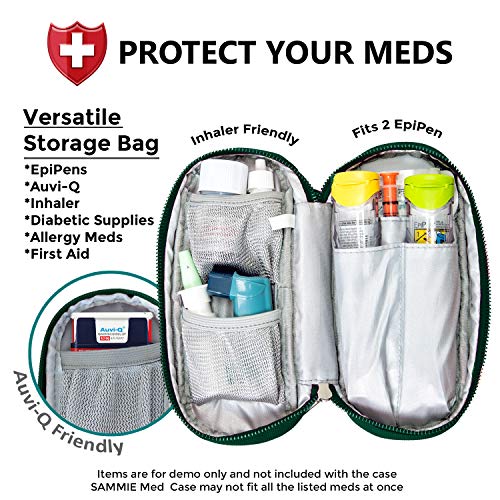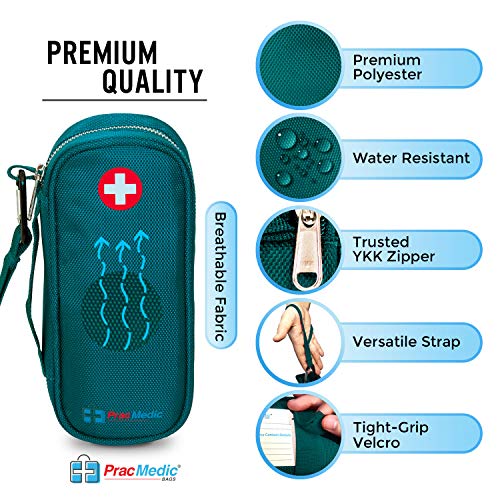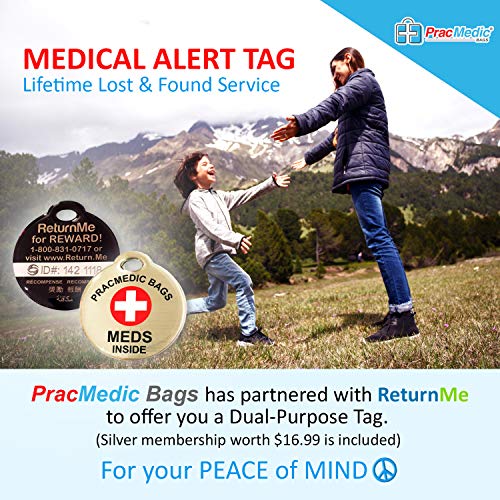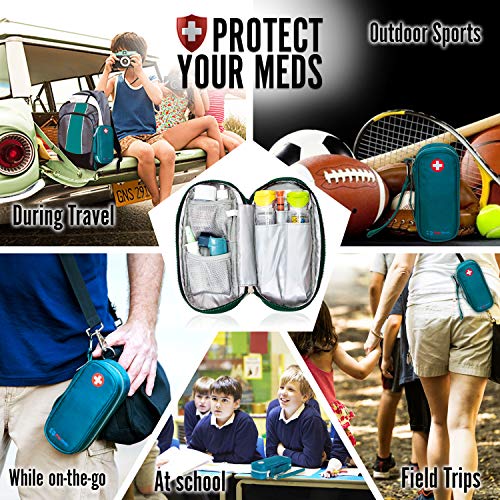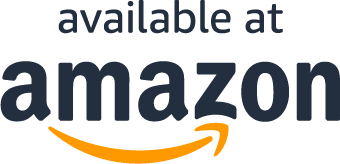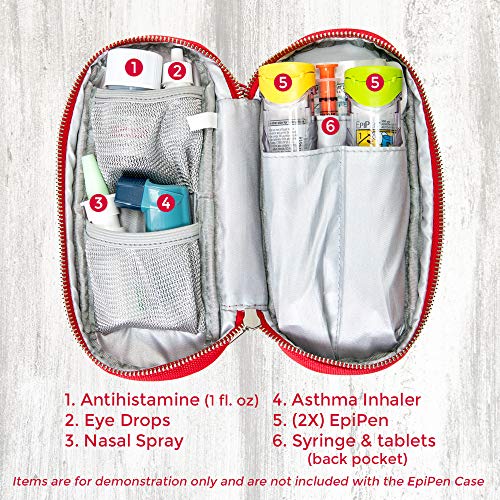 About the product
Premium Polyester 1680D and Meds Alert Tag
✔ USER-FRIENDLY, QUICK ACCESS: In the event of an asthma attack, this allergy medicine organizer for traveling is easy to locate and simple for seniors, kids, and adults to access.
✔ LIGHTWEIGHT FOR EASY TRAVEL: At 8" long, this portable medicine case can either attach to or fit inside any backpack, purse, school bag, suitcase, or knapsack.
✔ PRACTICAL DESIGN: The PracMedic EpiPen carrying case can accommodate 2 pens, Auvi-Q, an asthma inhaler, and has a pocket for things like eye drops, diabetes medication, or antihistamines.
✔ INSULATED TO PRESERVE MEDICATIONS: With an exterior 1680D Polyester shell and insulated with 6mm PE foam, the PracMedic allergy medicine storage case keeps your prescriptions safe and at proper room temperature. It's even lined with premium YKK Zippers.
✔ MEDS ALERT TAG - Our epipen and diabetes carrying case for kids and adults comes with a Medical Alert Tag so teachers, babysitters, other parents, and bystanders can be on the alert. It also comes with Lifetime Lost and Found service, Powered by Return ME. 1-year Silver membership worth $16.99 included.
Questions?
Why are you running this promotion?
How can I use my coupon on Amazon?
Does this include free shipping?
What Are You Waiting For?