An Exclusive Offer For You
ENHANCE Pro Gaming Mouse Bungee Cable Holder with 4 Port USB Hub - 7 LED Color Modes with RGB Lighting - Wire & Cord Management Support for Improved Accuracy, Stabilized Design for Esports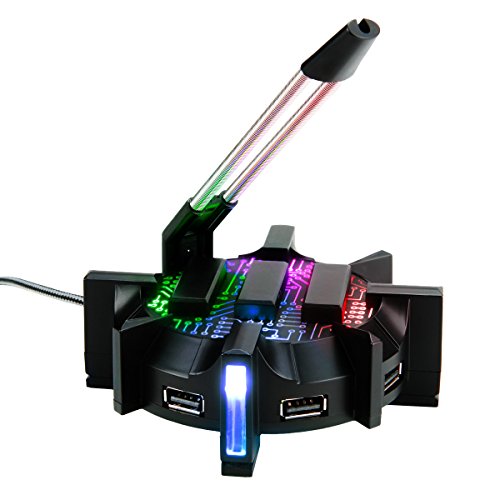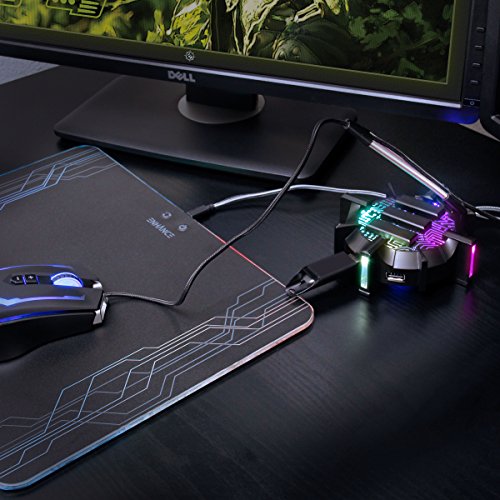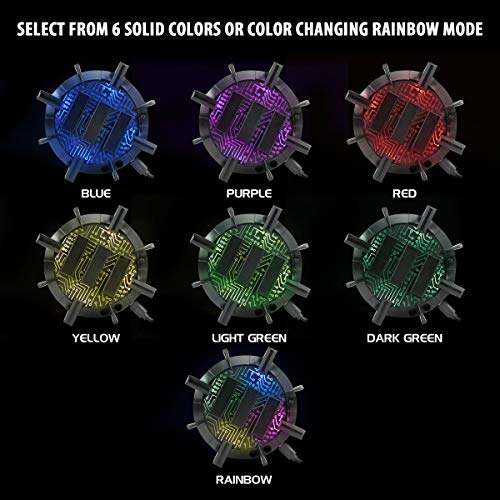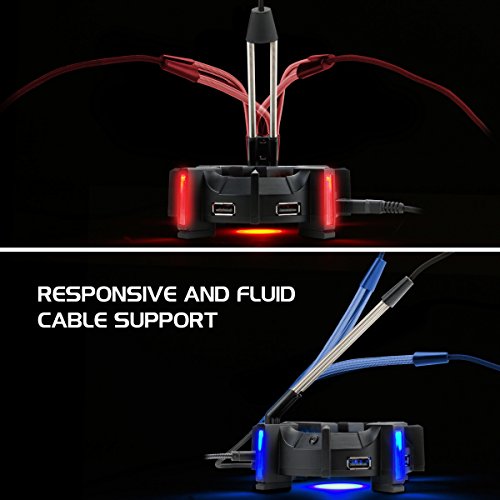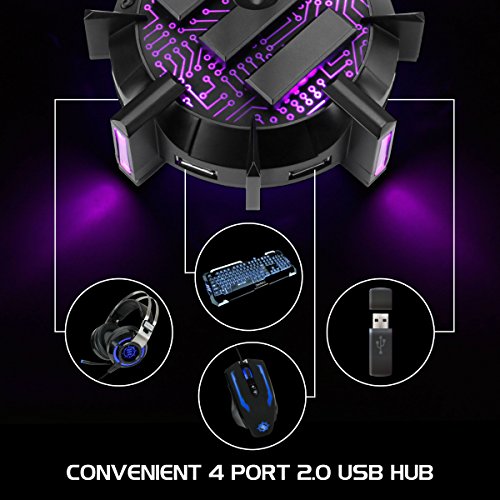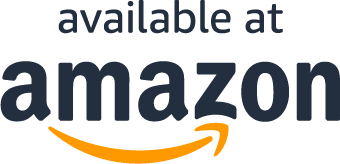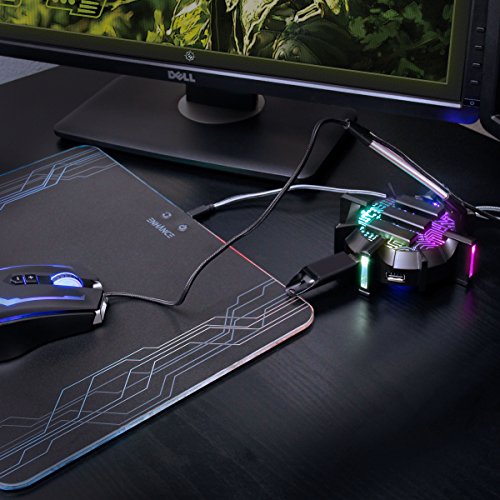 About the product
ALL IN ONE GAMING DESKTOP UPGRADE: Offers mouse cable organization, 4 USB Ports, and dynamic rgb lighting in one space saving package designed for PC gamers of all levels

IMPROVED MOUSE ACCURACY & RESPONSE via the spring loaded cable support arm that creates a fixed point of motion to hone your movements and keep your cable from snagging on the edges of your desk
4 PORT USB HUB with active 2.0 ports makes it easy to swap out keyboards, headsets, mice, and flashdrives all in one convenient location located right on your desktop
7 LED COLOR MODES provide customized ambient lighting to your gaming setup to match your existing rig's style || Choose from RED, BLUE, GREEN, YELLOW, LIGHT GREEN, PURPLE, OR RAINBOW
WEIGHTED DESIGN WITH NON-SLIP GRIP provides a sturdy base that will not slip or slide when making extreme mouse movements || All ENHANCE Gaming Products come with a 3 Year Manufacturer Warranty
What Our Customers Are Saying
Looks and Works Great
After building a new desktop that had lots of cool LED fans and a glass case, I figured it was time to upgrade a few other accessories as well. So I bought this USB hub, the ENHANCE LED Gaming Mouse Pad - 7 RGB Light up Modes, and the VersionTECH. RGB Gaming Mouse, Ergonomic USB Wired Optical Mouse Mice with 7 Colors LED Backlight. Together they look awesome. Adjusting the colors is as easy as pressing the little button on the side of the hub. The mouse cord holder is actually more helpful than I expected it to be. Everybody comments on it and compliments how great it looks, especially at night.
How have I lived without one of these for 20 years?
This thing is cool. The extra desktop USB ports are great to have, I have the Xbox One Wireless Receiver and the Steam Controller Wireless Receiver plugged into them. The RGB is fair enough looking, though most of the time I have it turned off. I like them, I just often forget to turn them back on, and they're not necessary. Still, the product itself is super useful. I was so tired of my mouse cord getting caught on the edge of the desktop, or a speaker, or a cat (meow), then I found out these existed, did a quick search, bought this one, and +1 to quality of PC gaming life.
Stylish way to keep your mouse in check.
If you use a wired mouse and would like to stop tugging on it or trying to untangle it from something every so often, this is a good choice. I like to have my area organized and this keeps a hold on my mouse while simultaneously offering more USB ports. At this point in time most of the ports on my laptop are occupied so the cable holder gives me several more to work with. As with the mouse pad, you can also change the color settings to your liking. It does reset to blue whenever it turns on though so you always have to adjust it every time. Kind of a hassle but not a deal breaker. It's decently priced and it's nice to have if you're looking for a gaming accessory.
Questions?
Why are you running this promotion?
How can I use my coupon on Amazon?
Does this include free shipping?
What Are You Waiting For?