An Exclusive Offer For You
ENHANCE Portable Miniature Figure Storage and Carrying Case, 4 Foam Layers fits 108 Infantry Minis and Pick and Pluck - Book Sleeve and 2 Accessory Pockets for Measuring Tape, Dice and More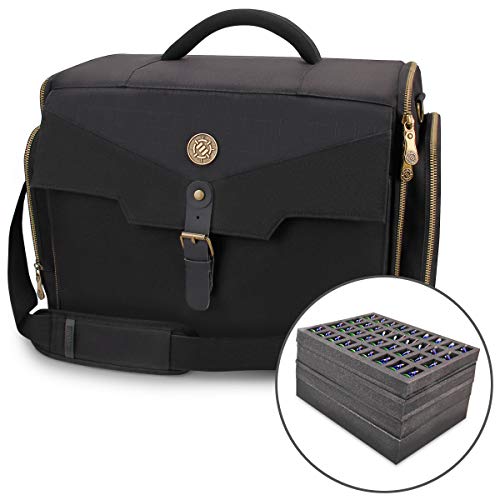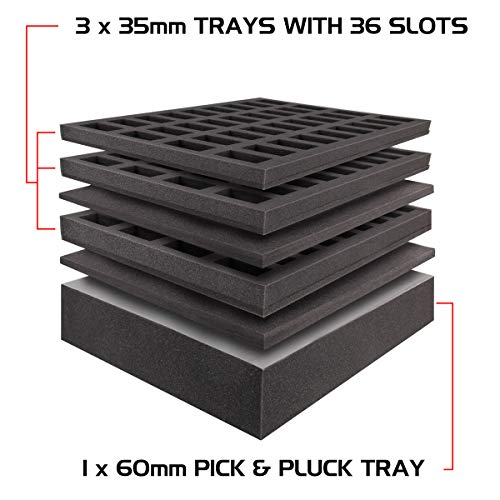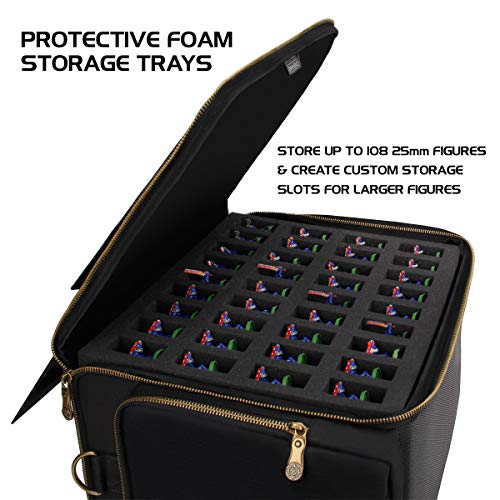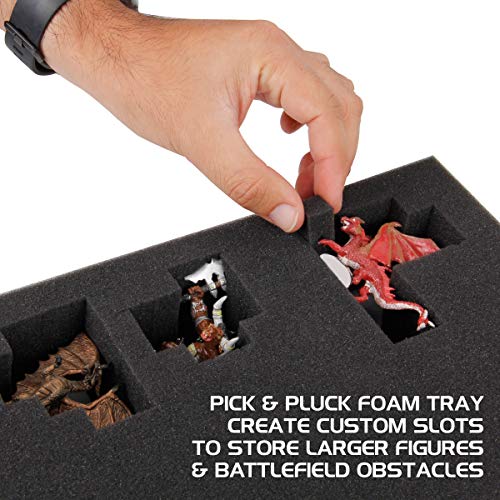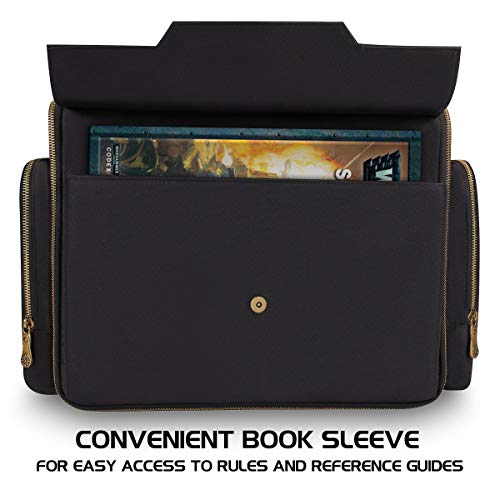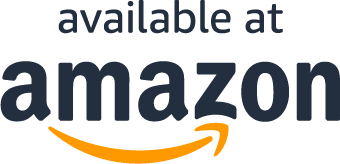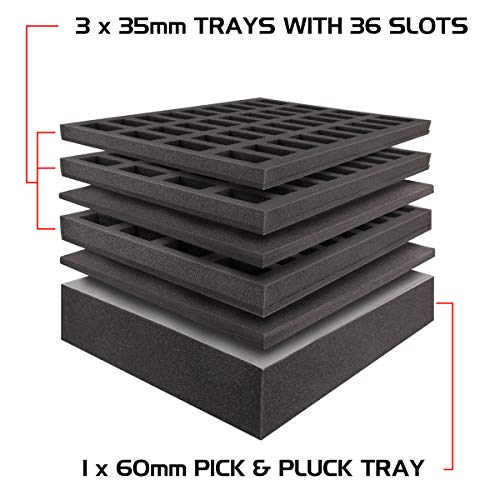 About the product
STORE YOUR UNITS AND ARMIES: Features 3 foam trays each with 36 slots for 25-28mm figures and a 60mm pick and pluck tray for storing larger figures like tanks, beasts, and units with large weapons.
ROOM FOR WAR GAMING ACCESSORIES: Zippered pockets on either side of the bag are large enough to store templates, measuring tape, dice, small notepads, pencils and more.
EASY ACCESS BOOK SLEEVE: A front pocket sleeve fits commonly used reference guides, books, codicies, notepads, rulebooks and other necessary literature for your favorite war game.
RUGGED & DURABLE DESIGN: Premium stitching, high quality metal hardware, weather resistant exterior, and a padded inner wall protects your figures and resists daily wear and tear, perfect for travel.
3 YEAR WARRANTY: We believe in the quality of our products and back every ENHANCE product with a 3 year Manufacturer Warranty.
What Our Customers Are Saying
Great for the traveling DM, with a few minor faults
(After some use, gonna bump this up to ⭐️⭐️⭐️⭐️⭐️s)Overall I think this is well built and it's perfect for bringing your kit with you. Just a few things that stand out::D The packing material is solid and has lots of space. The end pockes won't fit a book but are larger then they seem.:D The bag material feel sturdy and the handles are well made. I'm certain this will take a beating and be fine.:D It looks great. It sits well, the lines are clean, and the little embellishments make it look great.:( The zipper catches a lot, I'm not sure if this will wear in and get smoother or something to keep an eye on. With a little use this has become smoother. It still catches a bit on the corners since it's pretty tight though. It think this is to ensure that the minis are snug.:( There's only one pocket for books and it's on the front flap. It's pretty tiny. Good enough for a DM screen and character sheets. One book would be a tight fit, but that's it. You could easily remove a tray and replace it with books if need be.:( The trays lay flat when open but then rotate to vertical when picked up. Probably doesn't matter much but could mean your minis bounce around a little. After some testing this is fine. I wouldn't trust it to two painted minis in one pocket but for plastic minis I dont' worry.:( The pictures make it out to look somewhat leather but it looks more like dark canvas in person.
Beautiful Bag. So Much Room For Minis
I just got this miniature bag today and I must say, I am extremely impressed with its look, feel, and design. I have many miniatures and I have invested in a lot of carrying cases from Feldherr. Now don't get me wrong. Feldherr cases are awesome and I will continue to purchase them as needed. This Enhance case however, is just as awesome. I can easily fit in all of the miniatures that I may need for any one gaming session and the added Pick-n-Pluck bottom tray is a god-send for all of the odd-sized miniatures that I use as well.The pouches on the sides are great for other gaming needs such as a notepad or 2, cards, writing implements, or other bits-n-bobs (such as power-brick for a laptop), and the front pouch is large enough for book or two, a large-sized tablet, or even a mid-sized laptop. The added strap for over-the-shoulder carrying is the "cake-topper" so to speak.Given the quality of this wonderful bag, I'm looking forward to the purchase of the Enhance RPG Adventurer's Bag to compliment it and my game days. I fully recommend this awesome miniature bag/case.
Questions?
Why are you running this promotion?
How can I use my coupon on Amazon?
Does this include free shipping?
What Are You Waiting For?