An Exclusive Offer For You
ENHANCE Portable Miniature Figure Storage & Carrying Case - 4 Foam Layers fits 108 Infantry Minis & Pick & Pluck for Large Figures - Book Sleeve & 2 Accessory Pockets for Measuring Tape , Dice & More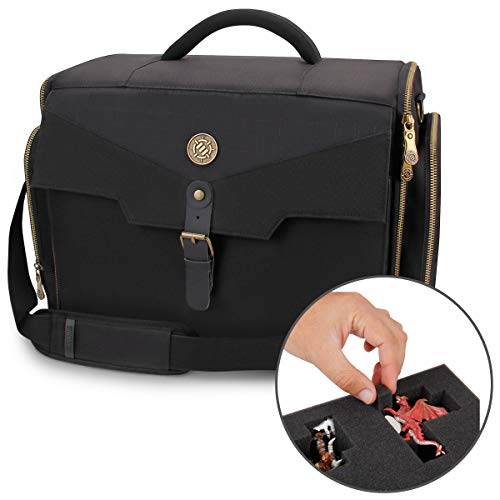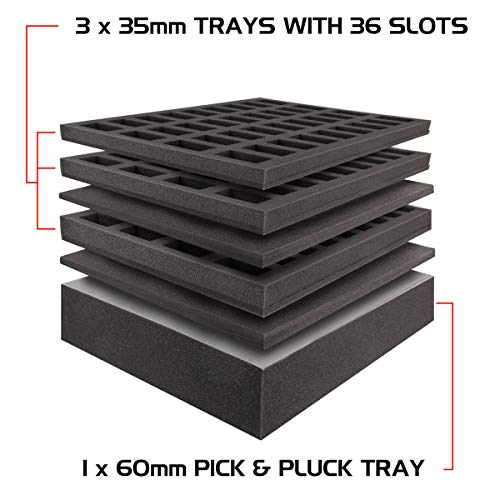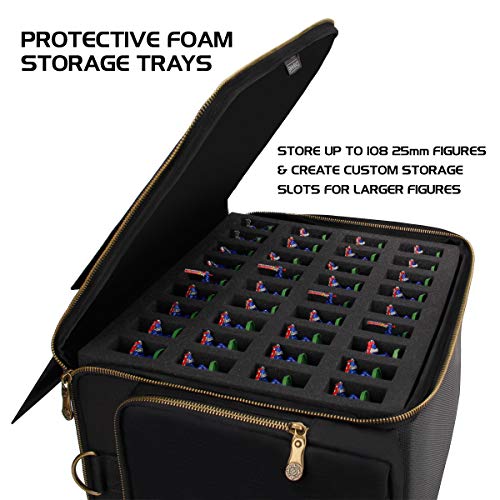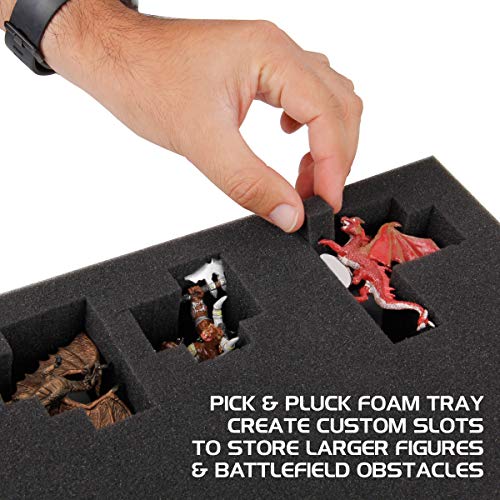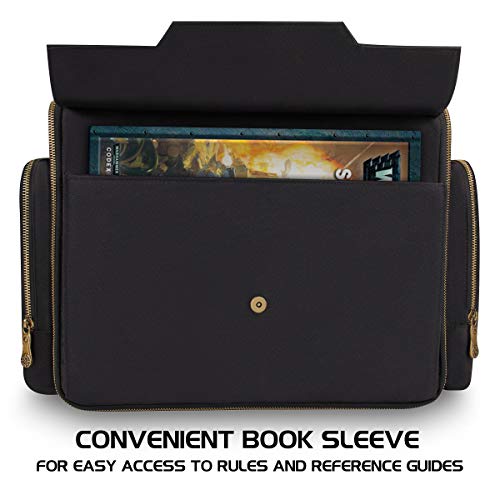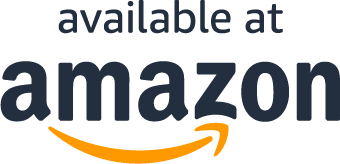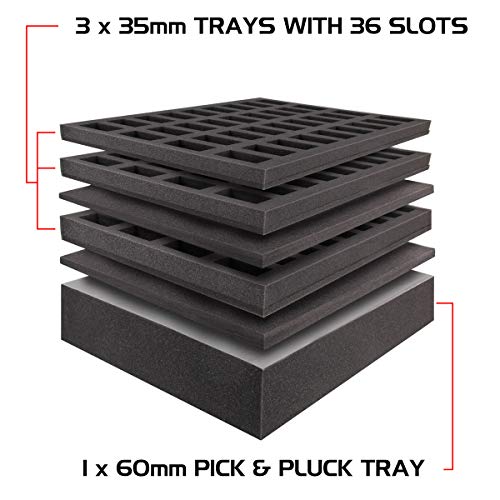 About the product
STORE YOUR UNITS AND ARMIES: Features 3 foam trays each with 36 slots for 25-28mm figures and a 60mm pick and pluck tray for storing larger figures like tanks, beasts, and units with large weapons

ROOM FOR WAR GAMING ACCESSORIES: Zippered pockets on either side of the bag are large enough to store templates, measuring tape, dice, small notepads, pencils and more
EASY ACCESS BOOK SLEEVE: A front pocket sleeve fits commonly used reference guides, books, codicies, notepads, rulebooks and other necessary literature for your favorite war game
RUGGED & DURABLE DESIGN: Premium stitching, high quality metal hardware, weather resistant exterior, and a padded inner wall protects your figures and resists daily wear and tear, perfect for travel
3 YEAR WARRANTY: We believe in the quality of our products and back every ENHANCE product with a 3 year Manufacturer Warranty
What Our Customers Are Saying
Great Miniatures Travel Bag For Nerds Like Me
If you are a D&D nerd like me, then you have a lot of books, miniatures, dice trays, and perhaps many other accessories that travel with you wherever you go to play. Without appropriate travel gear for such items, you are arriving to your game table awkward and disheveled often needing to make multiple trips if you are a Dungeon or Game Master. I finally decided trying to lug this stuff around in plastic storage boxes and backpacks, not intended for such things, had to be replaced with something made for this intended purpose.When I scried this portable miniature storage travel case here on Amazon, it looked like just what I needed. One piece anyway (more on that later). 108 miniature storage depending on mini size and how you want to configure the 4th customizable insert seemed very nice. I sometimes get surprised by what minis I may need for the day's campaign so the more I have with me the better. This seemed way better than lugging them around in oversized plastic boxes and zippable storage bags. This was something I could really organize.When it arrived a few days later, I was even more impressed with what I now had in my hands. Solid stitching, weather-resistant exterior, solid metal bronze-look zippers, padded interior walls, and sturdy shoulder-strap on removable swivel attachment clips. And it is lightweight.When I arrived for our regular Saturday night game with this in tote, everyone wanted to know what happened to all my plastic zippy bags and boxes. They weren't used to seeing me without a cluttered, unorganized pile next to the game table. Now, if I needed something on the fly for the game, no more was I opening and searching through several items only to find what I needed 10 minutes later. By the time I found what was needed everyone was often only half interested or forgot the situation and needed a recap creating further game delay. This can really make for a sluggish experience that isn't as much fun for everyone. This travel/storage back can help alleviate some of that with proper organization.In addition to the mini storage of 4 foam inserts, there are two zippable side pockets for dice, writing utensils, token markers, spell/effect cards, etc. There is also a front pocket that can hold several folders, notepads, and/or a source book or two depending on size. It may not hold everything you need in this one bag if you are a DM. Remember this is mainly a miniature storage/travel case but it will hold a few additional items. If you need more travel storage like I did, then get the Enhance Tabletop Dungeons & Dragons Travel Bag with this and you should have all the travel storage you need.UPDATE 08/08/19: I am still carrying this bag along with the ENHANCE RPG Adventurer's Bag every Saturday Night to play 5th edition. All of the zippers and strap adjustments still work as well as the first day I got this bag and I don't see any visible signs of wear yet. It carries all of the minis (large or small) that I have ever needed for a typical gaming session.
Great for the traveling DM, with a few minor faults
(After some use, gonna bump this up to ⭐️⭐️⭐️⭐️⭐️s)Overall I think this is well built and it's perfect for bringing your kit with you. Just a few things that stand out::D The packing material is solid and has lots of space. The end pockes won't fit a book but are larger then they seem.:D The bag material feel sturdy and the handles are well made. I'm certain this will take a beating and be fine.:D It looks great. It sits well, the lines are clean, and the little embellishments make it look great.:( The zipper catches a lot, I'm not sure if this will wear in and get smoother or something to keep an eye on. With a little use this has become smoother. It still catches a bit on the corners since it's pretty tight though. It think this is to ensure that the minis are snug.:( There's only one pocket for books and it's on the front flap. It's pretty tiny. Good enough for a DM screen and character sheets. One book would be a tight fit, but that's it. You could easily remove a tray and replace it with books if need be.:( The trays lay flat when open but then rotate to vertical when picked up. Probably doesn't matter much but could mean your minis bounce around a little. After some testing this is fine. I wouldn't trust it to two painted minis in one pocket but for plastic minis I dont' worry.:( The pictures make it out to look somewhat leather but it looks more like dark canvas in person.
Beautiful Bag. So Much Room For Minis
I just got this miniature bag today and I must say, I am extremely impressed with its look, feel, and design. I have many miniatures and I have invested in a lot of carrying cases from Feldherr. Now don't get me wrong. Feldherr cases are awesome and I will continue to purchase them as needed. This Enhance case however, is just as awesome. I can easily fit in all of the miniatures that I may need for any one gaming session and the added Pick-n-Pluck bottom tray is a god-send for all of the odd-sized miniatures that I use as well.The pouches on the sides are great for other gaming needs such as a notepad or 2, cards, writing implements, or other bits-n-bobs (such as power-brick for a laptop), and the front pouch is large enough for book or two, a large-sized tablet, or even a mid-sized laptop. The added strap for over-the-shoulder carrying is the "cake-topper" so to speak.Given the quality of this wonderful bag, I'm looking forward to the purchase of the Enhance RPG Adventurer's Bag to compliment it and my game days. I fully recommend this awesome miniature bag/case.
Questions?
Why are you running this promotion?
How can I use my coupon on Amazon?
Does this include free shipping?
What Are You Waiting For?