An Exclusive Prime Day Deal For You
ENHANCE MoodBright Silicone Night Light - LED 5.9 Inch Kid Night Light Globe - Wireless Remote Control, 4 Lighting Modes and Dimmable - Safe and Great for Babies, Children, and Adults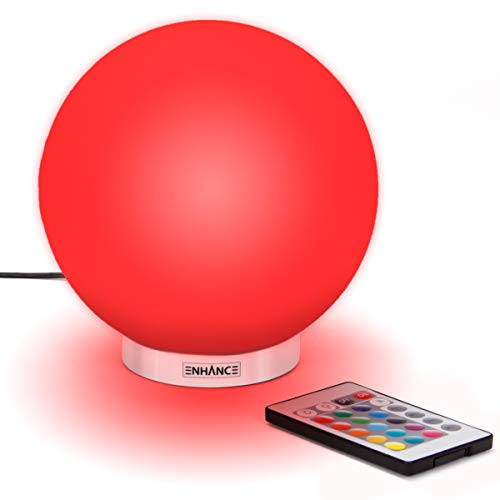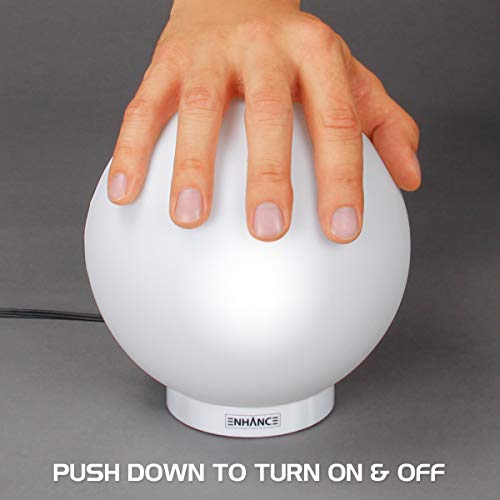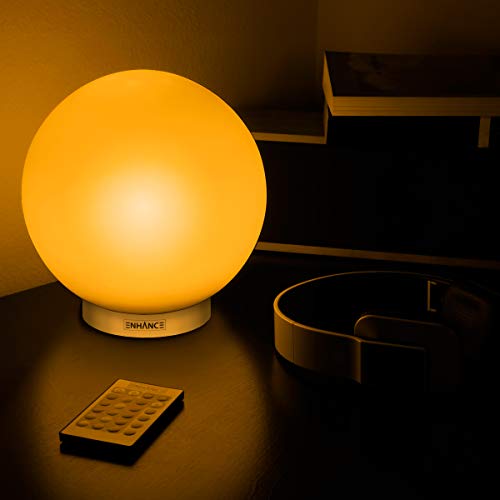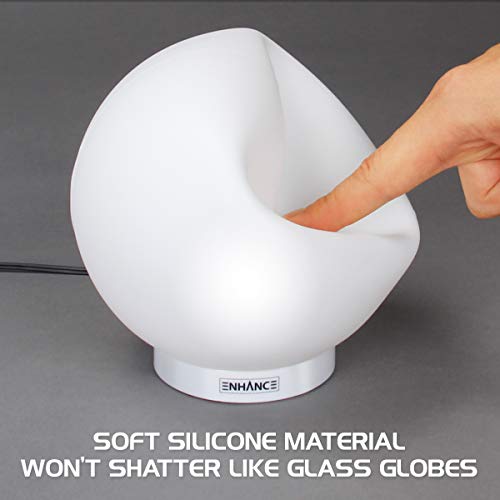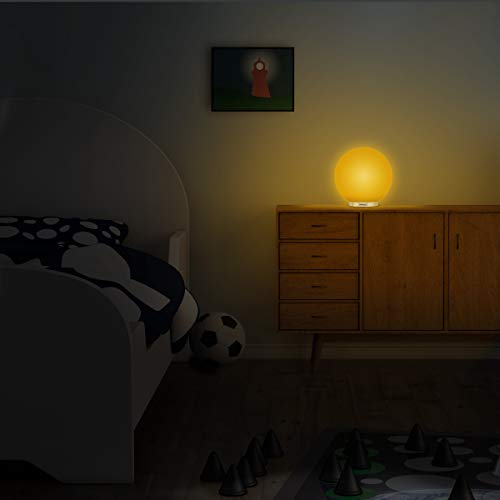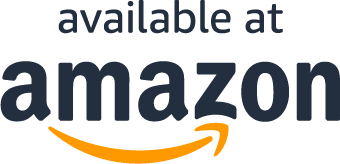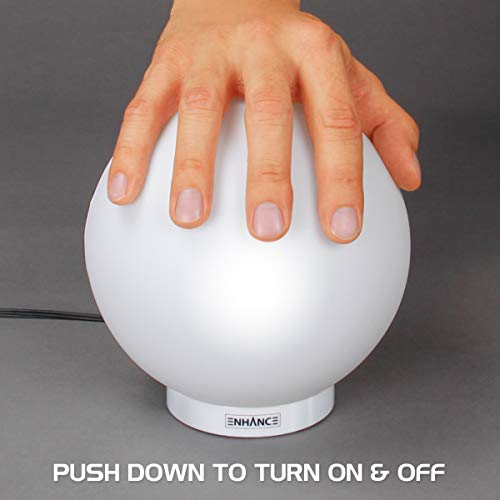 About the product
SOOTHING LIGHT: Cycle through 256 colors, or use any of the 4 modes (FADE, SMOOTH, FLASH, STROBE) to help kids fall asleep with a gentle and calming rainbow of colors with our LED Color Changing Lamp
WIRELESS REMOTE CONTROL: Change colors, modes, dim, glow and more of your lamp night light soother from your couch, bed, hallway, or across the bedroom!
AMBIENT LIGHTING FOR EVERY ROOM: Whether as a nursing night light, desk lamp, bedside night light, or meditation color lamp, the Mood Light can be tuned to enhance the ambiance of any environment
EASY TO CLEAN GLOBE: Quick and simple, just wipe the globe down with a damp cloth or paper towel to keep this LED nightlight lamp looking immaculate and pristine.
SAFE SILICONE DESIGN: Soft waterproof silicone globe allows LED light to shine brilliantly without the worry of shattering like glass globes. Perfect for toddlers and kids || 3 Year Warranty
What Our Customers Are Saying
A night light on steroids
A very good and interesting product. I have a 8 year old son who has autism that is fascinated with lights . He is very happy . It is really bring and it can change colors with the included remote .
Questions?
Why are you running this promotion?
How can I use my coupon on Amazon?
Does this include free shipping?
What Are You Waiting For?