An Exclusive Offer For You
ENHANCE Hard Aluminum Mouse Pad - XL Metal Gaming Mousepad (12.4 x 10.6 in) with Sleek Precision Surface, Rubber Non-Slip Base, Silver Brushed Aluminum Finish for Responsive Control
$6.00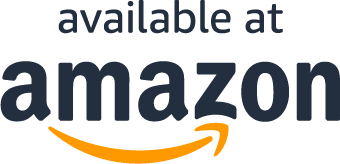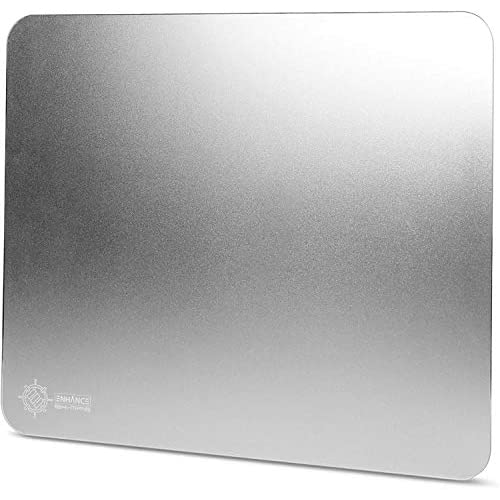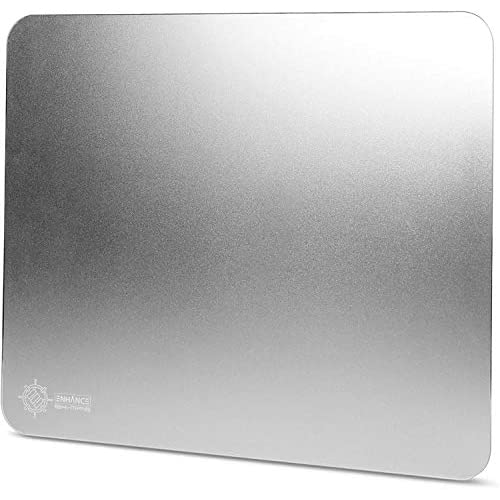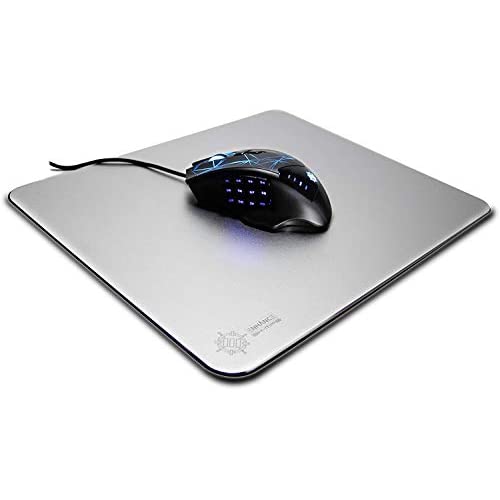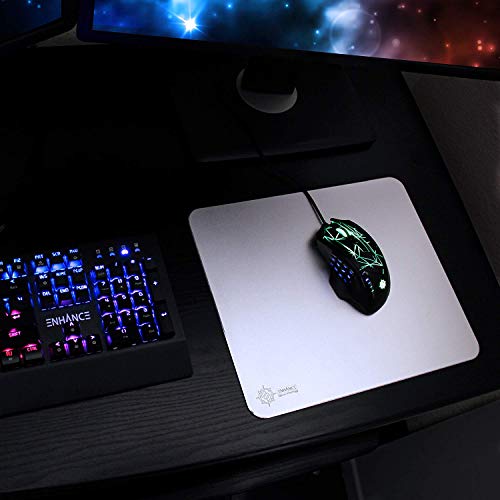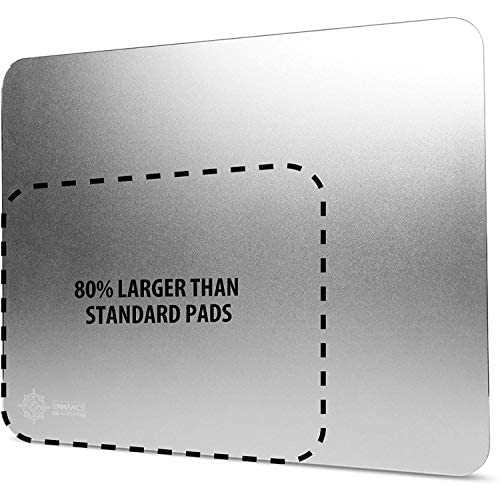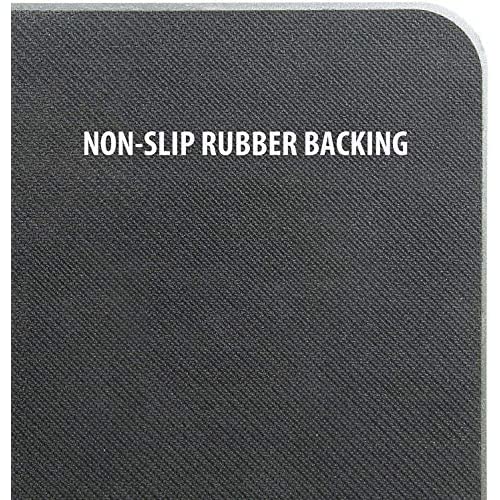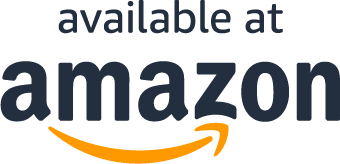 Read More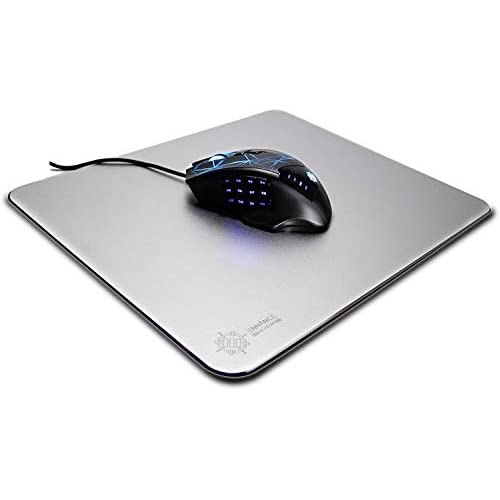 About the product
SLEEK METAL SURFACE: Offers ultimate control of your mouse with a cool sleek surface that is easy to clean with a soft cloth

80% MORE SURFACE AREA: Much larger than other aluminum mouse pads, the ENHANCE pad measures at 12.4 x 10.6 inches to allow gamers uninhibited space during intense gameplay
METAL FINISH STAYS FRESH: Cool to the touch due to the metal design, the ENHANCE Mouse Pad helps reduce palm and hand sweat by naturally keeping your hands fresh during heavy use
NON-SLIP RUBBER BASE: The back side is covered entirely with a textured rubber that keeps the pad stabilized on desks of various types including glass, metal, wood, plastic and more
3 YEAR WARRANTY: All ENHANCE Gaming products are backed by a 3 Year Manufacturer's Warranty || Dimensions: 12.4 x 10.6 inches
What Are You Waiting For?
What Our Customers Are Saying
Beautiful
First off, I have to say that this is probably the best looking mouse pad I've ever seen or owned. Around the edges is a sharp clean shiny polish. Looks almost like it belongs in a jewelry store. For aesthetics alone, this mouse pad comes out on top. At the bottom of the mouse pad is a large rubber surface. It's definitely not moving. Performance-wise, I'd say it's almost the exact same as the Steelpad Qck. In between the balance between control and speed, it sits at the exact middle. You will never overshoot, but you don't get any extra acceleration. The mouse will only move as much as you want it to. For example, if you were to flick at your mouse with your finger, it won't starting gliding a ton past how much force you flicked at it. I'd say this is a good mouse pad for fps games where accuracy is important.
Nice size and great precise mouse tracking
What can I say, this is a great mouse pad. It is larger than typical without being huge. Tracking is very precise and responsive, noticeably so compared to the plan fabric topped one I was using. As others have mentioned, there is a bit of scraping sound when using it, but at least for me, it only took a couple hours using it until I didn't notice anymore. It's there, but not excessively loud. I have tried multiple mice with it, and the tracking response is incredible with this pad. It's noticeable. Overall, very very pleased with it and would highly recommend it.
ENHANCE Mouse Pad - Black
I'm satisfied with the mouse pad so far. I bought the black version thinking the coating would help make the pad a bit quieter, as I'd seen some reviews mentioning the silver version was noisy. The noise on the black one is minimal and doesn't bother me when I'm using it in a quiet room.The size is perfect for my needs, and the anti-slip back keeps it in place quite well. Overall I'm happy with the purchase. Will update the review if the black coating on the face starts to peel off. Otherwise couldn't see any reason this isn't a 5 star product.
Slick. Clean. Cold.
I use an old Zowie FK. I'll beat that mouse in to the ground because it's perfect. I think this mouse pad is a perfect pair. It's nice and slick. It's a easy to clean. I can fit it in my laptop pouch with my computer. It's very grippy. And the beveled edge is pretty.It's cold but not annoying enough to knock off a star.If you're someone who values precision and cleanliness, this is a great accessory.
Superb Mouse Surface
Its metal, so calling a pad or a mat isn't really accurate. It is fantastic though, I never normally use a mouse pad but recently have been using my laptop on the sofa and needed to use a mouse instead of the trackpad. I put up with using a magazine but this was not a good permanent solution, so looked for a solid mouse mat (surface). This is a large mat compared to the standard size mats and is solid enough not to flex when using it on the sofa. The mouse works fine and using it when editing with Photoshop is a lot easier now. The back has a non slip rubber matting so no matter what surface you use it on it will stay put.
perfect
Exactly what i was looking for
What Are You Waiting For?
Questions?
Why are you running this promotion?
How can I use my coupon on Amazon?
Does this include free shipping?
What Are You Waiting For?