An Exclusive Offer For You
ENHANCE Gaming Keyboard Wrist Rest - Firm Wrist Pad for Full Size Mechanical Keyboards with Ergonomic Support, Non-Slip Rubber Backing, Anti-Fray Design & Slim Profile - Great for Gaming or Office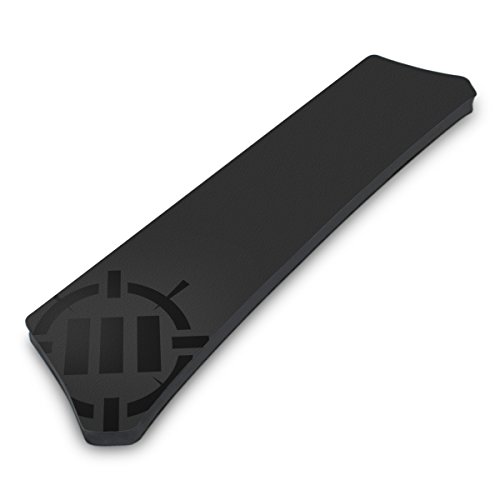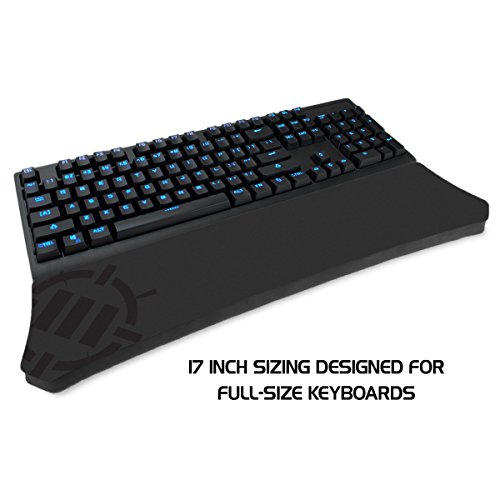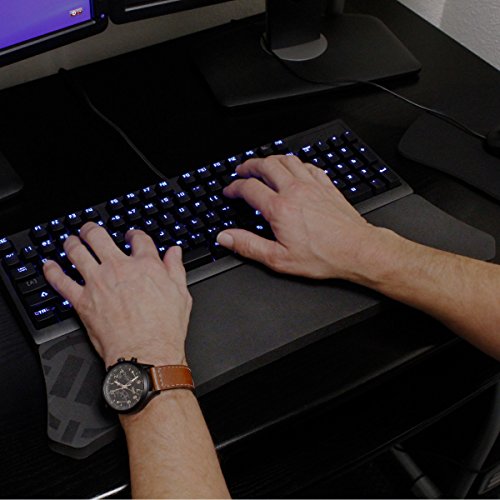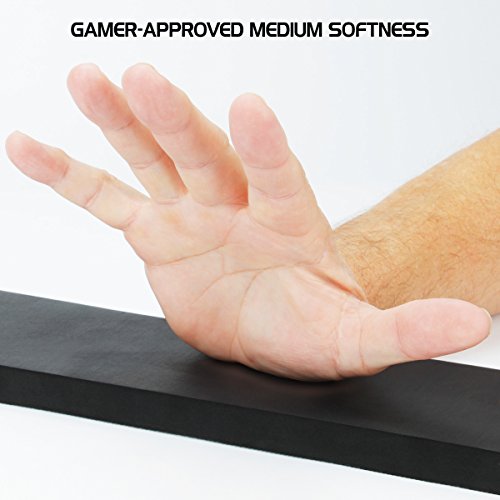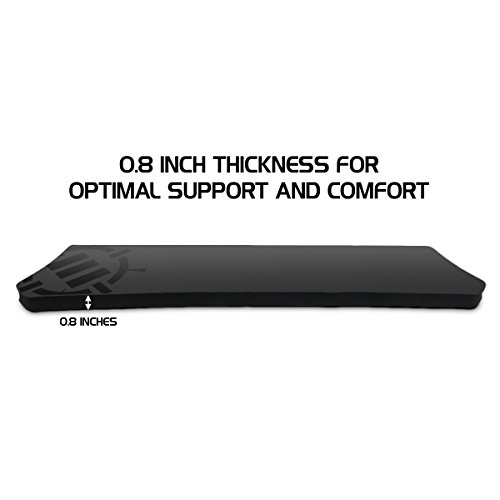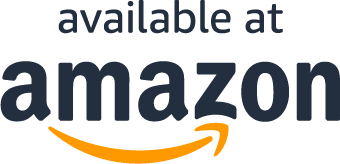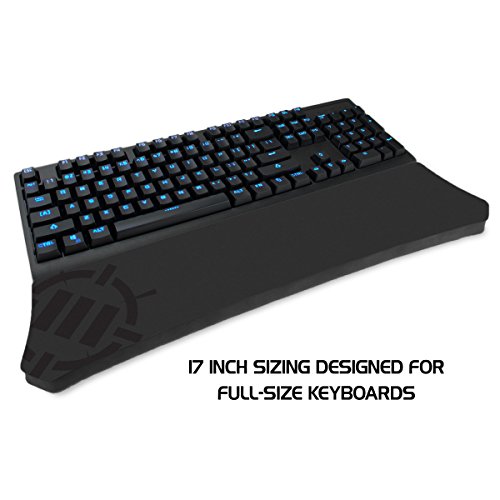 About the product
IDEAL HEIGHT FOR ALL KEYBOARDS: The ENHANCE Full-Size Keyboard Wrist Pad was designed with a 0.8" thickness to keep hands at the optimal level while gaming and reducing wrist fatigue

MEDIUM FIRMNESS LEVEL offered by the solid coated rubber pad promote comfort and relaxation while simultaneously offering the stability and support that you need for extended gaming sessions
FRAY AND TEAR RESISTANT: Featuring a uni-body molded design, the ENHANCE Wrist Pad resists tearing, fraying, and damage in general
INTERLOCKING DESIGN: Although our Keyboard Pad works with any setup, when paired with the ENHANCE Mouse Wrist Pad, the Full-Sized Keyboard Wrist Pad locks in for a firm grip and space saving solution
QUALITY YOU CAN TRUST: All ENHANCE products are backed by 3 Year Manufacturer's Warranty! Dimensions: 17 x 4 x 0.8 inches; Weight: 6.45 ounces
What Our Customers Are Saying
my first mechanical keyboard
I didn't want to spend a ton on my first mechanical keyboard, knowing I'm probably not even going to be able to tell the difference. So i decided to pull the trigger on this after reading online for entry level mechanical keyboards. Overall I'm satisfied with the keyboard, been using it for about 2 weeks or so. It has brown switches and I can definitely tell it's not as loud as the blue switches my friend has. It has a pretty satisfying sound to it. It has blue lights and can change to different patterns, but I just stick with the default. The only complain I have is that it is set a little higher, and would need a wrist pad to be truly comfortable. For the price, I imagine I'd have this for a while (unless I get sucked into fancier mechanical keyboards).
Ergonomically comfortable and reduces arm and wrist pain
I'm an IT professional who works out of my home office most of the time, and from time to time experience pain from tendonitis and tennis elbow. My laptop sits on top of a cooling pad, which then raises the height of the laptop's keyboard, forcing me to strain my arm & wrists. This wide flexible pad enables me to comfortably rest my elbows & arms so i'm level with the laptop keyboard, reducing risk of injury and discomfort. There's no more straining or pain from having to rest my elbows on the hard desk surface. I highly recommend it for people in my profession and others who spend long hours on the computer.
my wrists felt comfortable so I have no complaints
Just needed something to support my wrists. Was thinking of the gel type but decided to go with this instead. I thought it was a bit hard at first but upon using it, my wrists felt comfortable so I have no complaints. It's basically made out of old-school mouse pad material but thicker. The top is coated smooth. My wrists stick to the pad somewhat when I'm gaming for a while and start to perspire. I think a perforated version to provide ventilation around the wrists might be cool, or little grooved channels for airflow. Expand upon it. Overall, I'd recommend it. It's inexpensive. It does its job.
These are perfect for that
Was looking for ergo pads for a bit, that were firm but gave slightly after repeated use. These are perfect for that, they are a medium density foam material, that will contort to your arms whichever way you happen to regularly rest on them.
Questions?
Why are you running this promotion?
How can I use my coupon on Amazon?
Does this include free shipping?
What Are You Waiting For?