An Exclusive Offer For You
ENHANCE Cryogen Gaming Laptop Cooling Pad - Fits up to 17 inch Computer - Adjustable Laptop Cooling Stand with 5 Ultra Quiet Cooler Fans, 2 USB Ports and LED Lighting - Slim Portable Design 2500 RPM
$23.99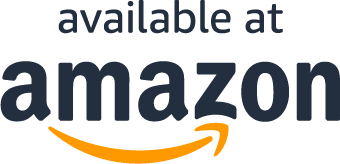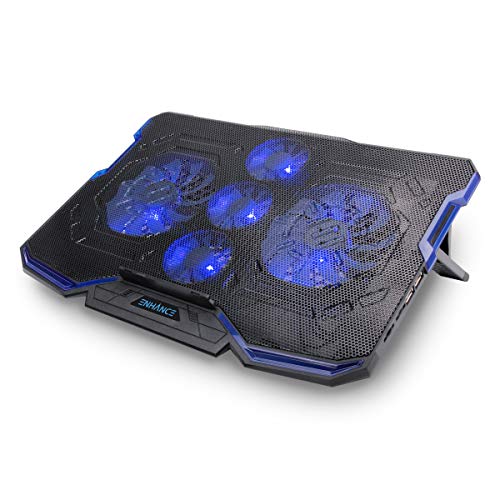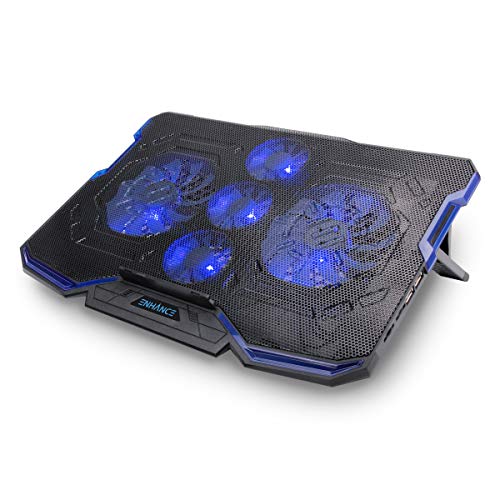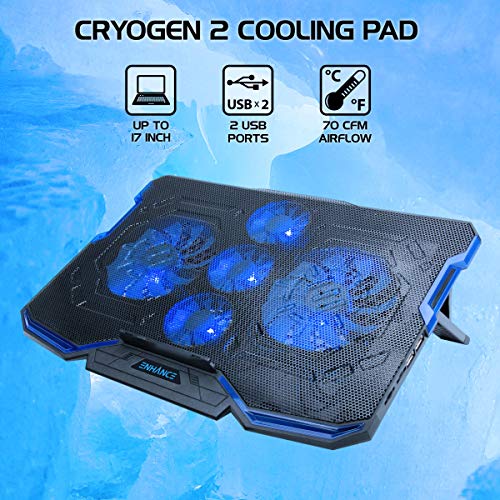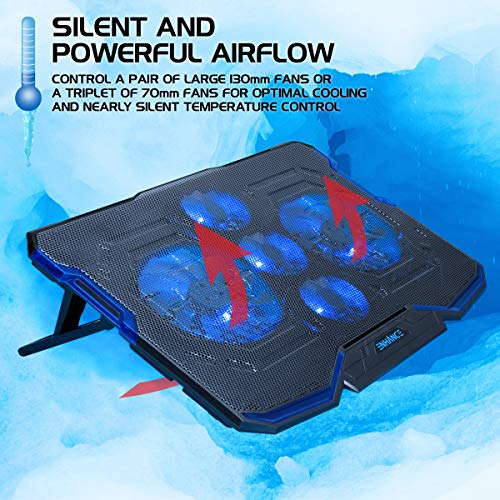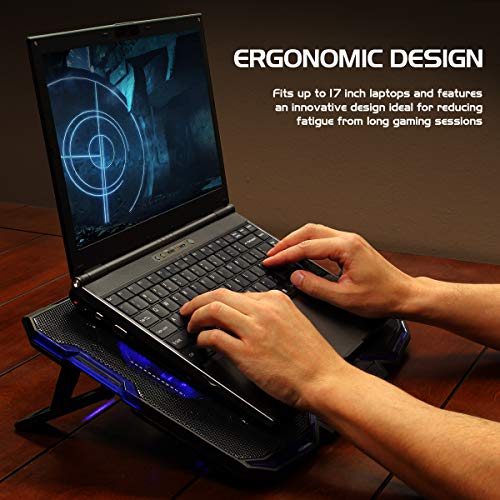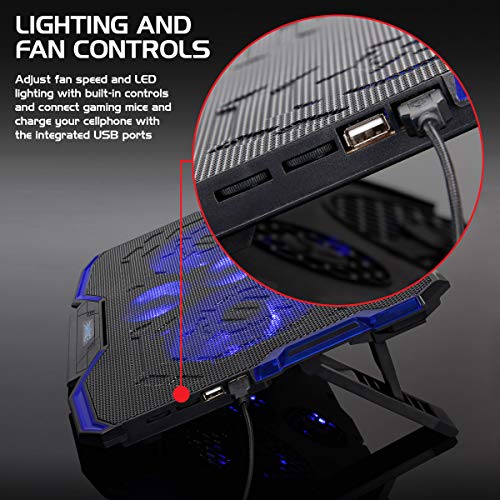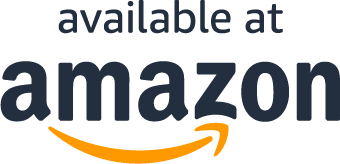 Read More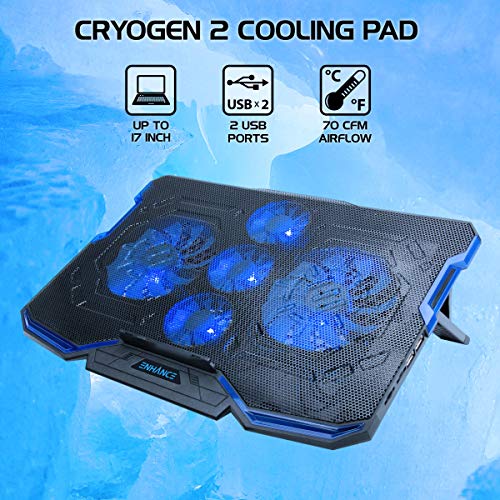 About the product
ULTRA QUIET FANS: The Cryogen laptop cooler features super silent stealth fans that dissipate heat away from your laptop to dramatically decrease heat buildup from intensive gaming

DUAL USB POWER PORTS: Connect your laptop using the first port to power the cooling pad and use the extra port to connect your gaming mouse, charge your phone, transfer data, and much more
LIGHTING AND FAN CONTROLS: Adjust speed and LED lighting intensity using the controls on the side. One dial controls the large fans and the other dial controls the small central fans
7 ANGLE ADJUSTABLE STAND: Select the perfect angle to reduce strain on your wrists and neck using the easy to adjust angle stand. The Cryogen offers a wide degree angle ideal for use anywhere
3 YEAR WARRANTY: All ENHANCE Gaming products are backed by a 3 Year Manufacturer Warranty
What Are You Waiting For?
What Our Customers Are Saying
The Laptop Cooling Pad I've Been Looking For.
I have been looking for a new cooling pad ever since my old one broke after a few years. The old one still works it's just not as powerful as it used to be. That old one was an Enhance cooling pad. I figured I would try other brands and none of them worked as well. So after returning the ones I didn't like I figured I'd order another Enhance. And then I saw that they upgraded and I gotta say I am in love with this cooling pad. The fans are powerful. I can feel air through my keyboard. My laptop is not running near as hot. For now one when I need a new pad at this price point I'll only buy Enhance.
Great laptop fan
I live that I can turn it on and off. I can also control the speed.
Bodacious
I like it looks good but still waiting for Christmas Day to open lol now gimme my gift card
Many Angles and all the Fans
This cooling pad has all the features I could ever want. Many adjustable angles, numerous fans to ensure that everything is covered, and an extra USB port to replace the one that it uses. Both types of fans have their own controls so you can turn them up, down, or off (outer big fans and smaller middle fans). I will say that the small fans are a little on the noisy side but the large fans are fairly quiet. As another small note, I do wish that the USB ports were on the left side (or one on each) rather than both on the right as in some setups the cable may be in the way of the mouse.*My laptop isn't the best candidate for pad cooling as it doesn't have much venting on the bottom but there was a difference so I would guess it'd be even more significant if yours does.
What Are You Waiting For?
Questions?
Why are you running this promotion?
How can I use my coupon on Amazon?
Does this include free shipping?
What Are You Waiting For?