An Exclusive Offer For You
Deluxe Dungeon Derby Board Game - A Push Your Luck Strategy Game - Includes 6 Mini's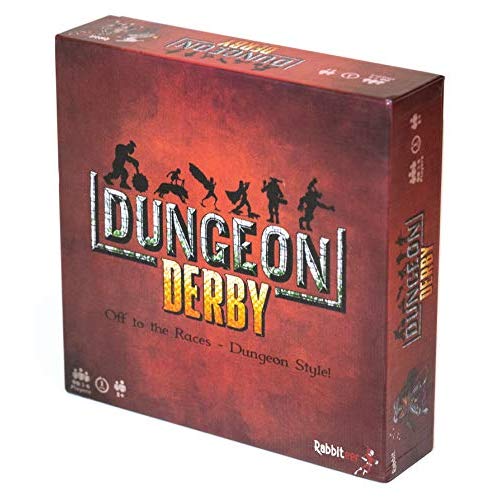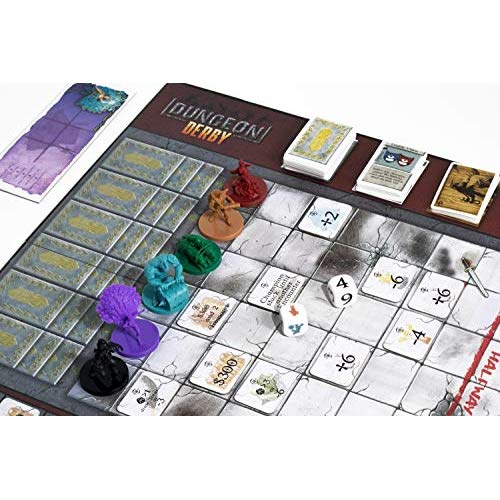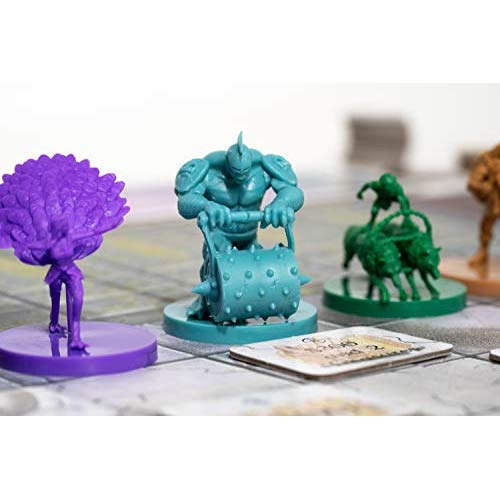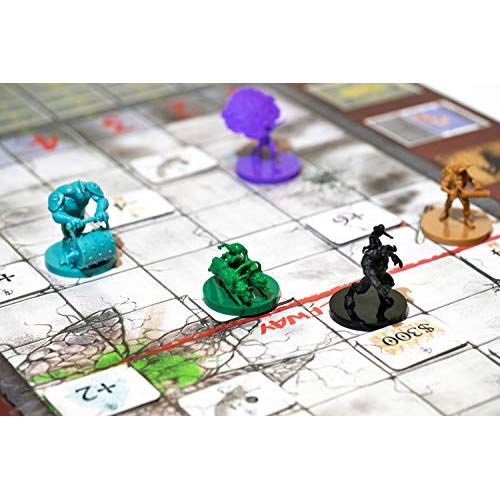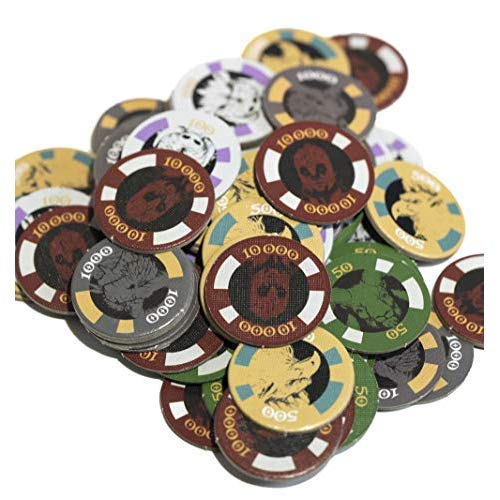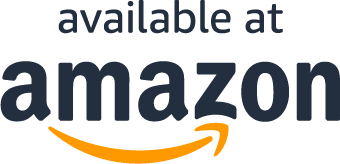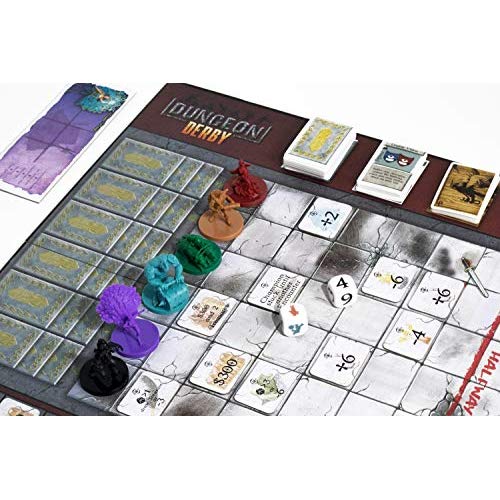 About the product
PUSH YOUR LUCK: Real-time racing game where players represent clans whose "Champion" is racing through a dungeon. Place wagers on the Champion(s) of your choice before each race begins, and collect when your champion is the winner.
STRATEGY: Play Armor & Trap Cards before the race begins to help or hinder champions as they race through the dungeon. Play Spell cards once the race begins to ultimately decide their fate
EXCITEMENT & ENERGY BUILDS: With each round the dungeon becomes more treacherous. Players begin to amass wealth and lines are drawn. Be careful, those who were once friends can quickly turn to foes.
SKILL LEVEL: Recommended for ages 8+ and for 3-6 Players. The more players you can recruit to the dungeon the more fun you will have in this epic adventure. Great Family, Party, Strategy Game. Looking to introduce someone into gaming or are a casual gamer yourself. Dungeon Derby is easy to learn and a ton of fun
COMPONENTS: Includes 6 Champion miniatures, 70 treasure cards, 30 quest cards, 32 encounter tokens, 150 money chips, reinforced playing board, and more!
What Our Customers Are Saying
Fast, engaging fun
This game captures the flavor of a fantasy dungeon in a race format that is fun, fast, and engaging for all players. We found it a perfect family game, particularly as six can play at a time--and there are usually six of us when the family gets together--and the rules are simple and quickly learned. There's lots of player interaction which generates lots of laughs (and groans). You can be behind and suddenly find yourself winning, and vice versa. The game is short enough that you can play several times in a single evening, giving everyone a chance to win. The game is particularly pleasing with the excellent miniatures, so I recommend paying the extra $10 and getting the Deluxe Version. But either way, this is a game that well-deserves a place on the family gaming shelf.
Makes a great gift for groups
We have been having a blast playing this game. Once you know the rules, you breeze through rounds and try to outplay your opponents. You could even play teams cooperative or competitive if you like. Or just individual. The more players, the more fun. I am going to try and incorporate this game into some of my dungeon crawls as an added way to increase party funds. maybe have the players team and the DM run the ones not selected (trained) to also cost a party. Sorry, just playing with some ideas in my head to add this game into others.
Kept Me on My Toes
My family is very competitive and when we got this for Christmas, we just had to play it. The instructions were a little confusing at parts, but when we got past it the game was super easy. Very fun for the whole family, and very stressful. Would recommend to anyone who likes suspense and competition.
Novel Game Delights
Played this with some old friends, and made new friends as well. Excellent game to play, fast and furious, but fun for any age. You can be competitive, cooperative, and mischievous all at the same time, I would recommend this novel game to anyone.
I love it!
This is a fun game! Great for game night. A must have.
Questions?
Why are you running this promotion?
How can I use my coupon on Amazon?
Does this include free shipping?
What Are You Waiting For?