Say GoodBye to Dry, Hard Foot-Skin & Hello to Baby Smooth Feet!
Dr Kimoto Original Foot Peel Formula | Home Spa Feet Treatment | 2 Large Unisex Pairs | Includes Foot Care E-book | Say Goodbye To Dry, Hard Foot Skin & Hello To Baby Smooth Feet!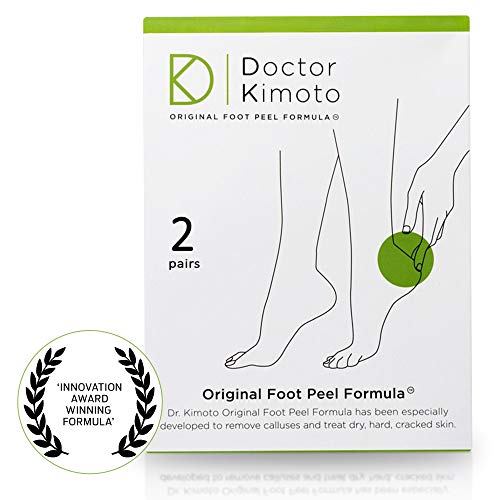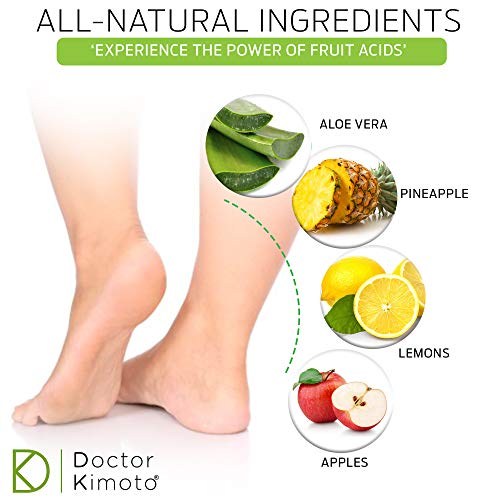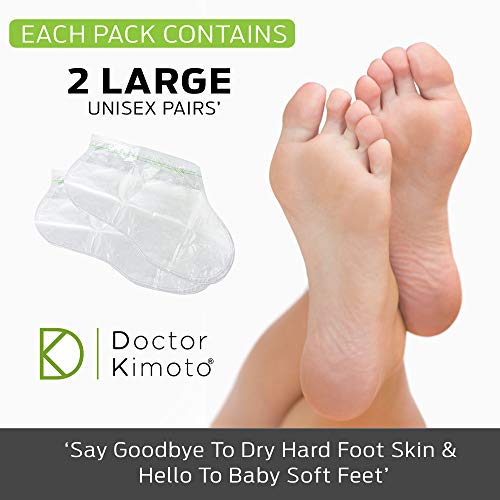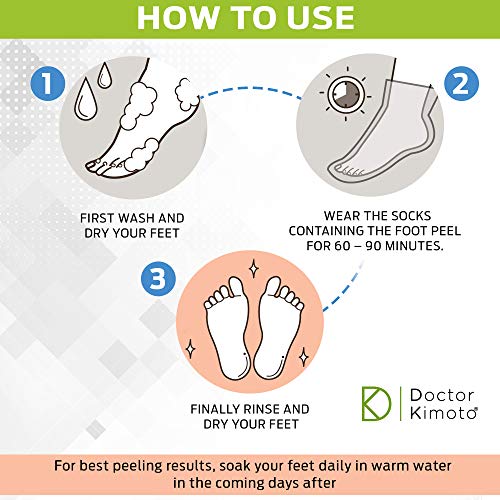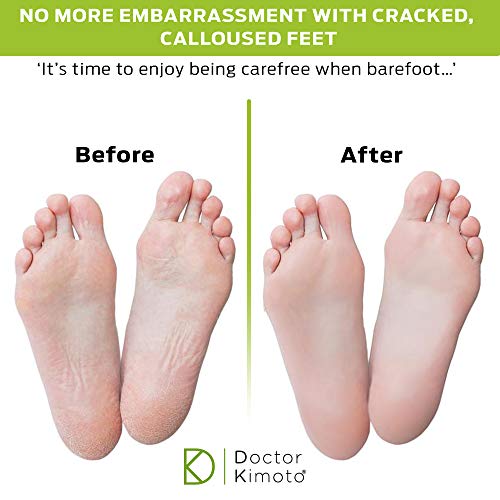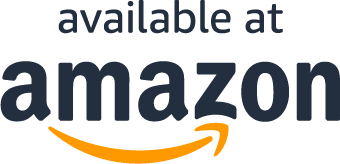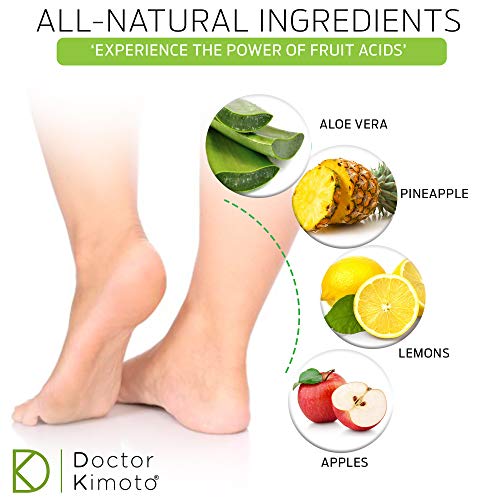 About the product
ENRICHED WITH FRUIT ACIDS and moisturising ingredients to get rid of dry, hard, skin and give you baby-like smooth, soft feet.
INDUSTRY LEADING, CLINICALLY PROVEN FORMULA - which uses safe and effective ingredients that won't burn or irritate your skin.
LARGE UNISEX FOOT-SOCKS suitable for both men and women. Each box contains TWO pairs of large socks which will fit all feet sized up to 36cm.
EASY TO USE - Just use as per the instructions, sit back, relax and let the foot peel do its work
SATISFACTION GUARANTEED - our product has been rigorously tried and tested
What Our Customers Are Saying
...wait for it..wait for it...BAMN!!
My feet were pretty bad, white and scaled etc., watched videos about similar products, thought this was just a gimmick as I waited the suggested 3 days and thougt that maybe I didn't wear the plastic socks long enough..about a week had passed when my skin started to peel away in great big thick chunks grossing out my partner. Skin has been peeling daily and after each bath, it's so weird to feel the floor if I walk barefoot. It sounds weird to say, but to feel the earth beneath my feet remind me of when I was a kid, very hyper sensitive but in a good way.Bought these again! I tried other brands but not as good as these ... Be patient as it takes about a week, then BAMN! Your soles split apart and callous' fall right off (see pic)
Unbelievable!!!!! A must for dry cracked skin!
I have tried everything for my feet but nothing worked at all. This is somethin else!! It's unbelievable how the dead skin just peels away. You can see how dry my skin is compared to the lovely new skin underneath. It peeled away like a snake. My heels were ao thick I considerd having a wheel put in so I could have my very own heelies. I couldn't take a pic sorry, I havnt shown anyone in 10 years but you can see by the pics of my toe how my feet just shed. (Ignore the bad nail polish job) if you have dry cracked feet don't be fooled into thinking these are just your average sock moisturisers as these are absolutely not, they are unreal. Can't praise them enough!
Hard skin remover for feet
Wow !! Does exactly what it says ,totally removes hard skin! Boy when it starts peeling it's a gross type of niceness ! Need to hide your feet whilst it's working though ! Would deffo buy again
Keep em peeled
Me and my husband both used this , the bags fit his size 11 feet . His feet started peeling after 3 days and mine 3 days later .
There were actual feet under the callous!
This stuff really works! I've always been sceptical of these kinds of treatments but this stuff is amazing.The instructions recommend to soak your feet for 10 mins a day, I must admit I generally soaked them for about half an hour every day & it really did help. After a couple of days, reams of skin just fell off or were made loose enough to peel off. Incredibly satisfying!If your feet were as bad as mine (my SO called them hooves, if that gives you an idea...) you're probably going to still want to do some filing afterwards, but even so, they improved my feet immeasurably. My feet are now manageable and I can actually wear open toed shoes without feeling ashamed.Overall I'm incredibly happy & would recommend to anyone suffering with dry, calloused feet.
Questions?
Why are you running this promotion?
How can I use my coupon on Amazon?
Does this include free shipping?
What Are You Waiting For?