20% OFF THIS WEEK ONLY
DMoose Fitness Hanging Ab Straps
For Abdominal Muscle Building and Core Strength Training
Adjustable Arm Support for Ab Workouts
Padded Gym Equipment for Men and Women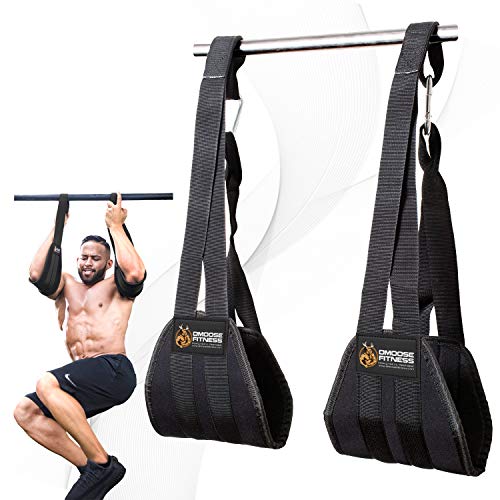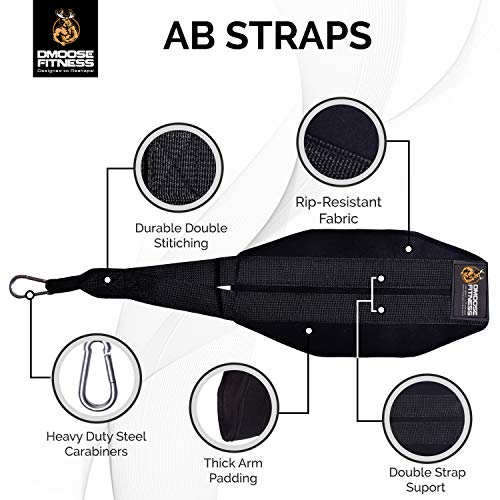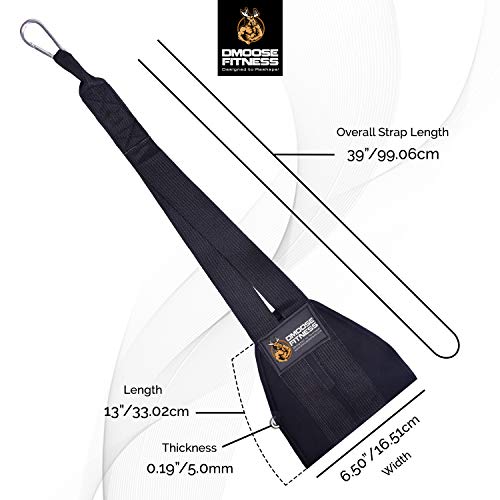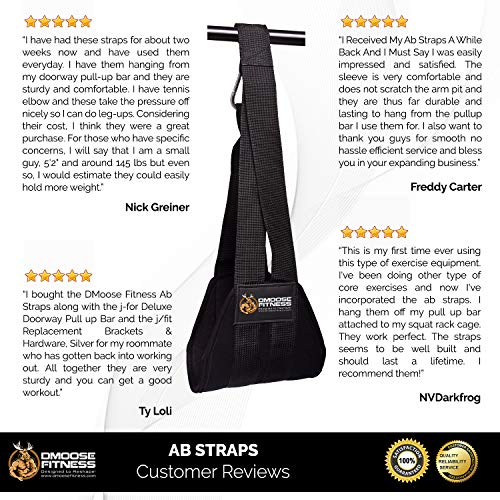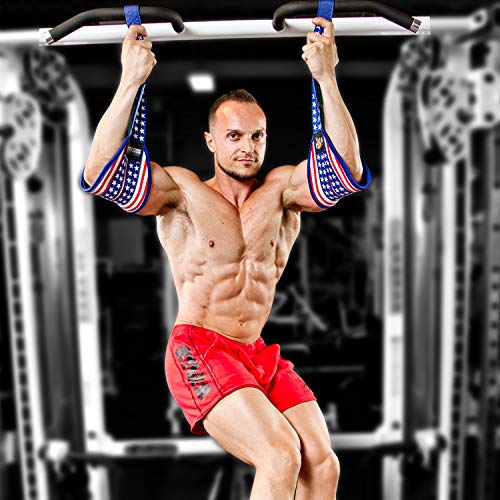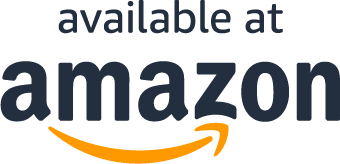 About the product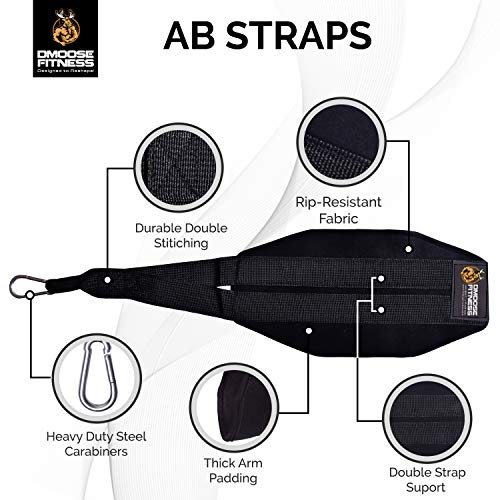 TARGET CORE MUSCLE GROUPS: The ab hanging straps help you tone, strengthen, and shred your core abdominal muscles to create a leaner, stronger, sexier you with hanging leg raises, leg lifts, vertical crunches, and more.
MULTIPURPOSE HOME AND GYM USE: Create an intense workout almost anywhere with ab arm straps compatible with standard door pull up bars, chin up bars, or multi gym systems, so you can stay consistent with workouts.
STRONG, COMFORTABLE, AND ADJUSTABLE: These DMoose ab hanger straps are able to support your weight with improved stability thanks to extra wide straps, thicker edge to edge elbow padding, rip resistant nylon, and steel carabiners.
EXCITING COLOR OPTIONS: Men and women can match their gym equipment or personal workout gear with 7 great colors to fit their style including black, blue, grey, black and yellow, red and black, American pride, or red and blue.
GENUINE LIFETIME GUARANTEE: Here at DMoose we believe in creating durable, long lasting fitness products that support every rep, workout, and goal, which is why every product is backed by a full refund or replacement guarantee.
What Our Customers Are Saying
My Gym members love these straps and I love the splash of color ...
My Gym members love these straps and I love the splash of color and attitude. I had a 278 lb client on these so I know they are strong.
Questions?
Why are you running this promotion?
How can I use my coupon on Amazon?
Does this include free shipping?
What Are You Waiting For?