Limited Time Spring Launch Exclusive Offer!
The #1 NEW RELEASE ON AMAZON in "Small Animal Leashes"! GET IT NOW
AT AN EXCLUSIVE DISCOUNT
Before Coupons Run Out!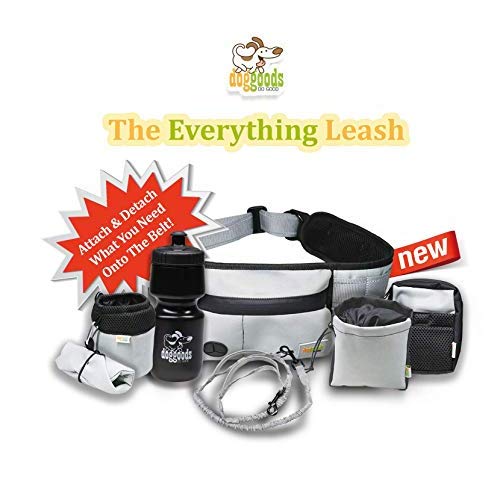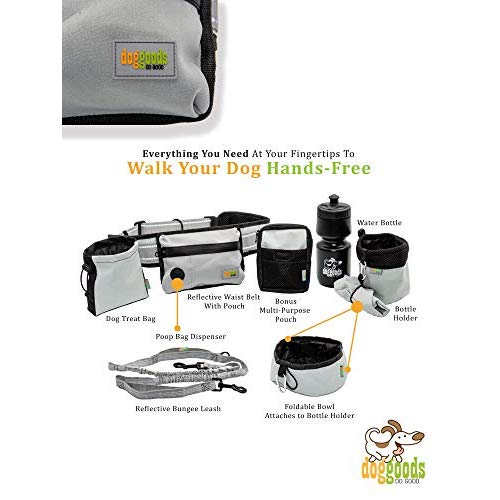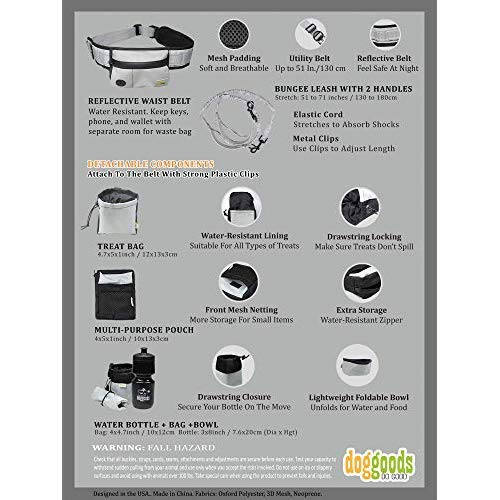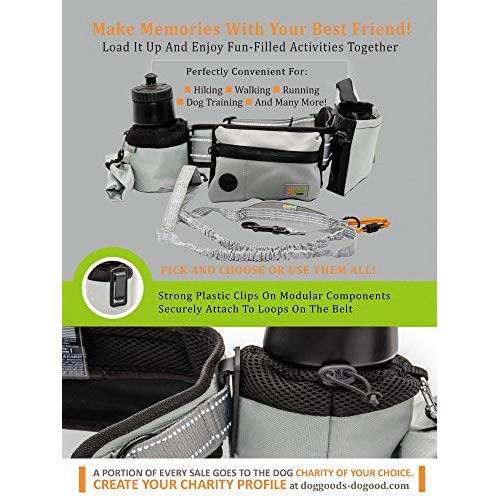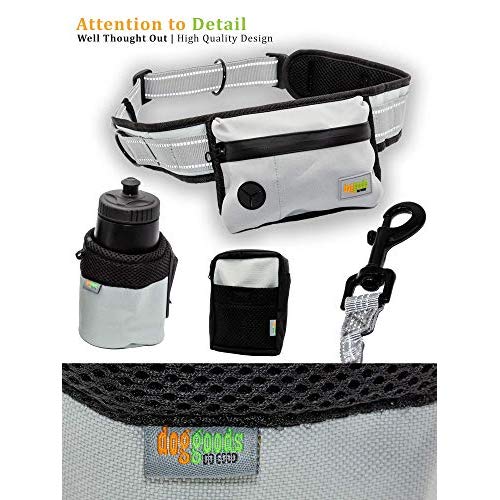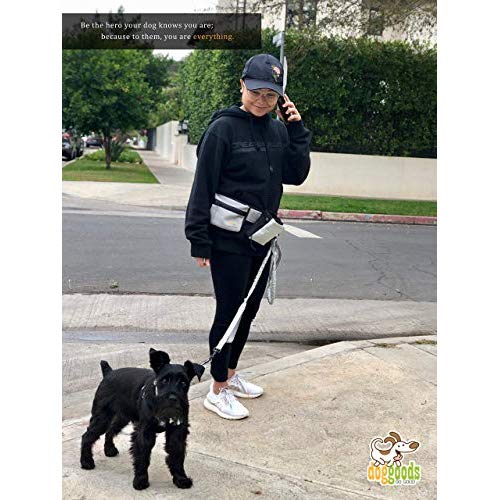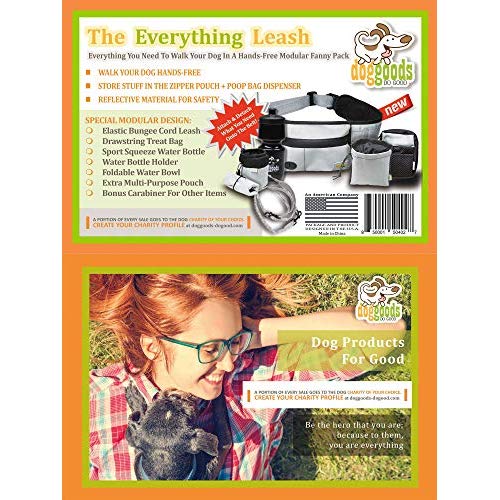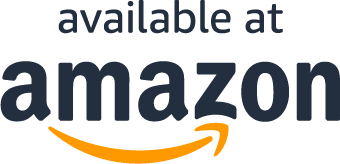 The #1 New Release on Amazon
in "Small Animal Leashes"
Everything You Need To Walk your Dog Hands-Free In A Modular Fanny Pack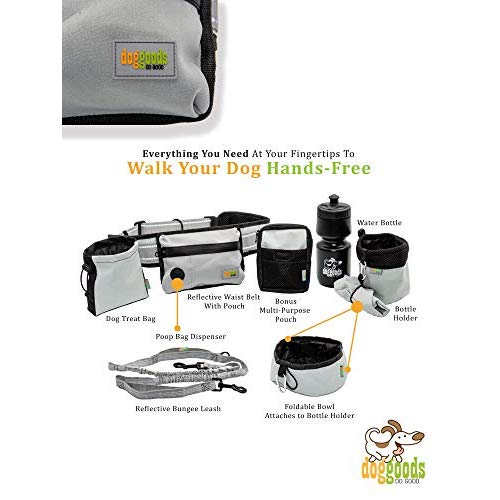 🐕 DOG FANNY PACK = DOG WALKING KIT + DOG HIKING KIT = EVERYTHING YOU NEED TO WALK YOUR DOG: A Reflective Belt Bag / Fanny Pack / Running Waist Belt Bag With ALL THE DOG ACCESSORIES You Can Imagine! A Perfect MOLLE Dog Hiking Gear And Dog Walking Gear! The Ultimate MOLLE Gear for Dogs, MOLLE Pouch, MOLLE Attachments for Dogs.


🐶 DOG TRAINING BELT + HANDS FREE DOG LEASH + PICK AND CHOOSE THE DOG ACCESSORIES YOU NEED: This MODULAR Hands Free Dog Leash Includes: 1) A DOG TREAT POUCH To Store Dog Training Treats , 2) A POOP BAG HOLDER For Dog Poop Bags, 3) A Collapsible Dog Bowl, 4) A Sport Water Bottle And Holder, And 5) A Bonus Multi-Purpose Bag For Your Phone, Keys Or Other Personal Items.


🐩 ELASTIC BUNGEE DOG LEASH (Combined With The Optional 2 Dog Leash / Dog Coupler Sold Separately): Feel Safe with the Reflective Shock Absorbing Dog Walking Leash. The Retractable Dog Leash Has Two Handles And Strong Clips That Reduce The Risk Of Falling Or Whiplash In Case Of Sudden Pulling Form Your Puppy. May Be Used As Training Leash And May Be Attached To Any Of The 2 Sliding O-rings On Either Side Of The Belt.


🐕 DOG TREAT POUCH + DOG POOP BAG HOLDER = PERFECT FOR THE RESPONSIBLE DOG OWNER: The Waist Bag Has A Dog Poop Bag Holder To Store Doggie Bags for Poop. Dog Poop Bag Not Included. Take Dog Training Treats (or Any Dog Treats) With You Outdoors With The Convenient Dog Treat Pouch! Great For Potty Training And Dog Training!


🐶 DOG WATER DISPENSER + COLLAPSIBLE DOG WATER BOWL + FOOD BOWL: NOURISH YOUR DOG + LOVE YOUR DOG: The Foldable Dog Bowl And Water Sport Bottle Holder Ensure That Your Pooch is Nourished As You Go On Fun-Filled Adventure Days
What Our Customers Are Saying
You Must Get This Leash

This leash is a great! A friend recommended it to me and I love it. It's comfortable for the wearer and the pup. Good extension so my pup can smell around during our walks. There's a perfect size case for my phone and good size pouch for the poop bags with a nifty hole to poke the bags through. The loops on the leash are convenient if you need to pull your pup close in a hurry. I bought two so get yours too!
I love using The Everything Leash!!!
I love it! Buy it and make more fun memories with your beloved pooch
Questions?
Why are you running this promotion?
How can I use my coupon on Amazon?
Does this include free shipping?
What Are You Waiting For?