An Exclusive Offer For You
Daisy Elliott Luxury Memory Foam Dog Bed (Medium Slate Grey (91x71cm))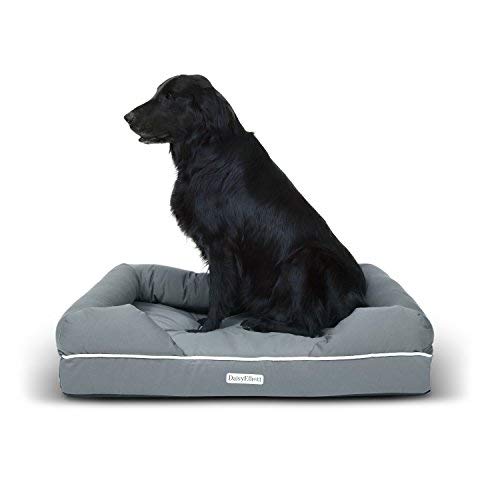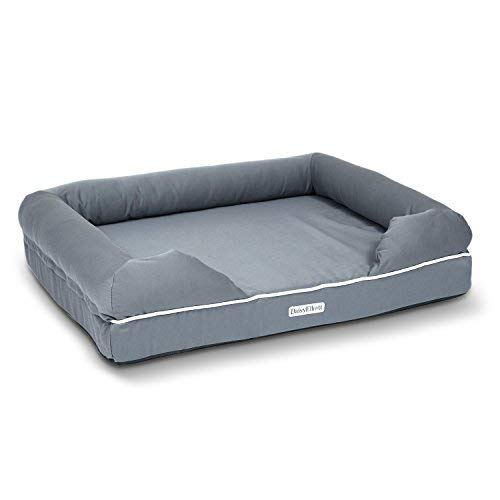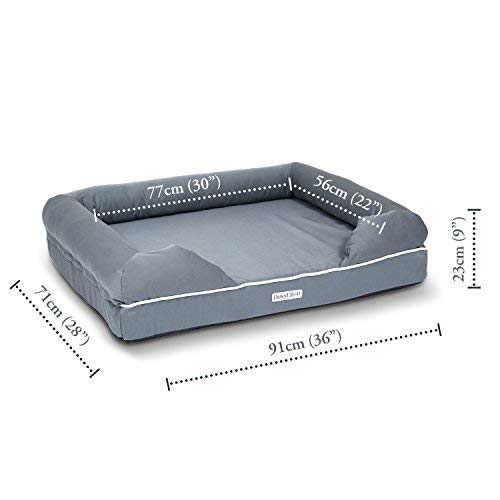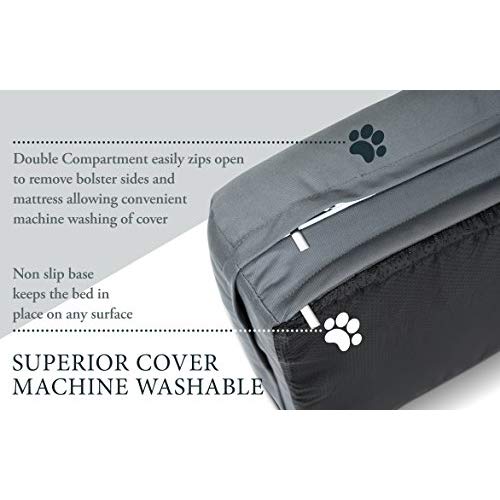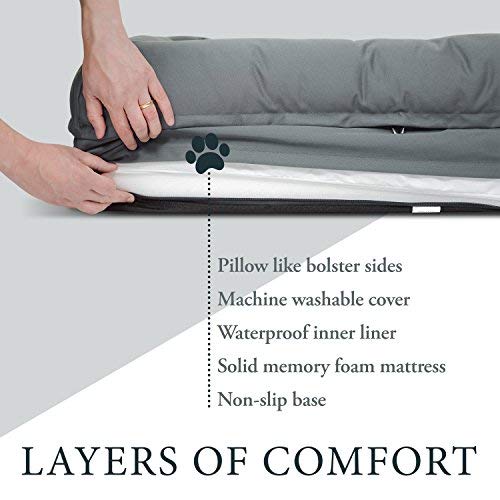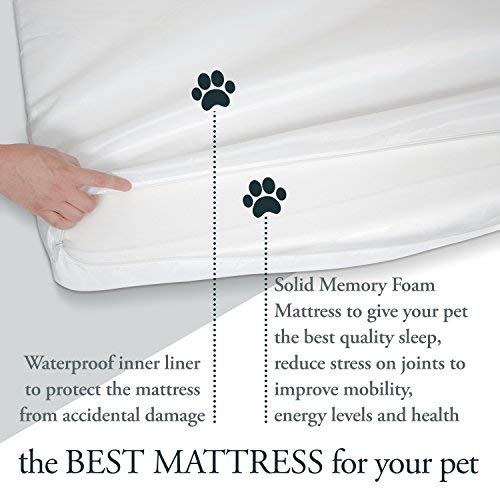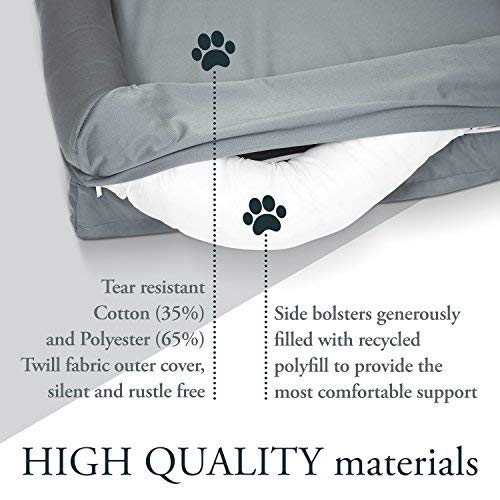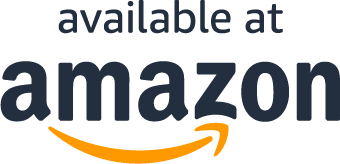 About the product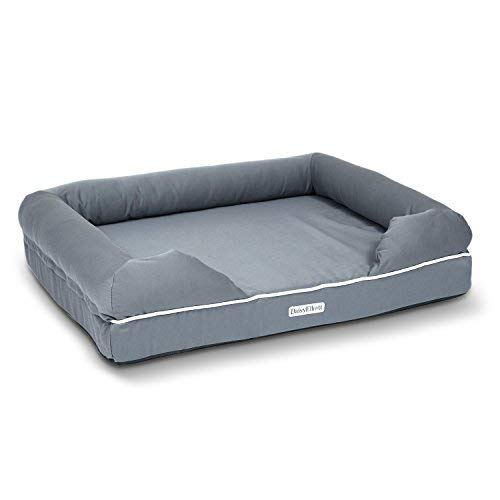 COMFORT - The Daisy Elliott dog bed is designed to give your pet the same level of comfort available in top quality beds made for people. Why should your dog deserve less than the very best? Suitable for X size dogs the bed measures 91cm x 71cm by 23cm high (to top of bolsters). Also available in sizes small, large and extra large.
MATERIALS - Only the very best materials are used in your dog's new bed. Water and tear resistant machine washable outer cover, waterproof inner liner and memory foam mattress. See infographic pictures for more details
MATTRESS - 10cm deep solid memory foam mattress conforms to the the shape and contours of your dog providing the most supportive and comfortable surface for rest and sleep. Puts lower quality beds in the shade, why compromise?
HEALTH - Such is the level of comfort that your pet will sleep more deeply and wake with more energy, better mood, relief from pain and removed stress on joints. Your dog will thank you for improving their quality of life.
SLEEP GUARANTEED - When investing in such a high quality bed you can rest easy knowing that the product is covered by a full 12 month guarantee in addition to our "Sleep Guarantee", if your pet doesn't love their new bed after 30 days then we will collect it and issue a full refund.
Other sizes available:
SMALL
LARGE
EXTRA-LARGE
This coupon will also give 80% OFF all our other Dog Beds
What Our Customers Are Saying
Luxury Dog Bed!
A new luxury dog bed for our little princess. Very happy with this product. It appears to be extremely high quality. The dog loves it too!
Excellent and super comfy
Excellent quality and a great buy! I've bought this for my restaurant and all the doggy visitors absolutely love it.
Questions?
Why are you running this promotion?
How can I use my coupon on Amazon?
Does this include free shipping?
What Are You Waiting For?