An Exclusive Offer For You
Cute Nutrition White Chocolate and Raspberry Shake for Weight Loss Control Diet Drink for Women Low Calorie Low Fat 500g tub with Pink 700ml Shaker and 7X White Chocolate Bars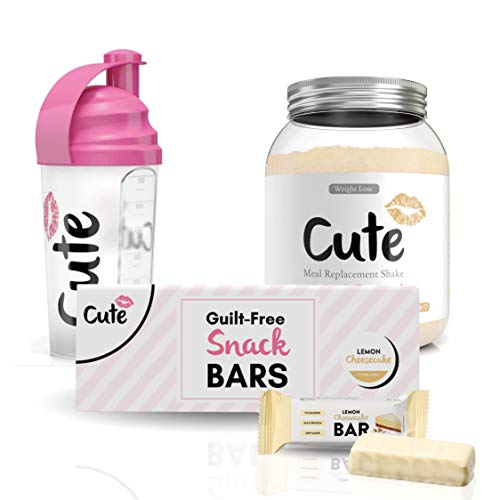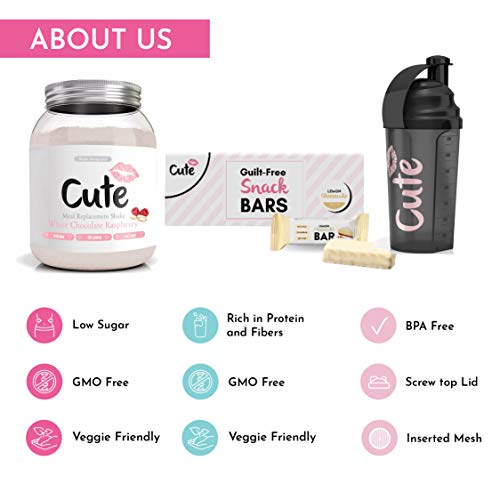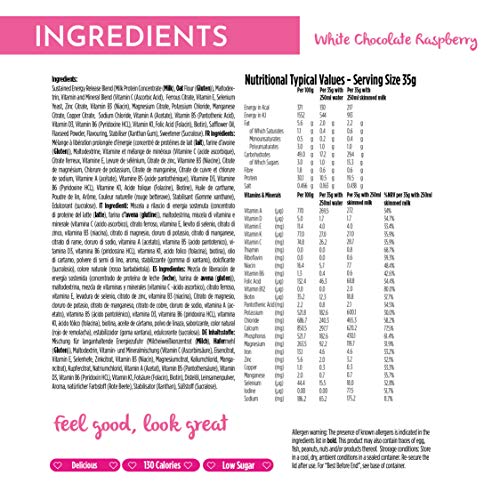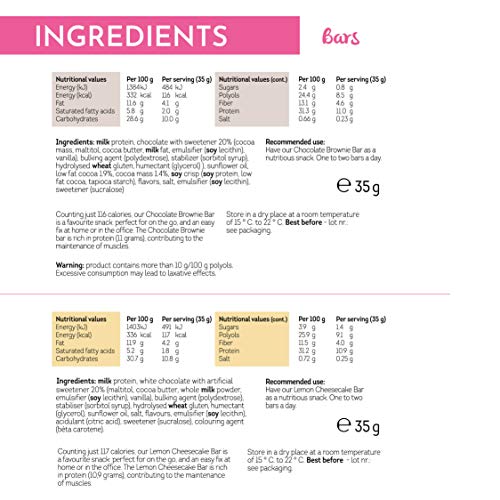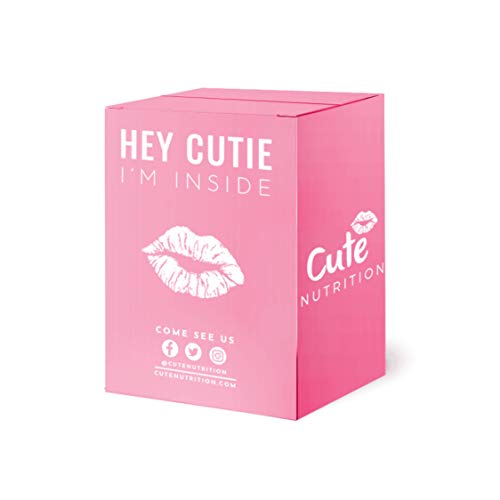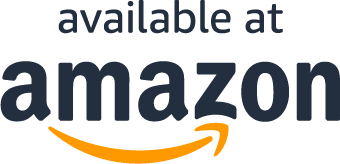 About the product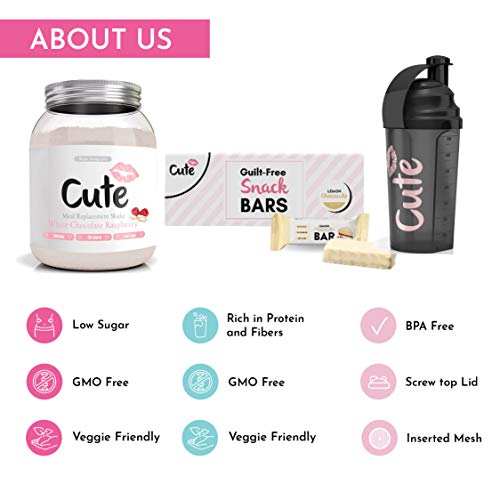 LETS SAVE YOU SOME PENNIES At Cute we know that you don't want to spend lots of money on weight loss aids! By buying this wonderful bundle you're saving yourself some extra pennies as it's cheaper than buying all these products individually! YAY!
SUPPORT YOUR WEIGHT LOSS AND BOOST YOUR CONFIDENCE Support your weight loss by substituting one to two meals per day with our delicious easy to make shakes! Designed by women, for women, to aid you on your fitness journey. Cute Nutrition is all about making you feel confident. We like to think Strong, Not Skinny!
HEALTHY SNACK BARS? YES PLEASE Our NEW Lemon Cheesecake guilt free snack bars are a low calorie alternative to your usual naughty sweet treat! These delicious little bar are perfect for on the go snacking, after a workout or as an afternoon treat!
STAY CUTE AT HOME, AT THE GYM OR ON THE GO By using our Cute shaker, getting your essential nutrients while on the go has never been easier- both during the day and after a workout. With a sleek design and our iconic pink logo, our clear Cute Nutrition shaker is designed to be both practical and stylish.
VEGGIE FRIENDLY AND MADE IN THE UK Our shakes are veggie friendly to make sure we cater for your dietary needs! We also source our shakes from a family run supplier to make sure we support small businesses, right here in the UK!
What Our Customers Are Saying
Great taste, makes you feel full
Comes with a protein bar package (i think 8 or 6 ). The protein bar taste good and they don't even have much sugar!! Feels great eating them.The replacement meal bottle is big, I have mixed it with milk in the shaker it comes with. The taste is good and will fill you even more than normal food does. You won't be hungry until a few hours later.The shaker seems sturdy, does not leak.
Great shake
This meal replacement product came very quickly. It's all very straightforward and easy to use. Packaging is professional. I have been using it for 2 weeks now and can see some great results.
Keeps me full
I use this for lunch. The shake tastes good and can keep me full. The servings only lasts about two weeks when the capsules are supposed to last about a month, which is quite strange since they're in a bundle. But I think I will try out other flavors when I finish this one.
great product for great price
Whole set come in a very nice and stylish box.You can see that company taking care of details.Milkshake tastes great, i couldnt believe that something healthy can taste that good.Shaker quality is great.CLA capsules are great fat burner.Highly recommended.
Good little bundle
This bundle includes the shaker, the bars, and the powder. The shaker feels sturdy and will be replacing my old MyProtein shaker. The bars taste delicious and are guilt-free. The protein also tastes great. I've changed brands every time as I could never find a chocolate flavour which is actually a nice taste, but I think I'll stick with this one.
Loving the taste!
I can't believe chocolate could help you loosing weight. I'm having this shake instead of my dinner, before going to bed. It keeps me full until the next morning and it's helping me not gain weight during the Xmas period.
What Are You Waiting For?