An Exclusive Offer For You
CopperGel Ice With 100 mg Pure Hemp Oil, Rapid Relief, Cold Therapy, Long Lasting, Arthritis, Back, Knee, Hands, Neck, Feet, Muscle Soreness, Inflammation, Joints, Experience the Benefits of Copper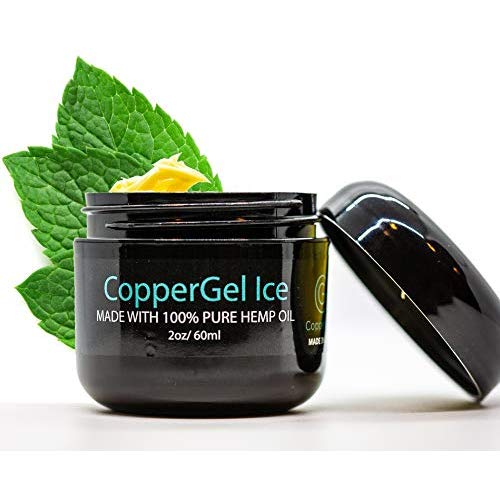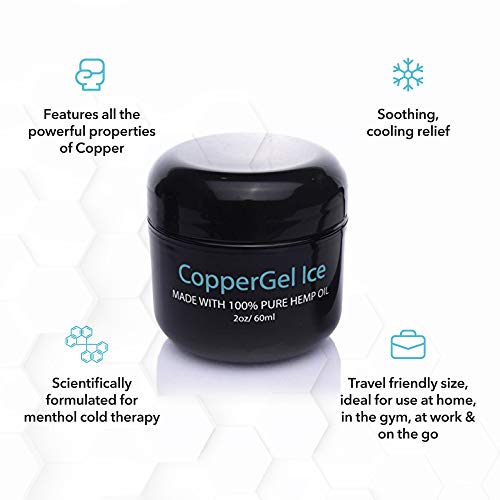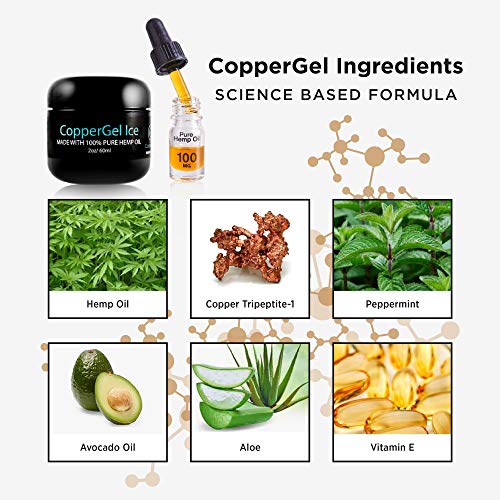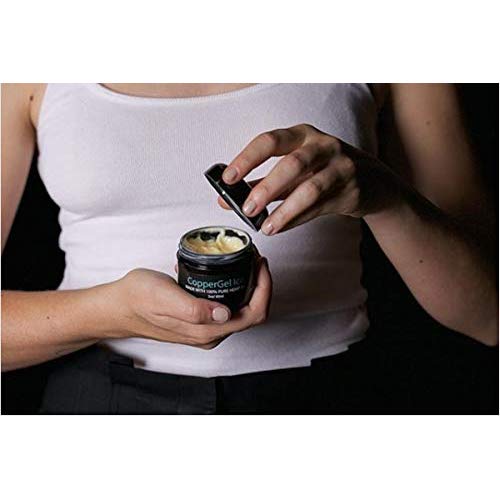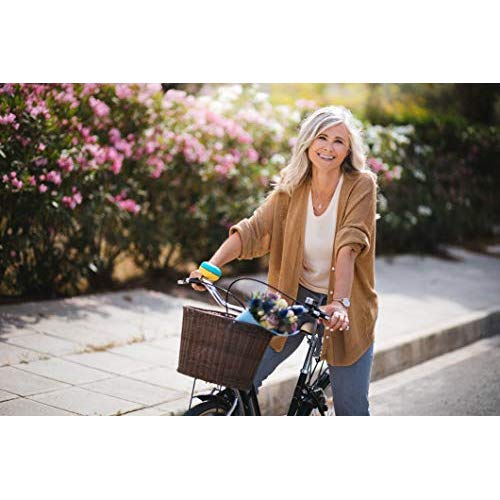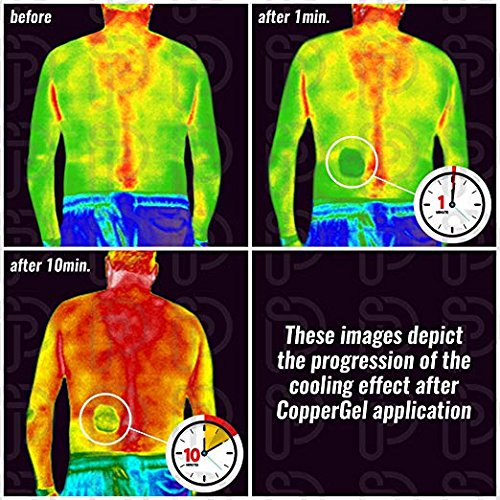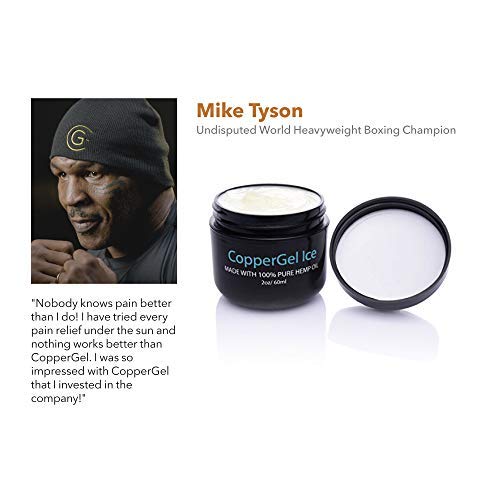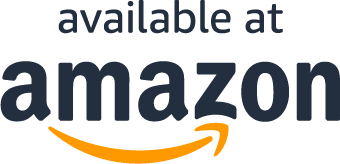 About the product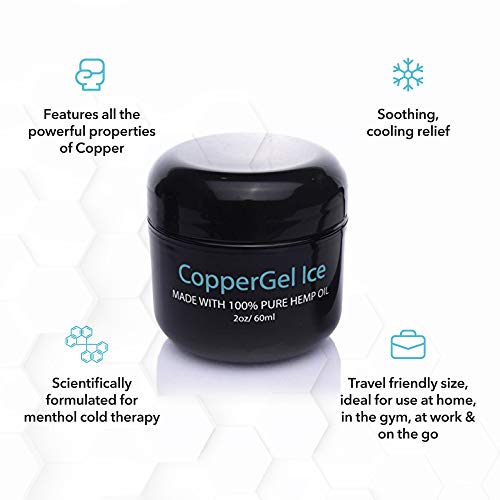 KNOCKOUT THE PAIN - CopperGel Ice features all the powerful properties of Copper with the added benefit of 100 mg of Pure Hemp Oil. It is scientifically formulated with Menthol for cold therapy, rapid, warming relief
EXPERIENCE THE BENEFITS OF COPPER: Copper has natural antioxidant and anti-inflammatory properties that have been used for centuries for healing. CopperGel is an FDA-registered, over-the-counter (OTC) medicine. Whether you're a world-class athlete or weekend warrior, you can trust CopperGel for proven, pill-free relief. Use at home, in the gym, at work and on the go. Hemp Oil has been well researched for a number of aliments and is non-addictive. (Does not include tincture)
MIKE TYSON: Undisputed World Heavyweight Boxing Champion "Nobody knows pain better than I do! I have tried every pain relief under the sun and nothing works better than CopperGel. I was so impressed with CopperGel that I invested in the company!"
COPPER: Copper's antioxidant and anti-inflammatory properties have been used for centuries for relief and overall well-being.
COLD THERAPY: Contains Menthol for cold therapy (Cryotherapy) offering rapid relief and cooling effect. Apply CopperGel Ice 3-4 times daily over entire area surrounding affected area. Massage for 90 seconds or until entirely absorbed into skin. Penetrates deep into the skin for long-lasting, targeted relief. Size: 2 fl.oz (57 g). Warning: Stop usage if you experience a rash or irritation to the skin. Do not apply to open wounds or use with a heating pad. Wash hands thoroughly after use.
What Our Customers Are Saying
Buy it now if you are in pain
I'm an 82 year old with osteoarthritis and on various prescription medications. Still, the pain in my left knee is almost unbearable at times. CopperGel gives me relief where all else has failed. Also, my 62 year old son is too disabled to work because of carpal tunnel and other damages to his hands. CppperGel has helped relieve the pain prescription drugs can't help. A wonderful product I would recommend to everyone who is in pain. Thank you
I'm running 4-5 miles again post meniscus surgery
This product has helped me run again! I had meniscus surgery in december and had t been able to run more than two miles. I run this on before and after i run and I really don't have much pain or soreness anymore. Running 4-5 miles again 3-4 times a week.
Chronic Neck Issues
I suffer from diminished mobility in my neck as well as stiffness and pain. CopperGel Ice does an amazing job of relieving all of my symptoms and its fast acting!!!
This product really works!
The CopperGel Ice is great! I bought this for my husband who has arthritis in hands, back and feet. It has taken his pain away! It lasts all day once he applies in the morning. We will always have this product in our home. I want to thank the seller for making something that really works! Bless you. Tina
It works well.
I purchased the gel for my husband to soothe his aching shoulders and feet at night after working all day on our kitchen remodel. He has rheumatoid arthritis, so he really hurts. I used to give him shoulder/foot massages with just lotion, but he says the gel makes a difference with managing the pain the next day. It is concentrated and has a pleasing, mild scent. I will purchase more in the future, but I would like to find out whether it comes in a larger size. I would recommend this product.
Fantastic product
I have to admit I was skeptical when buying this, but with a money back guarantee, I thought why not. At first I used it on myself and I noticed the difference right away. I have been a massage therapist for almost 19 years and I own my own spa. I decided to start using it on a few of my clients to get their feedback. Everyone loves it. I will definitely buy more of this.
Questions?
Why are you running this promotion?
How can I use my coupon on Amazon?
Does this include free shipping?
What Are You Waiting For?