SHOE CLEANING WIPES 👟
CleanKicks Shoe Cleaner Wipes - Removes Scuffs and Dirt Buildup - (30 Count)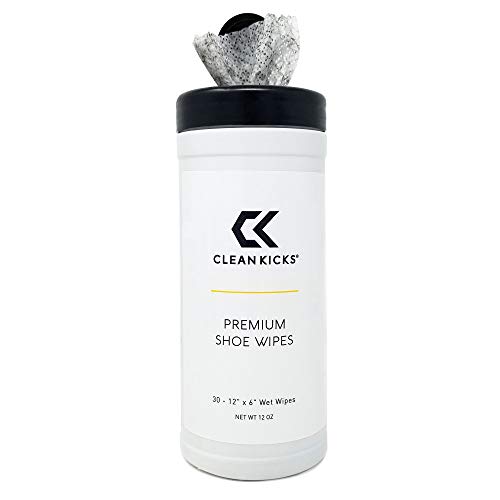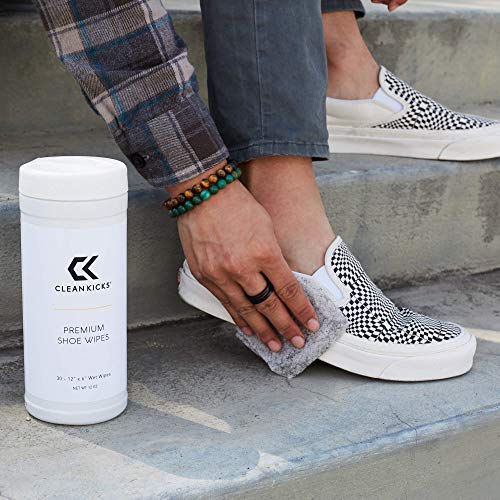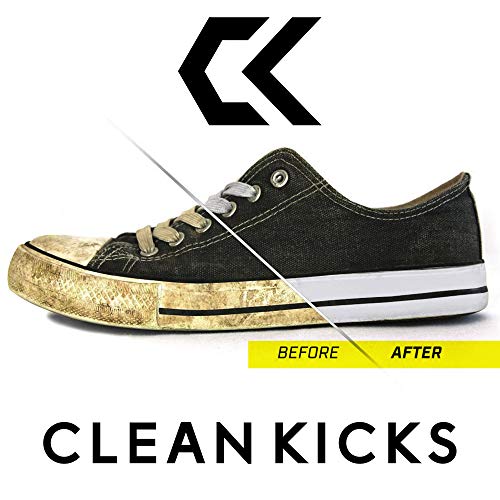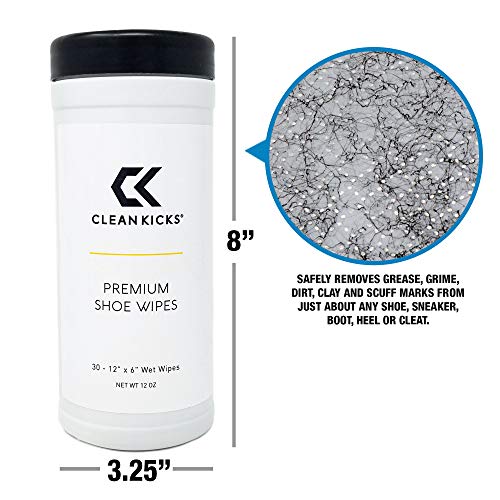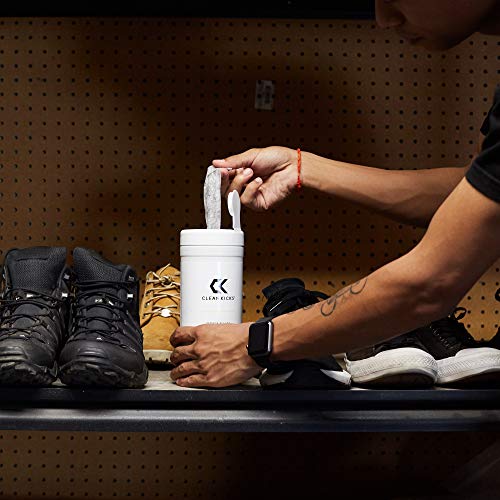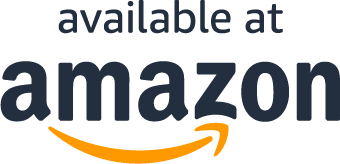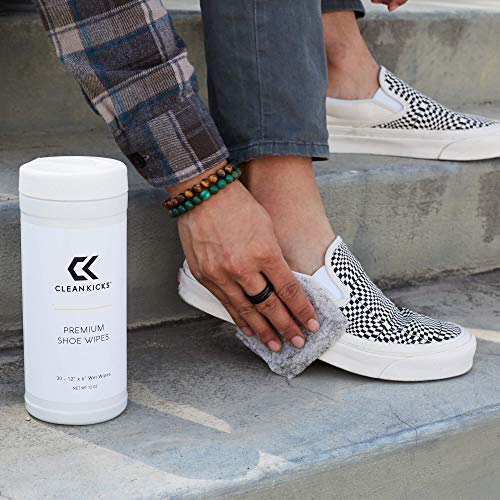 About the product
DUAL TEXTURED WIPE - Remover of dirt & grime, this wipe scrubs it all away to keep shoes refreshed.
PREMIUM CLEANING SOLUTION - Designed to breakdown every day shoe buildup no matter the situation.
SKIN SAFE FORMULATION - You will not find any harmful chemicals as we are 100% skin safe.
WILL IT WORK ON MY SHOES? - Suede, Leather, Nubuck, Rubber, Shoes, Sneakers, Boots, Heels, Cleats.
100% MONEY BACK GUARANTEE - If you are not satisfied for any reason, simply return within 30 days.
What Our Customers Are Saying
Fresh and clean clean
I collect shoes. It's a habit I should have never started lol. I ordered the clean kicks wipes and started by cleaning 13 pair. They all turned out amazing. Minus the limited edition peanut Van's. I left them in the picture to show that the cleaner didn't make a dent. From what I've cleaned thus far I can say that it cleans to perfection on rubber soles, plastic, leather, netting, and vinyl. The Van's soles are clean as can be, but these wipes just don't work at all on cloth. Does that make them any less functional to me? Absolutely not. I can Clorox cloth shoes when needed, but to have a quick cleaner at the ready is great. A little tip I found after I cleaned my first pair was to add about 5 drops of water to a wipe and then rub it in until it begins to sud up. Then use a damp cloth to wipe off any cleaner and residue. Some of the soles were tougher to get to my desired clean and I had to incorporate a toothbrush, but these wipes really do work. It's a great product I'll be buying more of because I have another 120 pair to clean smh. If you like clean shoes. If you collect like me or you just like to look fresh when you leave to go out. Try these things.
Works Well, Shoes Like New
I use these on golf shoes. The wipes have a tacky like feel and they clean grass stains and dirt stains. One Pair I have were white and 4 years old. I almost threw them out because they looked bad with lots of dirt in the creases. I tried liquid soaps but could not get them clean. CleanKicks product do the job. I also use a wet towel rag to clean the loosened stains that release with the Cleankicks. Several comments about my "new golf shoes" sold me. I have used the product on my wife's and my running shoes with excellent results.
E-Z Clean - Makes Tennis Shoes Like New!
I really liked the clean kicks shoe wipes. I tried them on several different types of shoes and they worked well on each one. Using the textured side definitely helped with removing marks on tennis shoes. After comparing the newly cleaned shoe to the dirty one, it was pretty amazing to have been accomplished with just a wipe--no undue pressure required. The convenience of having them in a canister will definitely be helpful to throw in a gym bag or have after a hike. I would definitely buy them again.
These are the greatest and most convenient shoe cleaning wipes available
They have a bit of an Abrasive-ness to them but I like this because it helps get grime off my sneakers. This is not for major stains, you'll need some more serious cleaning kits for that, but for daily cleaning, after wearing your shoes out these do a great job. I have a few shoe cleaners (Some really good kits) and the kits are pretty expensive, so this is a great and easy way to keep them clean in between the big cleanings. Also as a tip, make sure you grab a clean paper towel, towel, or napkin when you're cleaning your shoes with these wipes, as they do leave behind residue that needs to be wiped off. Either way I have about 20ish pairs of shoes, and these keep all my daily wear shoes spotless, and it takes less than 5 minutes to clean a pair with these wipes.
Awesome proudct, highly recommened!
This product was everything I hoped for and more. I was curious to see the difference so I took a before and after picture on my phone and after using Clean Kicks on my first pair of shoes and it really worked! The sols of the shoes were significantly whiter and honestly looked brand new! I highly recommend this product to anyone because it works on all types of shoes! I cleaned my brothers work boots and they also look brand new. I am very satisfied with this brand and will definitely purchase more in the future! I also love how easily you can use the wipes and you only need one wipe for a pair of shoes! I can't wait to recommend this to all of my friends! Thank you Clean Kicks!
Questions?
Why are you running this promotion?
How can I use my coupon on Amazon?
Does this include free shipping?
What Are You Waiting For?