"I have the constant issue of my shirt riding up and I have to keep on fixing it, resulting in the lower part of my shirt being wrinkled. After purchasing this product, I no longer have this issue." - Jimmy H., Amazon Customer
$3.89 Flash Sale - Loop Style Shirt Stays. Tap the Button Below to Get the 70% Off Coupon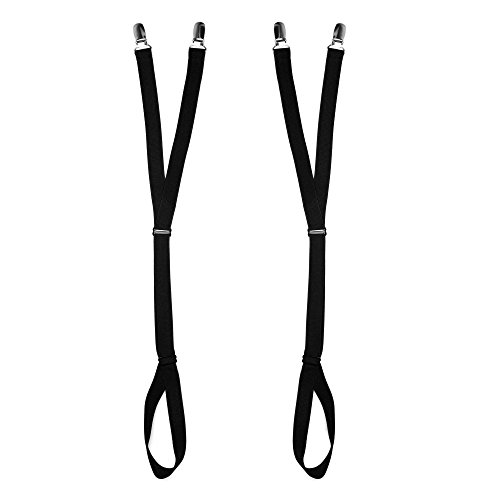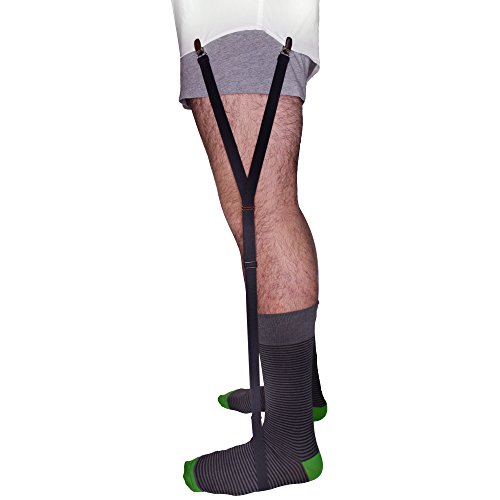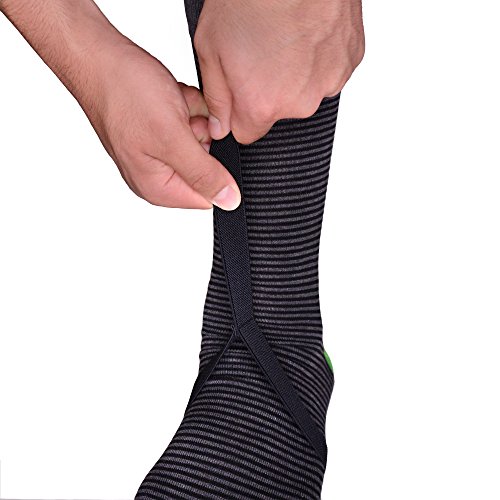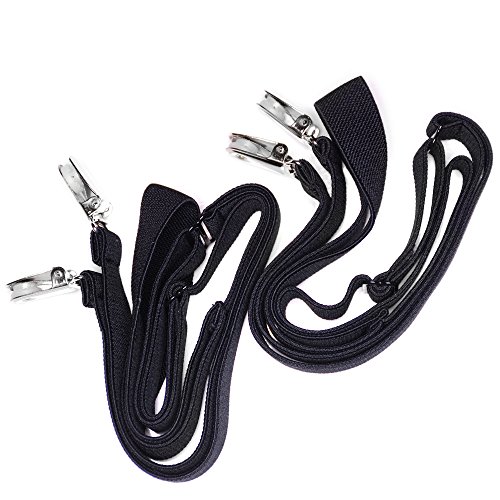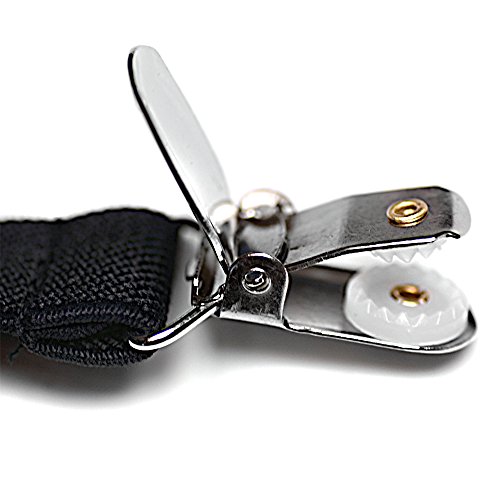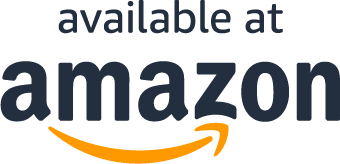 About the Product
STIRRUP (LOOP) STYLE: Comfortable and easy to wear, these shirt stays have a loop that goes under your foot which makes them easy to put on and ensures they won't come undone.

ADJUSTABLE: Accommodates virtually any height with simple adjusting mechanism. These shirt stays (AKA shirt garters, shirt straps, or shirt keepers) work like reverse suspenders for your shirt.
LOOK SHARP: Keeps your shirt tucked in for sharp, crisp, professional appearance.
GREAT FOR MILITARY & POLICE: We appreciate your service and take pride in providing our service men and women with a quality product.
What Our Customers Are Saying
Best choice
So far.... You would think with almost 20 years of law enforcement experience in both the Army and civilian side I would have used shirt stays but it wasn't until recently that I ordered and tried them. Initially, I tried the ones that clip to your socks and the garter style. The ones that clip to the socks all rusted and the garters wouldn't stay in place or couldn't be used with longer tails. The stirrups I purchased through you work great. Thanks so much.
I no longer have this issue...
I'm a pretty skinny person and have a relatively small waist (30 or 31) so whenever I wear a dress shirt, I have the constant issue of my shirt riding up and I have to keep on fixing it, resulting in the lower part of my shirt being wrinkled. After purchasing this product, I no longer have this issue and a nice pleasant surprise that I didn't think of beforehand, was that because it is pulling my shirt down, my shirt also now looks like it fits me like a glove and others have noticed too. As far as comfort and quality of the product, it was a strange feeling at first but after walking around with it on for a few minutes, I almost forgot it was even there. It's also really easy to put on and adjust and the material is good quality so I can definitely see these lasting me for many years to come.
I will recommend product and seller to friends and family.
These work well. I used them with both a tux and dress clothes during a wedding and rehearsal dinner. In both cases it kept my shirt from getting poofy and maintained the nice fitted look despite my out-of-this world dance moves ;) The seller, Market Street Supply, was also extremely responsive and quickly corrected a minor hiccup with my order. They made it right and then some after receiving just one email from me. I highly recommend them.
Fat guy!
As a 280lb 6'1" fat guy I was looking for something to help tuck my shirt in without it popping out Everytime I sit or reach. It's my first day with them on and can tell you they're very comfy and work as they're supposed to. I'll update the post after a month of wear.
Questions?
How can I use my coupon on Amazon?
Why are you running this promotion?
Does this include free shipping?
Hurry, this is a limited time offer! Get Your Coupon Today!