$7.47 Sale - 31" Shoe Horn
Get the 50% Off Coupon Below
Tap the button below to enter your email & get your 18-inch Shoe Horn coupon.
$7.47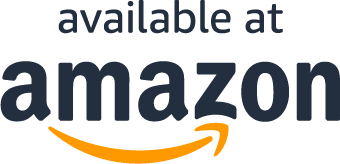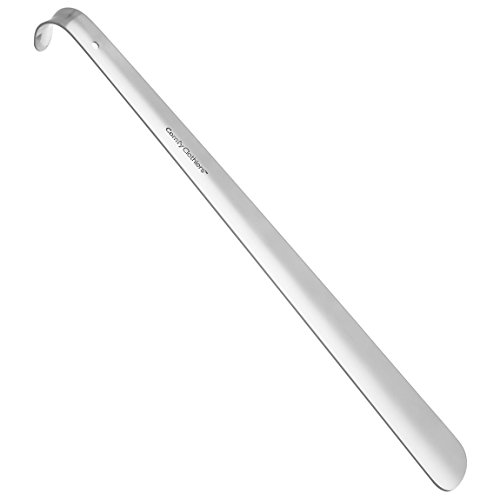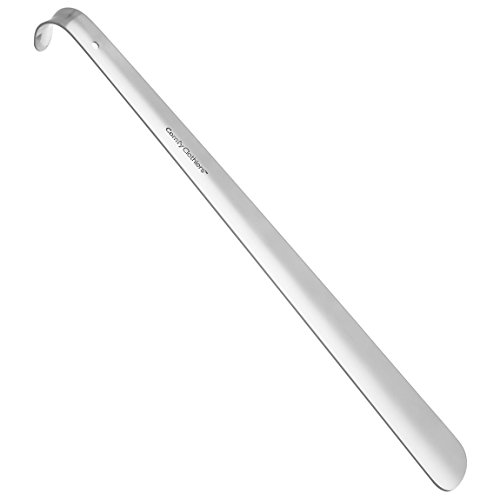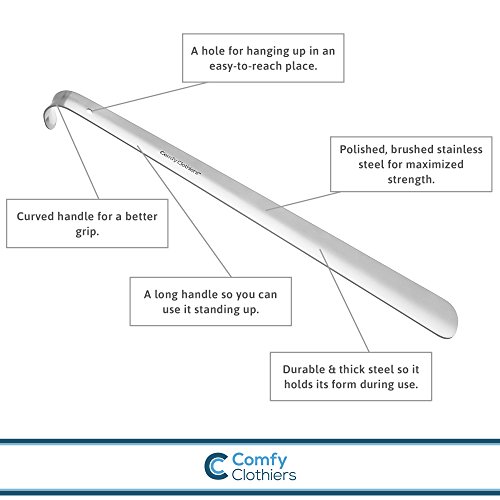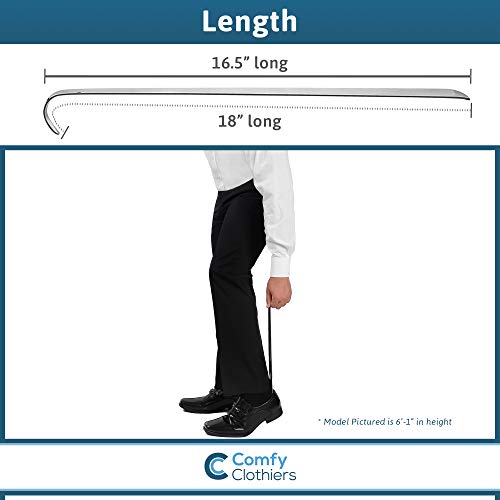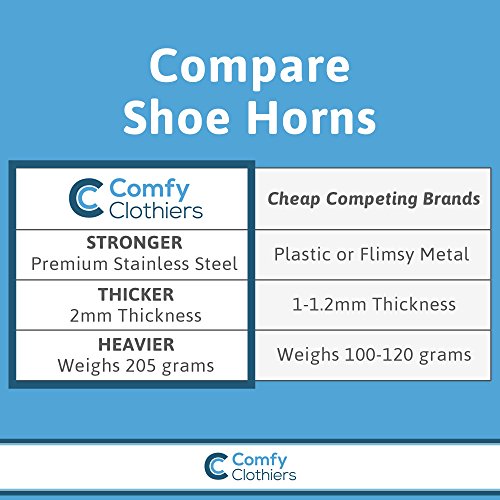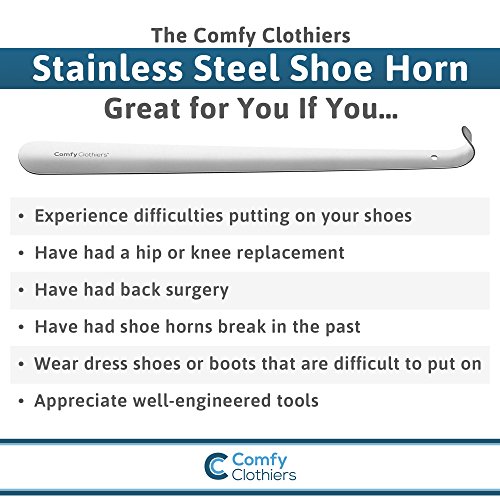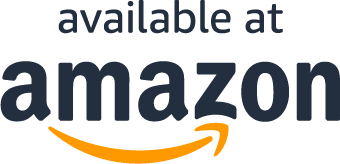 Read More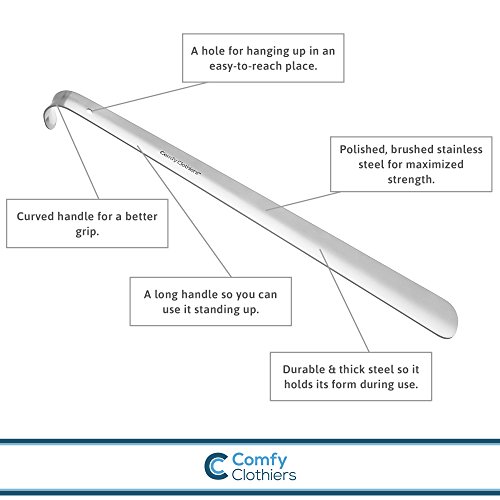 About the Product
Heavy-Duty Design

Easy on Your Back
Stainless Steel Quality
18-inch Shoe Horn
100% Satisfaction Guarantee
* You'll be automatically enrolled as a CC MVP Member so you can get more discounts like this! *
Hurry, time is limited! Get Your Coupon Today!
What Our Customers Are Saying
Great product.
We were looking for a shoe horn for several reasons. 1) Hiking boots purchased for my husband were not very flexible, backside of them would fold down when he tried to get his foot in. Once he got his foot in, the boots fit perfect. 2) Ski boots are always a struggle, someone suggested getting a shoe horn for this reason. 3) My husband was having surgery and would not be able to fully bend down for several weeks. He would need help getting his shoes/boots on. Searched on Amazon and found this. This shoe horn has been amazing for all 3 of the reasons we wanted one. It is very well made and thick. Does not bend, so it is perfect for getting feet into ski boots, and stiff shoes/boots of any kind. If you are older, having surgery, or have any kind of issue that makes it difficult to put your shoes on, this shoe horn has a great length and the solid stiff design prevents it from flexing as you use it. Now my husband can get his feet into his boots without issue, my kids get their feet into their ski boots without complaint, and my husband doesn't have to bend too far to get his shoes on now that he is healing from his abdominal surgery. We are VERY happy with this purchase, and highly recommend this item to anyone looking. Also, this company has been fantastic with communication. I heard from them upon placing my order, upon shipping, and after delivery to see if we were happy with our product. Can't beat that.
Greatest Shoe Horn Ever Made by Humankind!!!
I have to say this is the best Shoe Horn I've ever owned. It is made of heavy-gauge stainless steel and will not break, bend, or shatter as has all the wood and plastic horns I've owned. This one is made to last a lifetime! It is a full 16+ inches long from the curve at top down. The extra length of 2 inches is for the crook at the top, which allows you to hang this on a closet rod. This length allows me to slide into my shoes while standing up without destroying the look and sturdiness of the back of my shoes. Another nice touch is the safe edge to the Shoe Horn. You won't have to worry about scratching yourself or having to be careful. This is actually a precision hand tool for your wardrobe and should be regarded as such. I don't know how I ever did without this quality of Shoe Horn since it truly is the best. It's nice-looking, easy to use, and unbelievably durable: probably the last one you'll ever buy, unless, like me, I plan to give these as gifts and keep one in every bedroom. It's a delight to find a high-quality product at a more-than-reasonable cost, and an inexpensive, different and thoughtful gift to give to whomever you value. Why are you still reading this and not placing your order? Just remember to take them out once your foot is inside!
I'm sure this shoe horn will outlast me.
This shoe horn verifies the old adage, that you get what you pay for. It is actually quite a bargain. In a world where we have become use to: flimsy, thinner, smaller, artificial, faux etc. This product is the real thing. It is crafted like a fine instrument. Solid steel, with a nice weight. Perfectly formed for the job it was designed for. I'm sure that this shoe horn will outlast me.
Very good -- sturdy and very usable long shoe horn for my limited-mobility spouse
I bought this metal shoe horn for my wife who has chronic illness and limited mobility. It means a lot to a disabled person to be able to do things the rest of us give no thought to. One such thing is simply putting on shoes. We tried buying the plastic long-handle shoe horns at local retailers. When they broke (three in the last few months) it was at first put down to "bad luck." I did some searching and found this product. The Comfy Clothiers product was not the cheapest. But we are very happy with it. It is very stiff and strong, and the edges are nicely "softened" so no chance of cutting. My wife uses it easily and loves it. The hook end hangs where she can reach it. Very nice!
Hurry, time is limited! Get Your Coupon Today!
Questions?
How can I use my coupon on Amazon?
Why are you running this promotion?
Does this include free shipping?
Hurry, time is limited! Get Your Coupon Today!