"Had a couple of pairs of my favorite jeans that were a little snug. The comfy buttons did the trick." -Amazon Customer
$1.99 Flash Sale - 3-Pack of Denim Waist Extenders Tap the button below to enter your email & get your 75% off 3-Pack of Waist Extenders coupon.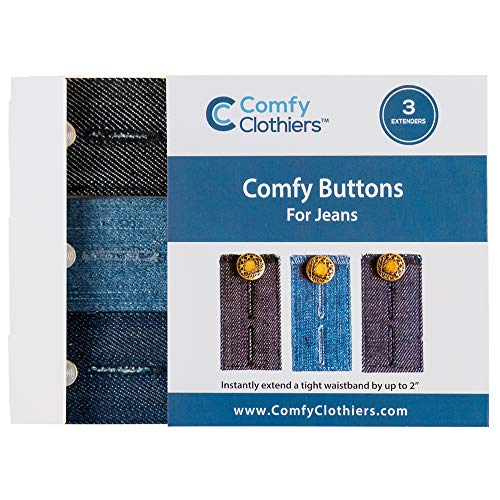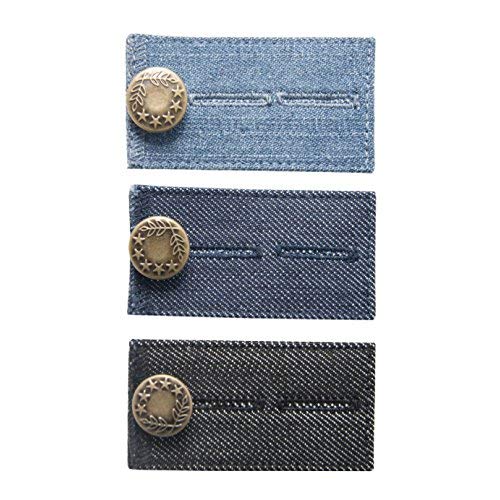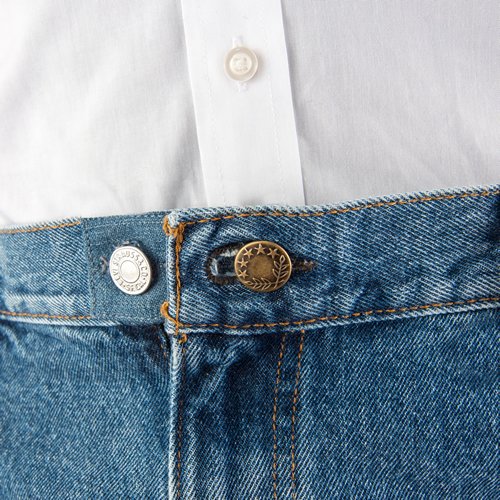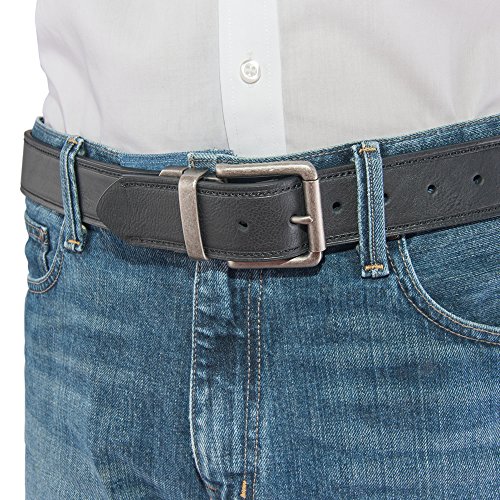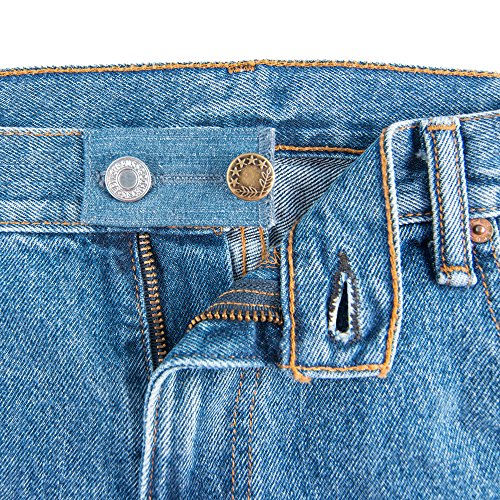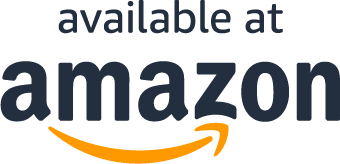 About the Product
Extender adds from 1/2" to 2" extra space in the waist
These jeans extenders are denim, made of 100% cotton and are machine-washable
Features METAL buttons in a dark-gold/bronze color (not plastic like other brands)
Ideal waist extenders for jeans, jean shorts and denim skirts
Sold in a 3-pack of Black, Navy Blue and Light/Denim Blue
What Our Customers Are Saying
Want a good deal?
I had some jeans still in good shape but, a little tight in the waist. Great product. Jeans fit nicely now and these items are a lot more reasonably priced than new jeans. Am I smart or what?
These are awesome!
Thank heavens for these! I bought 2 pairs of stretch denim but they didn't stretch! I'm currently on a new healthy plan and I bought these until I don't need them. They fit perfectly! Will recommend to all!
Jeans can get "tight" after multiple washings...
Comfy Buttons are top rated for comfortable jeans! Jeans can get "tight" after multiple washings and Christmas feasts. One doesn't wish to discard jeans with much more wear in them. Comfy Buttons allow that pair to be as comfortable as they used to be.
Questions?
How can I use my coupon on Amazon?
Why are you running this promotion?
Does this include free shipping?
Hurry, this is a limited time offer! Get Your Coupon Today!