"I've used other collar extenders that are metal. Although they work they were scratchy against my throat. This product is much better since it is plastic and all surfaces are rounded and smooth." - TJ, Amazon Customer
$8.97 Flash Sale - 3-pack of Collar Extenders. Tap the Button Below to Get the 70% Off Coupon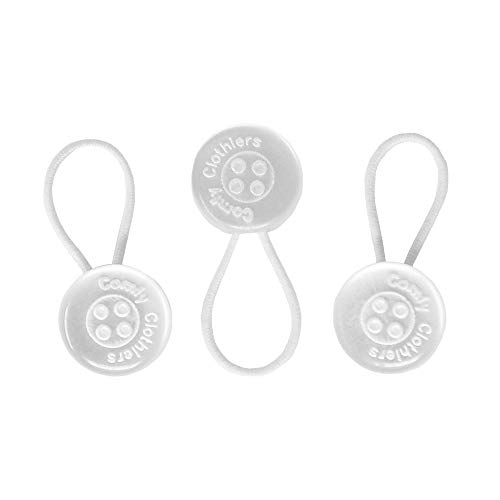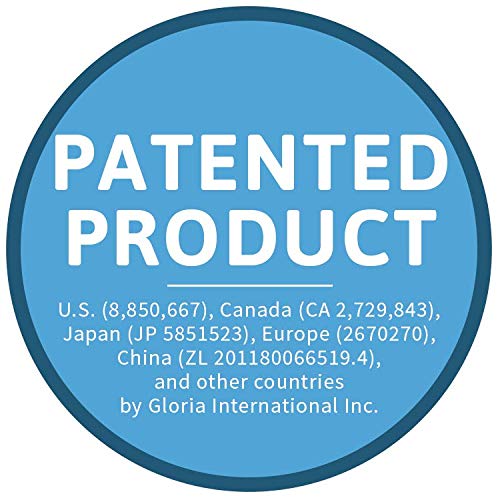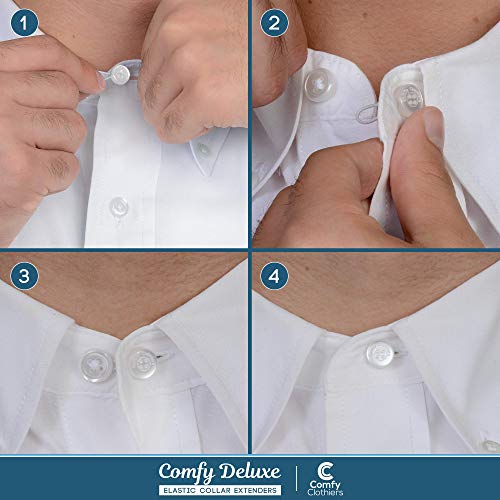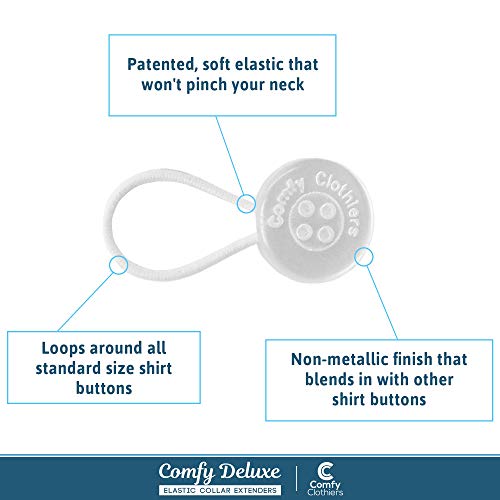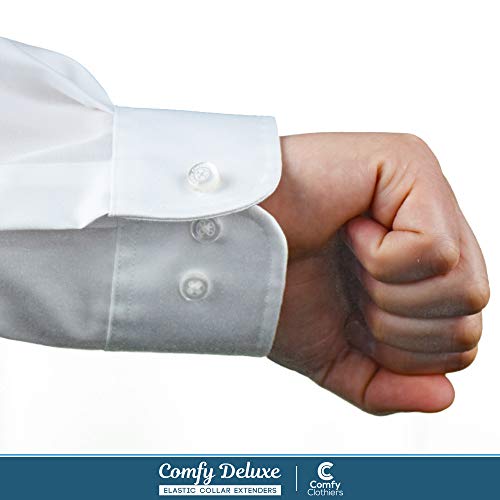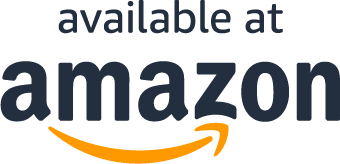 About the Product
BREATHE EASY & LOOK GOOD: Quickly add extra space to the collar area of your favorite dress shirts! Great for shirts where the collar is tight but the body/sleeves fit great. Also, it's perfect for a fine-fitting dress shirt, allowing you to easily extend the neck of the collar during the work day, for a special event or while dressed for a night out on the town
CUSTOM SOFT ELASTIC: Other collar extenders use metal springs that can pinch your neck, rust, or just feel scratchy. These button extenders use a soft elastic that is easy to attach and soft to the touch, so no more itchy neck!
PREMIUM BUTTONS BLEND IN: No metal here! The white Comfy Deluxe buttons match the buttons on your dress shirts, and so they blend right in and look like just another shirt button
PATENTED DESIGN: The Comfy Deluxe neck extender for shirts feature a patented collar extender design that is far superior to metal "spring" collar extenders on the market today
HIGHEST QUALITY - These are NOT FROM CHINA! Comfy Deluxe products are handmade and packaged in North America (Canada and USA) from high-quality Italian materials. All distribution, sales and customer service are based in the USA
What Our Customers Are Saying
Best collar extenders EVER
OK, I virtually never write product reviews. But these collar extenders are, without question, the absolute best I have ever used. In fact, after ordering and trying them because I wasn't satisfied with the more typical metal extenders I had recently purchased from a major clothing store (hard to grasp, extend and get thru the neck button hold), I took back the other extenders and let the men's store know they should start having the Comfy Deluxe company supply them. At first I balked a bit at just 3 extenders for $15 -- but now I understand. Like most things in life, we get what we pay for. And these are outstanding.
Saved me from buying new shirts
My son's school dress code requires a tie, but the top button on his shirts got too tight to button. I did not want to purchase new shirts just for a larger neck size, so I decided to look for a button extender. I found these after looking at several less expensive ones that were metal and painted white. I like that these look like the button on his oxford shirts. They simply slip onto the shirt button. We take them off before washing the shirt. Can others tell it's there? Yes, if they look closely at it, but it's still better than buying all new shirts.
Name says it all
I've used other collar extenders that are metal. Although they work they were scratchy against my throat. This product is much better since it is plastic and all surfaces are rounded and smooth.
Ahhh
I can breathe again while wearing a tie! The collar extenders are just what I needed. If I buy a shirt with a large enough neck, I feel like the rest of the shirt is a tent. Now I can wear shirts that fit without choking me.
These are a higher quality than most Extenders
I think it's the design of these extenders. If you have used others, you know that many of them can be uncomfortable. Particularly the metal ones with the metal stretch bands. "Comfy Deluxe" is a perfect name for these because they are just that - extremely comfortable with the way they lay flat and don't bite into your neck. Definitely worth the few extra bucks to get a quality product.
Works great for me!
These extenders were just what I was looking for and needed. They work great and do not give up after the first couple of uses like others I have tried.
Questions?
How can I use my coupon on Amazon?
Why are you running this promotion?
Does this include free shipping?
Hurry, this is a limited time offer! Get Your Coupon Today!