"I spent about 5-10 mins on both sides of my sweater looks almost new again. Totally worth it! Especially on expensive cashmere." - Amazon Customer
$3.18 Flash Sale - Cashmere/Wool Sweater Comb. Tap the Button Below to Get the 60% Off Coupon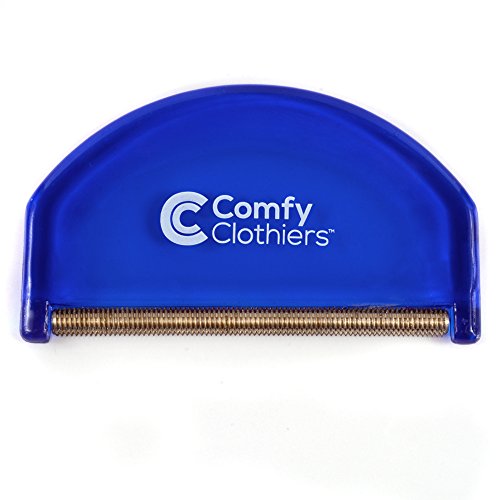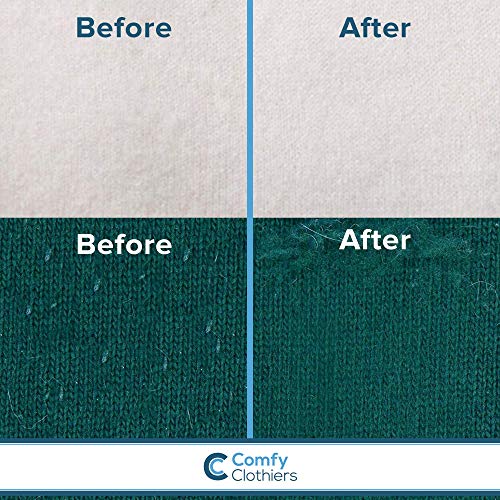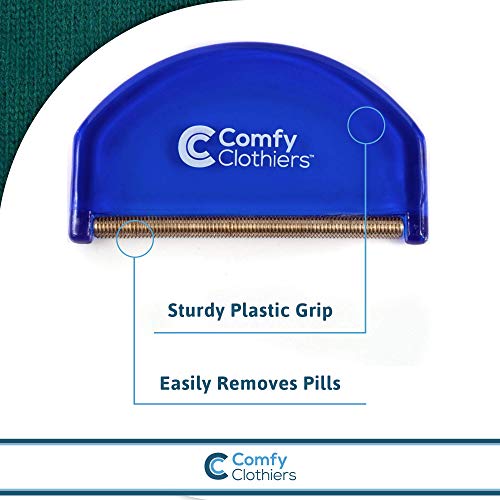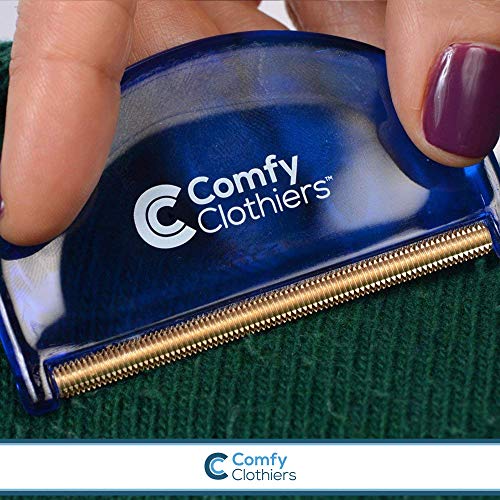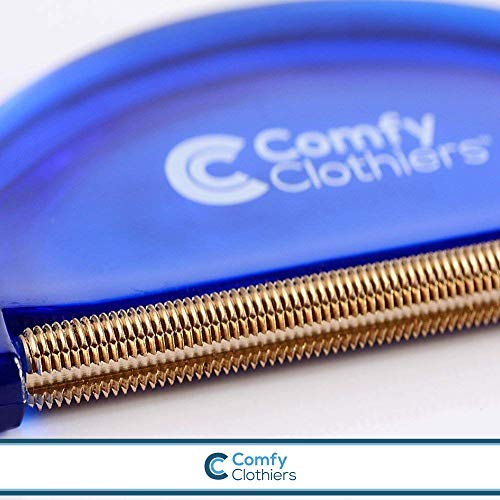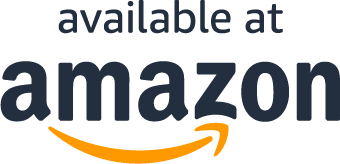 About the Product
REJUVENATE YOUR CASHMERE SWEATERS: Don't throw out your favorite cashmere sweaters when in just a few minutes you can use our cashmere comb shaver to remove all the fuzz, pills and even lint to make them look great for years to come

REMOVES PILLS QUICKLY: Shave and remove the pills or bobbles from your cashmere and fine wool sweaters with ease instantly and efficiently
CASHMERE COMB DEFUZZER: Designed for finer garments and wools, our cashmere comb fabric shaver will help remove fabric fluff, and bobbles from your favorite clothing
CONVENIENT SIZE: Simple to grip with its sturdy plastic design and easy to store away for seasonal use, this sweater shaver takes up less valuable space in your vanity or drawer. Also fits conveniently in your bag or purse
100% SATISFACTION GUARANTEE: If you are not completely satisfied with our cashmere comb fabric shavers, just contact us after purchase and we will issue you a full refund including return shipping costs
What Our Customers Are Saying
Excellent tool for defuzzing your cashmere and wool sweaters! :)
I did lots and lots of research on Amazon for items to remove pilling from cashmere and wool sweaters. I settled on this high quality sweater comb and I am glad I did.How to use it: Fold your sweater on to itself with the area you want to defuzz facing up. Then hold one corner of your sweater taut while using quick, short strokes. It will take a while to do 1/2 of your sweater on the front, but if you work quickly it doesn't take an overly excessive amount of time.Why is it important to fold the sweater onto itself as opposed to laying it flat? Laying it flat stops the comb from working as well as it does when there is a bit of "cusioning" underneath. Note: Be sure to have the logo facing you and push the comb away from you in short, quick strokes. I found this to be the best way to get it to work most effectively.One reviewer complained about the comb damaging their sweater. I don't understand how that is possible and did not have that issue since there are no sharp edges. I chose this comb as an alternative to electric shavers because I don't have to change batteries in it or worry about a short charing cord. The comb is nice and flat and will fit inside a small woman's purse and quite possibly in a man's wallet since it is not very thick.The item worked well on cashmere sweaters and even better on 100% wool sweaters. I have at least 5 wool sweaters and only 1 cashmere sweater so I am really happy I purchased it.
Fabulous comb!
I used this comb on my designer cashmere sweater and, well...the pictures speak for themselves. I spent about 5-10 mins on both sides of my sweater looks almost new again. Totally worth it! Especially on expensive cashmere. I posted before and after pictures for comparison.
I loved it. I took some advice from other reviewers ...
I read a few reviews that said that this comb didn't work as well as they thought it would. Personally, I loved it. I took some advice from other reviewers and made sure to use it at a 90 degree angle and went into it knowing that it would be a slower process. I used a sweater shaver on the larger area and this comb around the sleeves and the seams and my sweater came out looking brand new. This was a good purchase and I would recommend it to anyone looking for a way to bring their nicer sweaters back to life.
Saved my sweaters
This is the best $7.95 I have ever spent!!! I decided to splurge on 2 cashmere sweaters at the beginning of the season, but they became so pilly that I thought I would have to throw them away. I tried everything, from picking the pills off by hand to using sweater pumices and clothes shavers, but nothing worked. I was ready to give up. Then I did a "Hail Mary" search on Amazon, found this little miracle product, and my sweaters are like new again. I'm kind of obsessed.
Works great on furniture, too!
I used this awesome little item to remove the pills from an upholstered chair. I had a throw blanket on the chair to protect it from my pup who sneaks up there, not realizing it was creating pills, especially on the arm. The comb worked great, took the pills right off. The only thing...I would caution to use it gently and not overdo it to protect the fabric.
Questions?
How can I use my coupon on Amazon?
Why are you running this promotion?
Does this include free shipping?
Hurry, this is a limited time offer! Get Your Coupon Today!