An Exclusive Offer For You
Butane Torch, Professional Culinary Blow Torch Lighter with Safety Lock, Continuous Flame Mode and MAX 1300°C/2500°F for Kitchen Cooking, BBQ, Creme, Soldering, DIY (Gas Not Included)
$8.97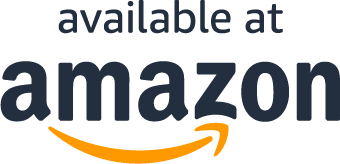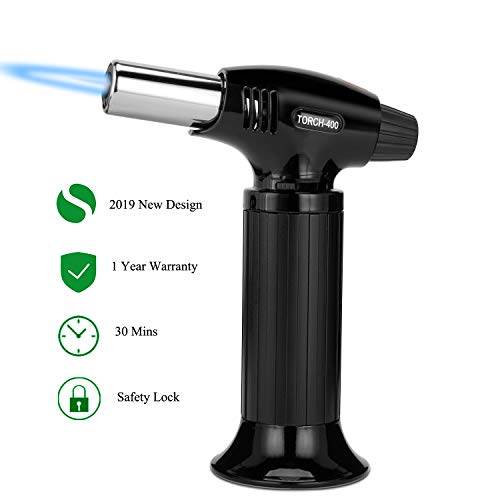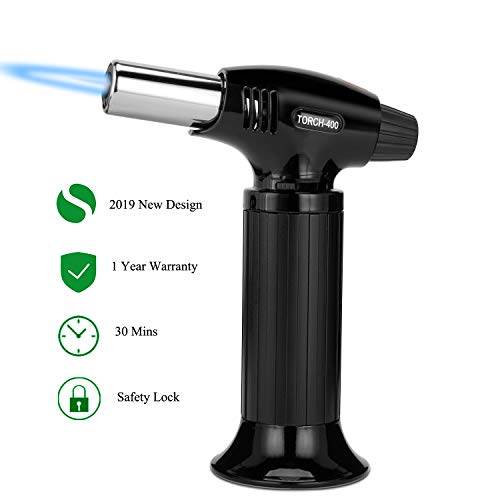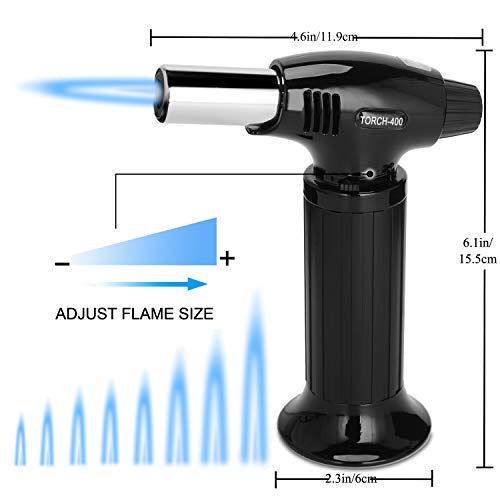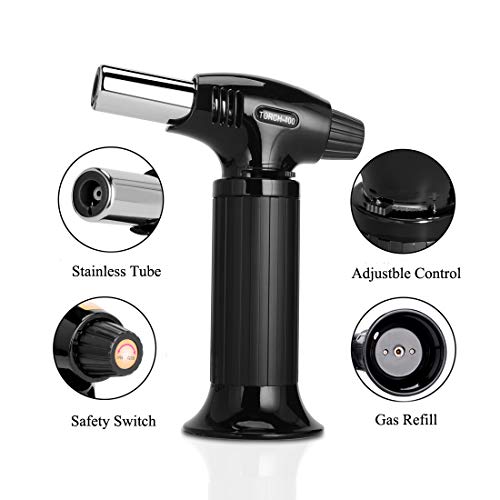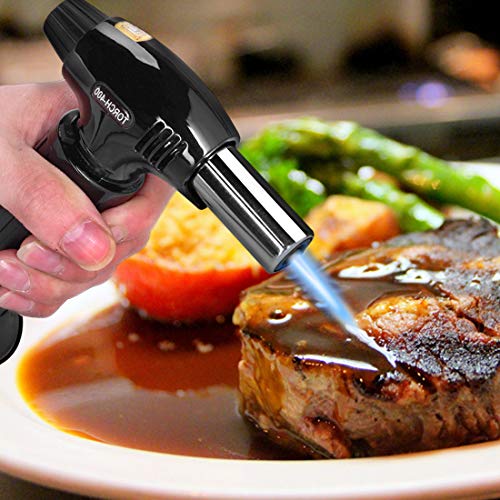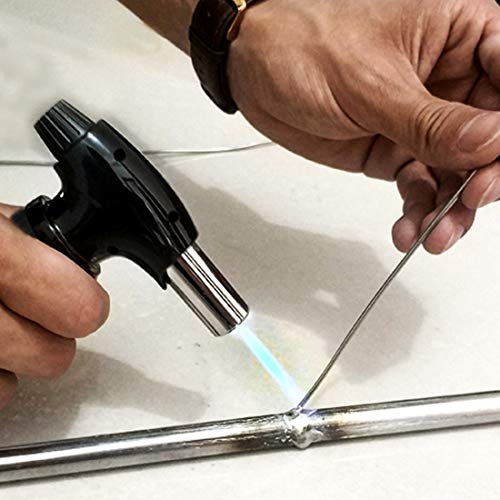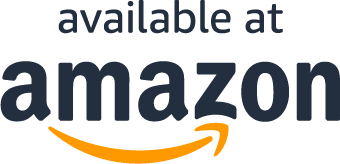 Read More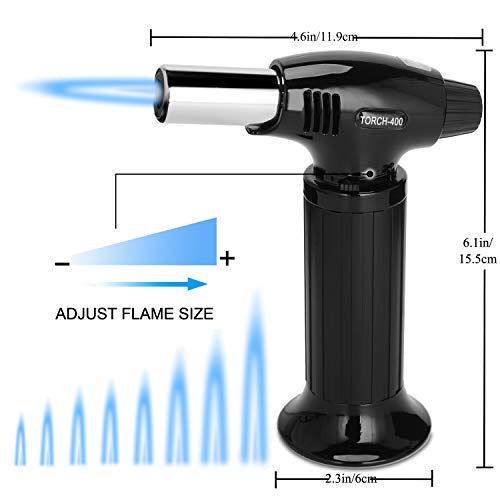 About the product
Make sure this fits by entering your model number.
【PROFESSIONAL COOKING TORCH】Adopts super lightweight Aluminum Alloy shell covered and high-temperature resistant muzzle ensuring long lifespan. With safety lock prevents accidental ignition and a wide set base helps to prevent it falling over. Designed to make your home cooking much easier and allow you to prepare all delicious food in your life!
【CONTINUOUS FLAME MODE】Simple trigger-style ignition allows for using at any angle even upside down with effortless one hand operation. Press the button to light fire, turn the safety lock clockwise at the same time, then it will keep firing; turn the button counterclockwise, the flame goes out. Easy and precise manipulation.
【ADJUSTABLE&REFILLABLE】Adjustable temperature regulator for complete control of flame and allows flame temperature to reach up to 1300°C/2500°F to meet various needs. You can easily refill the torch with butane, just turn the torch upside down, and push the tip of the fuel can into the filling valve. Please ensure the butane canister has the LONG UNIVERSAL REFILL TIP.
【MULTIPLE USES】Ideal for caramelizing sugar atop creme brulee, glazing a baked ham, searing a steak, roasting bell peppers, melting cheese and toasting bread crumbs and soldering, brazing do-it-yourself jewelry or small metals. This butane culinary torch can also be used outdoors for barbecuing or camping or as a survival tool.
【SATISFACTION GUARANTEE】Customer satisfaction is our top priority. If any reason you don't absolutely love this Blow Torch, please feel free to contact us, we will OFFER A REPLACEMENT or REFUND YOUR MONEY, no questions asked. All our products are backed by a 1-year warranty. We'd listen to you and bring you the best experience.
What Are You Waiting For?
What Our Customers Are Saying
Very functional
I like it. Very easy to set up and use. Ignitor button is very easy to push which I like as my hands and fingers are getting weaker lately. Nice size and easy grip handle. Dial to lower or raise flame level. Price is spot on.
Nice!
The torch is very exquisite. Easy and simple to operate. The fire was good. I'm going to make creme brulee.
Torch that creme brulee
Works excellently. Filled it up with butane purchased at Walmart. Great for creme brulee.
Love It
Love this blow torch, it's a little bigger than what I imagined from the pictures shown.. looks very sturdy. I love that it has the lock button from it accidentally light the ignition. I tried filling it with fuel and using it on my creme brûlée's.. it works great, it has a very long flame structure and also has the gas adjusting knob to control the flame.. overall I love it, would recommend it..
torch
I bought this to be able to crust my steaks after sous vide. I LOVE the feel and weight of this torch. It gave my meat an excellent crust. It was also incredibly easy to fill! I previously purchased a different torch, which was difficult to fill and seemed to lack safety. This is the torch I should have boughtt first!
Strong Flame
Very convenient and light. the butane gas is rechargeable so you can use it different settings. It's bigger than I thought but not too big. it fits right on your hand. The trigger to start the flame is little stiff. Great for a quick sushi torch, or a camping needs.
What Are You Waiting For?
Questions?
Why are you running this promotion?
How can I use my coupon on Amazon?
Does this include free shipping?
What Are You Waiting For?