Brigade is Coming to Amazon
Brigade Kitchen Stainless Steel Saute Pan with Lid, 3 Quart - Induction Compatible Cookware | Naturally Non-Stick and Non-Toxic | Versatile Cooking Pan
$51.00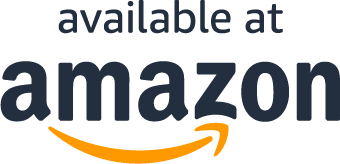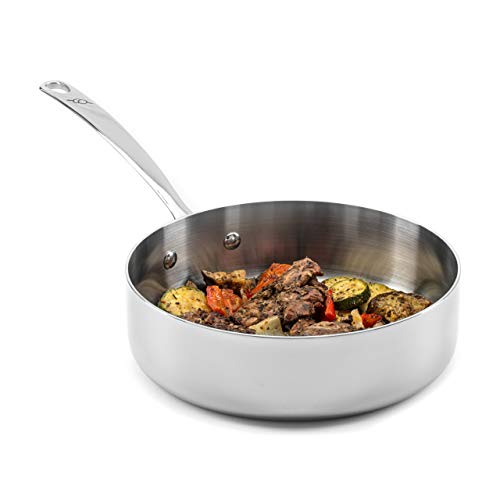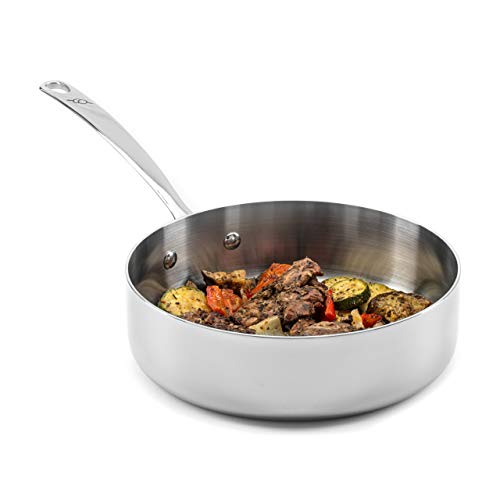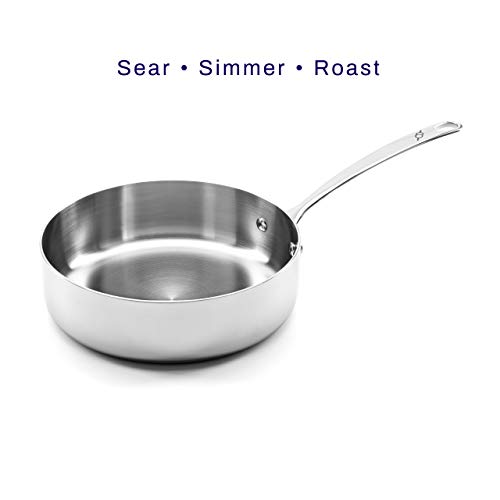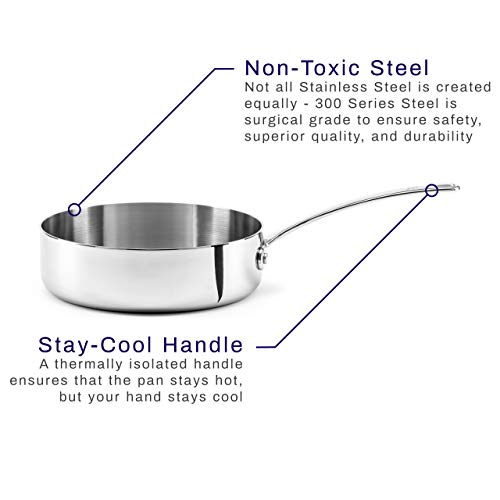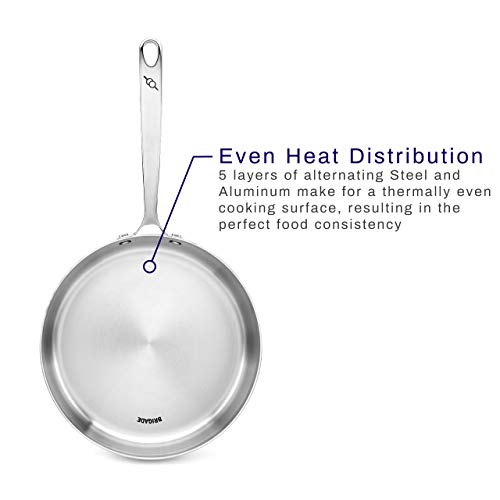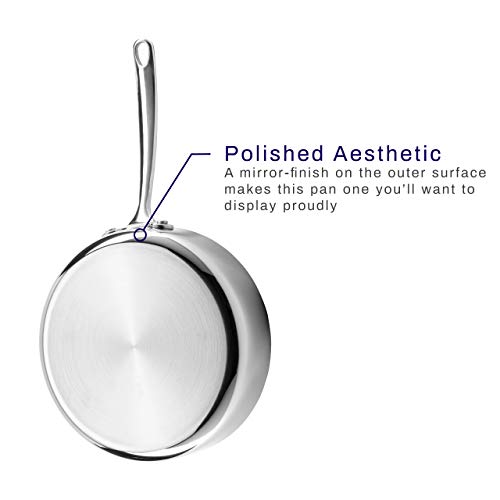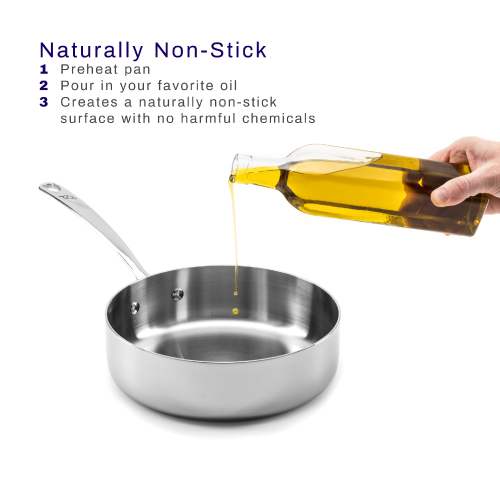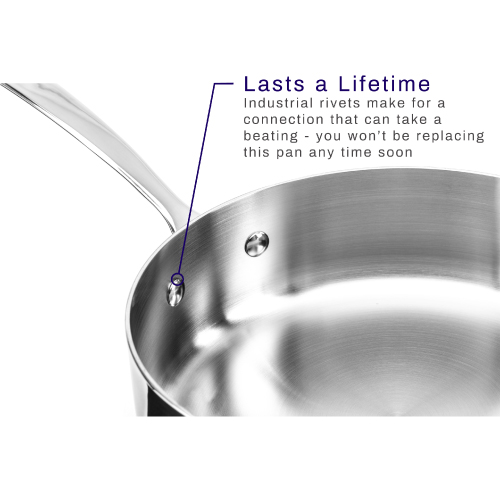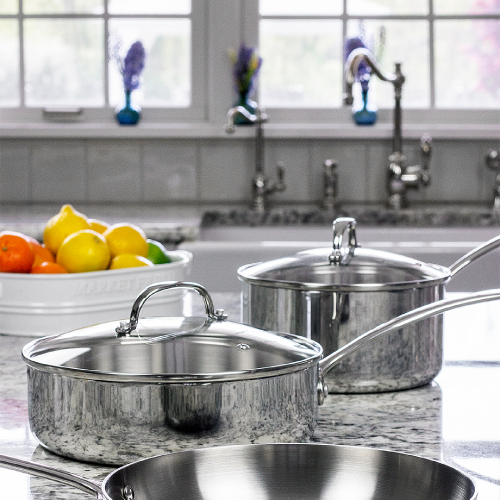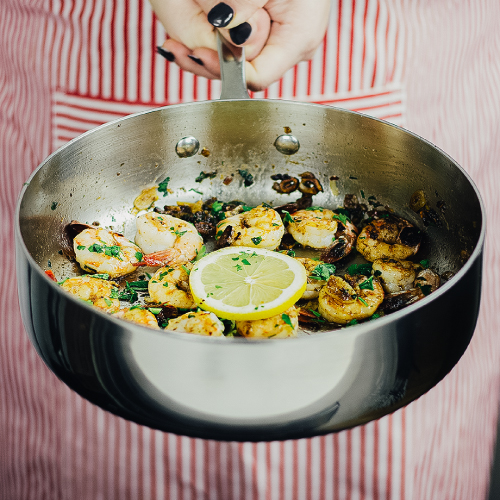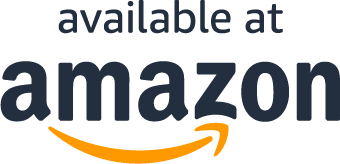 Read More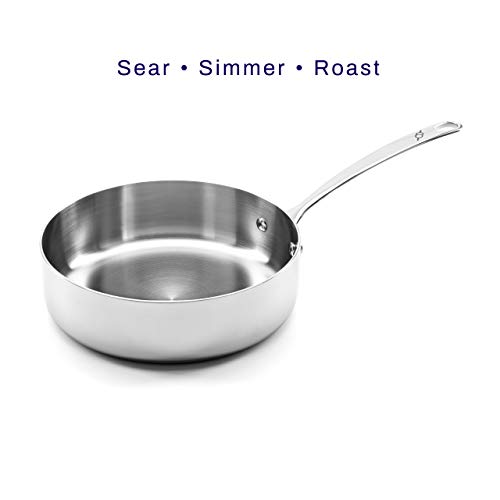 About the product
Make sure this fits by entering your model number.
⭐️COOK LIKE A MASTER CHEF ⭐️: Fast and even heating, superior cooking performance, and lifetime durability - that's what you get with the 5-Ply, stainless steel and aluminum saute pan from Brigade Kitchen.
🍳WHAT IS IT GOOD FOR 🍳: Stainless steel cookware is ideal for creating a crispy outer layer with a tender center. Perfect for getting a beautiful sear on meats, sauteing veggies with full flavor, frying rice, braising meats, and more.
🔥HOT ON THE PAN, NOT IN YOUR HAND ❄️: Even heat distribution for perfect food consistency by using a fully clad construction of alternating stainless steel and aluminum. With a piping hot pan, the handle stays cool to the touch on the stove thanks to a thermally isolated handle, with elegantly rounded edges.
♨️STOVETOP TO OVEN♨️: Induction, gas, or electric stovetops - we've got you covered! The Brigade Saute Pan is optimized for all cooking surfaces and is oven rated up to 500 degrees Fahrenheit. Did we mention its dishwasher safe too? Yea, you can take this thing anywhere!
🥇60-DAY [NO HASSLE] MONEY BACK GUARANTEE 🥇 As a leading USA-based brand, we stand behind everything we make and are committed to providing you with premium products. In the unlikely event you change your mind, you're welcome to return your products for a FULL refund within the first 60 days after purchase.
What Our Customers Are Saying
The universal saute pan
This pan literally works for cooking just about anything, from chicken, to veggies, to soups and sauces. I love the fact that this product is dishwasher as well as oven safe. I can start the cooking process on the stove top and pop into the oven until ready to serve. Dishwasher safe means cleanup is pretty much non-existent.
Saute with the best of them
Purchased two Brigade kitchen products the Saute pan including the lid, and the Skillet for my home-cooking. Packaging was beautiful and put them to use almost immediately searing a nice NY strip on Skillet with minimal oil, and got a great crust ! The heat disperses rather quickly, so they pots and pans heat up quick!
Immediate Kitchen Upgrade
I upgraded with a Brigade Kitchen set and have been thoroughly impressed with all four products. I've been using the Santoku Knife with every meal for several months and I haven't had to sharpen once. The Skillet, Sauce Pan and Saute Pan are the perfect size - cook evenly and look great. I don't think its possible to find higher quality for the price point. Do yourselves a favor, buy the set for yourself, your friends and family.
Questions?
Why are you running this promotion?
How can I use my coupon on Amazon?
Does this include free shipping?