An Exclusive Offer For You
Biotin Hair Growth Serum Advanced Topical Formula To Help Grow Healthy, Strong Hair Suitable for Men and Women of All Hair Types Hair Loss Support By Pureauty Naturals
$13.84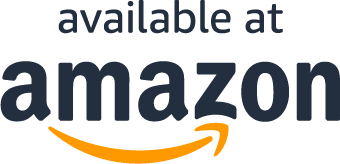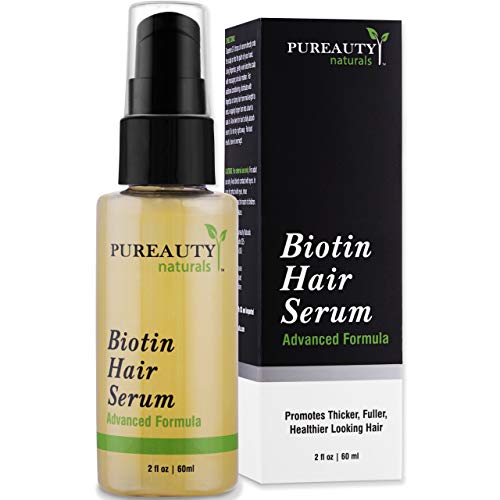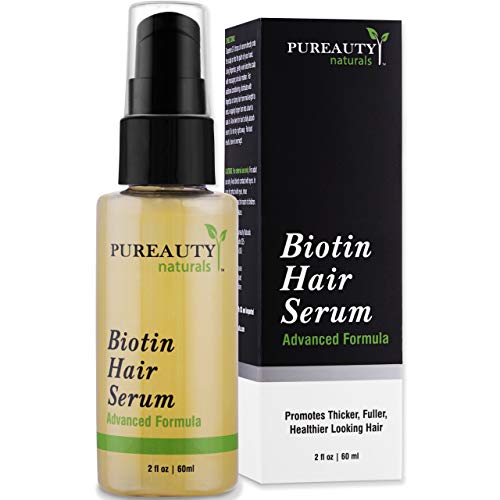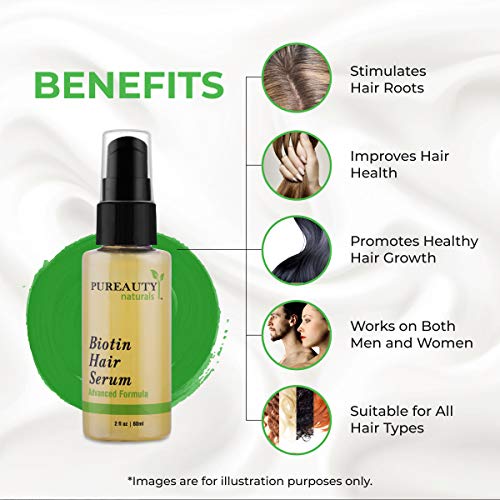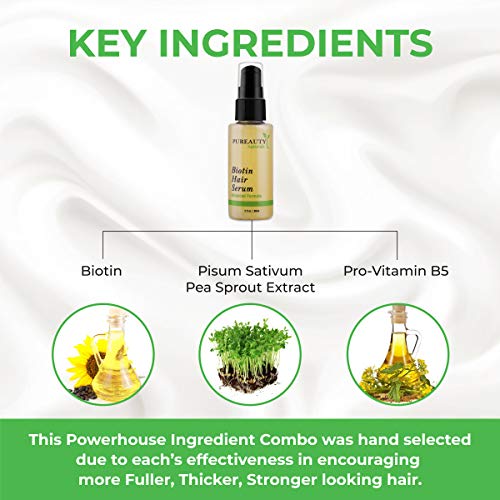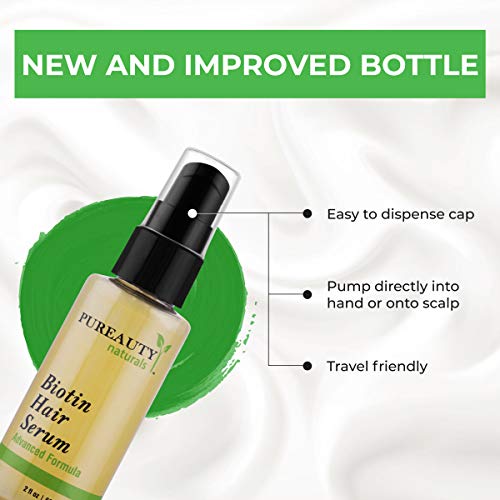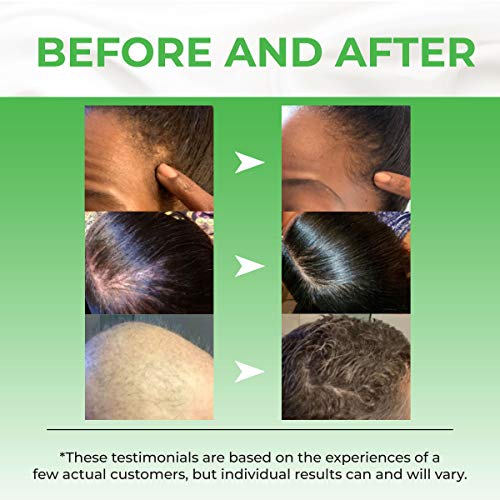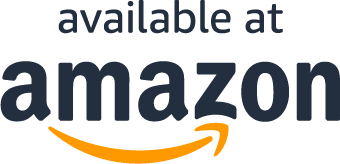 Read More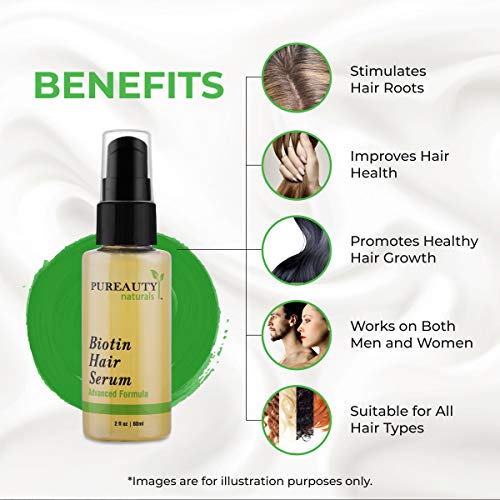 About the product
Promote Healthy Hair Growth, The Smart Way - Thicker, stronger, more healthy-looking hair is not just a matter of genetics, its a matter of nutrition too. With this wonderful biotin hair strengthening serum, you can finally help give yourself the dense and lustrous hair you always wanted.
See What The Power Of Biotin Can Do For You - The secret of the serum strength lies in its proprietary formula. By combining biotin, D Panthenol (Pro-Vitamin B5), Pisum Sativum Pea Sprout Extract, and other active ingredients and nutrients, it provides a follicle boosting effect that can assist in the retention and growth of natural, healthy-looking hair.
Premium Quality Ingredients - When it comes to our beauty and health care products, we firmly believe there is no room for cutting corners. That is why we make a point of using nothing but the finest, naturally sourced ingredients.
Easy To Incorporate Into Your Daily Hair Care Routine - For the best results, apply to slightly damp hair after washing or rinsing. Work a quarter-sized amount of product into palms and massage into your scalp, working from root to tip of hair using your fingertips. Sit back and relax as your hair fully absorbs the serum and all the nutrients that come along with it.
What Are You Waiting For?
What Our Customers Are Saying
In trying the Biotin Hair Growth Serum for the past ...
In trying the Biotin Hair Growth Serum for the past month I see new growth in places were my hair was almost bald I'm so excited. I have tried many other products in the past with no results. So thank you Pureauty for a product that really works.
My mother has been using this product and has noticed ...
My mother has been using this product and has noticed a difference in her hair - she was losing her hair a lot and has since noticed her hair is getting thicker. She loves it and will continue to use this product.
Definitely buying again!
First off let me say that I bought this for my boyfriend and I to use for thinning hair and to increase hair growth. I cannot say that I have noticed a difference in these areas, but I have only used half a bottle so far. HOWEVER, I absolutely love this stuff and will continue to buy it because It makes my hair feel so soft. My hair feels softer and more healthy feeling after using this stuff than any expensive hair product I have ever used from Sephora/Ulta. And it has a very nice subtle minty smell which I love too.
This serum has been magic for my hair! My ...
This serum has been magic for my hair! My hair was becoming brittle, dry and would break. After only 10 days of use, I noticed that my individual hairs are thicker. I am excited to keep using this product!
Great for thin hair
I have thin blonde hair and have tried finding a product that will help my hair be less brittle after styling daily. After using this for a few weeks I have noticed how soft and stronger my hair is at the ends. Am excited to keep seeing results! An extra bonus is the minty smell. It makes you feel very refreshed.
It worked wonders for me
I have been dealing with the hairfall from last 2 years..lost more than 50% of my volume..tried all different serums available...n doctors also..nothin seemed to help..but this one has done wonders..hairfall has reduced to nominal..it really works
What Are You Waiting For?
Questions?
Why are you running this promotion?
How can I use my coupon on Amazon?
Does this include free shipping?
What Are You Waiting For?