An Exclusive Offer For You
Beta Sitosterol (500 Mg) Prostate Supplement for Men - Supports Frequent Urination, Prostate Health & Healthy Cholesterol Levels, by Nature's Potent 90 (Capsules)
$13.26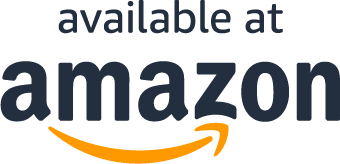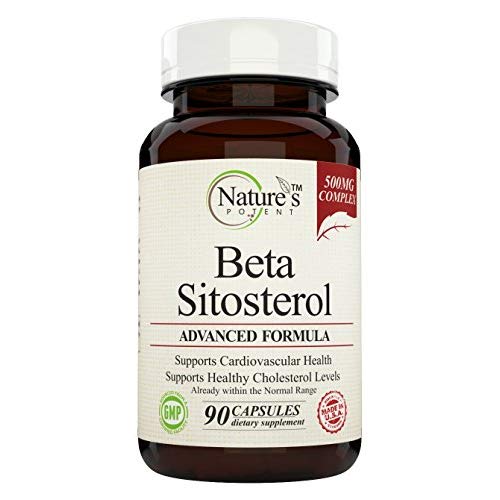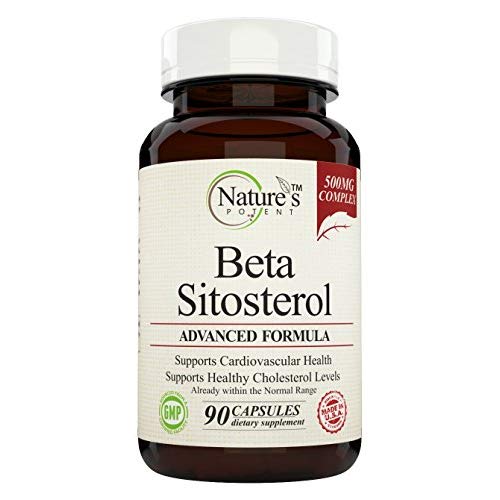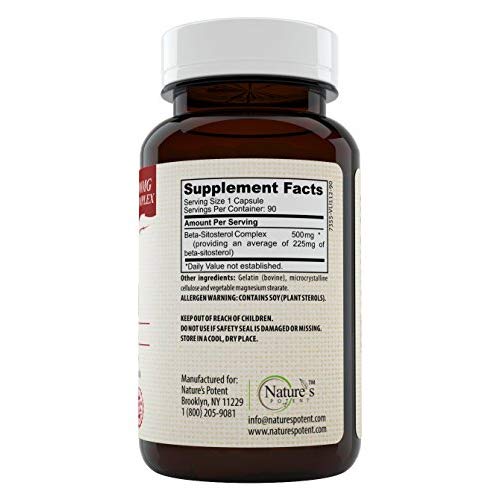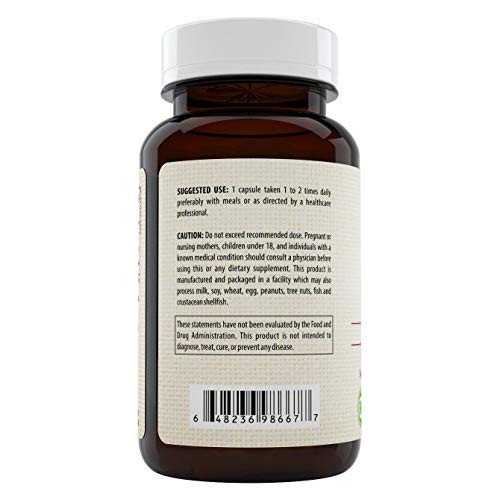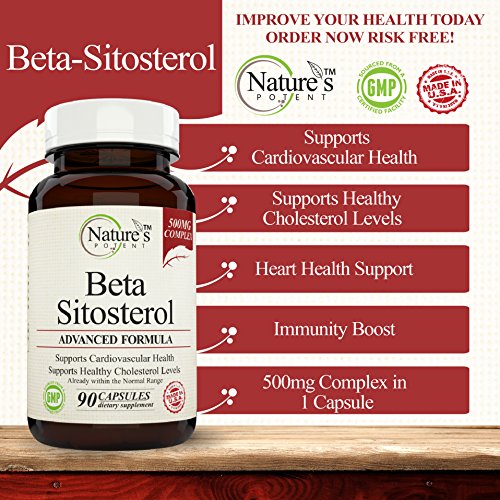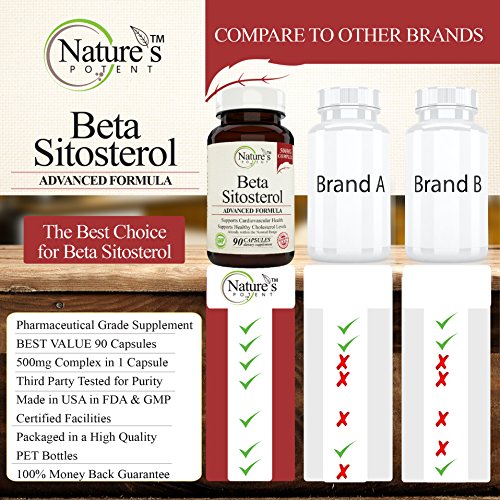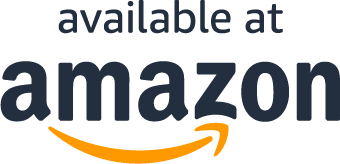 Read More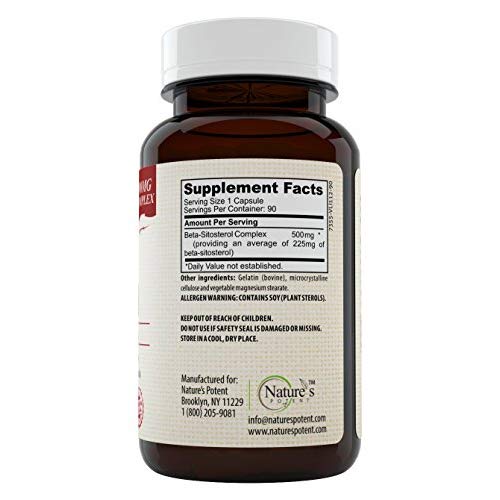 About the product
SUPPLEMENT FOR PROSTATE HEALTH - Beta-Sitosterol is a substance derived from plants. In essence, it's similar to cholesterol, which is the reason why Beta-Sitosterol supplement helps you maintain heart and prostate health so effectively
BETTER BLADDER - Reduces Frequent Urination - Improving Prostate Health with Beta Sitosterol Supplement may also help reduce frequent urination and improve overall men's health.
HEART HEALTH: Taking Beta-Sitosterol for cholesterol control promotes your heart health in general and helps to keep your cardiovascular system in good condition.
IMMUNITY BOOST: Nature's Potent Beta-Sitosterol pills provide an immunity boost that can help everyone, including athletes and people experiencing prolonged periods of physical stress.
TOP-QUALITY PRODUCT MADE IN USA: Nature's Potent Beta-Sitosterol capsules are produced at a top-of-the-line facility located in the USA. We use only premium-quality natural ingredients.
What Are You Waiting For?
What Our Customers Are Saying
Great Product
Although the bottle doesn't mention prostate health specifically, it is excellent for guys getting up all night to urinate. I started with two caps morning and two more at night, I quickly tapered to half that and do not EVER need to use the bathroom at night. I highly recommend this particular product. I'm 67yo btw.
Seems effective and not hard on your stomach, worth a try.
I've been using this product for about 4 months along with a multi ingredient prostate product. I have placed this supplement on subscription. At first I was not sure which of the two was more beneficial but am beginning to think this product is the better. I also add Pygeum powder to my morning coffee. Both at lower concentrations are included in the multi ingredient product.I had seen infomercials claiming the benefits of Beta Sitosterol which is why I have added it. I had stomach problems with other Beta Sitosterol supplements but this one doesn't (or minimally) seem to upset my stomach when I take it.I plan to just take this Beta Sitosterol and the Pygeum in my morning beverage when I run out of the multi ingredient product and see how that goes.
... am over 70 years old and have suffered from poor urinary flow and occasional UTIs
I am over 70 years old and have suffered from poor urinary flow and occasional UTIs. I took all the traditional meds to deal with prostate related problems and had unpleasant side effects. This medicine performed at least as well as all the traditional meds without the side effects. I plan long term use of this natural medicine.Gerald
It was suggested by my husband's doctor to use this ...
It was suggested by my husband's doctor to use this in an attempt to lower his cholesterol levels as he can't tolerate statins. His last blood test indicates an improvement in cholesterol levels. Obviously will continue it's use.
Prostate relief!
Just started using the Beta Sitosterol the beginning of this month (5/2017) So far it appears to be working just fine.Product update: After 3 months on Beta Sitosterol I have experienced the most prostate relief in years! Thank you!
Dramatic Improvement
After two weeks, I noticed a huge change in my unrination frequency, especially at night. I now go only once a night and have managed 5 hours straight sleep. I can go 4 hours now during the day without having to pee. Something that I never thought possible before Beta Sitsosterol. I have had an enlarged prostate for 20 years now, undergone two biopsies, an MRI and had my PSA checked every 6 months. Crazy. All the doctors had to do was prescribe Beta Sistosterol. Retards all of them. Just lining their pockets while leaving me in misery.
What Are You Waiting For?
Questions?
Why are you running this promotion?
How can I use my coupon on Amazon?
Does this include free shipping?
What Are You Waiting For?