New Release Promotion! Limited Stock
Food Grade Mineral Oil - No Mess Cutting Board Oil Applicator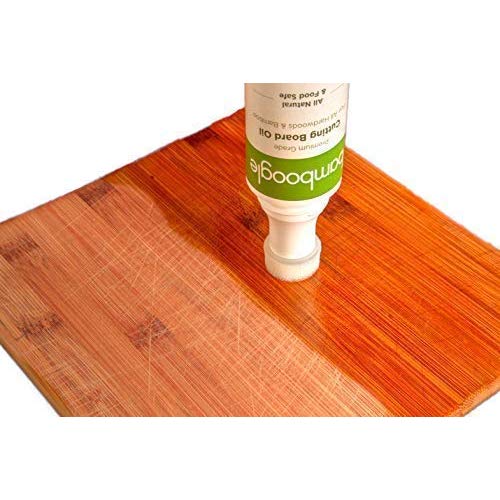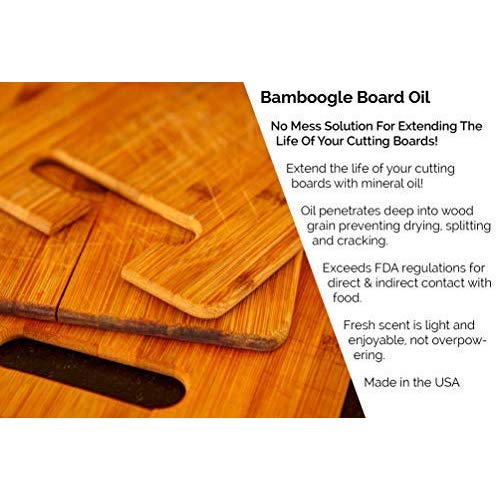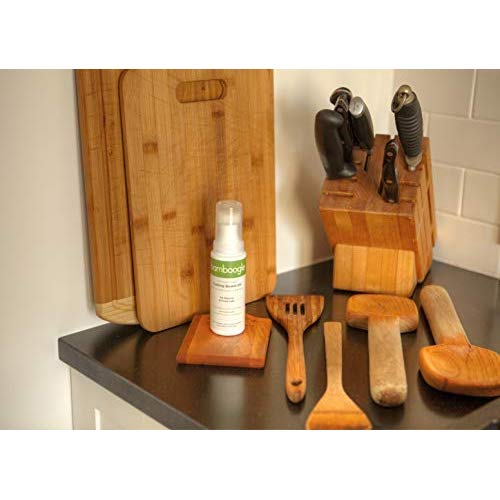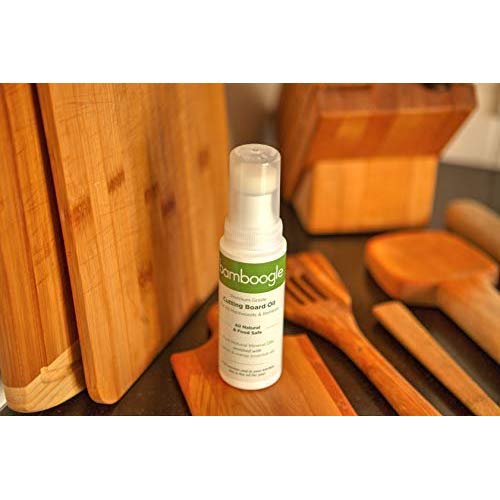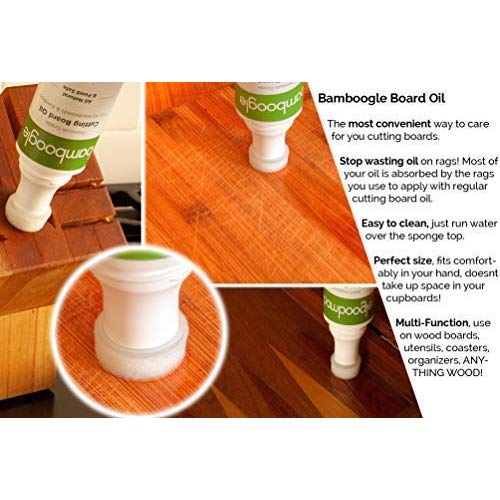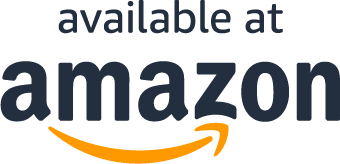 About the product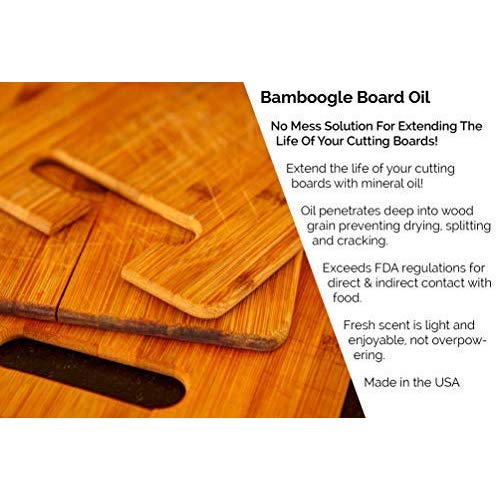 FDA food grade mineral oil - safe for use on bamboo cutting boards, countertops, utensils, salad bowls and all kitchen wood products
Restores and protects wood cutting boards - hydrates, seals and penetrates deeply into wood to prevent cracking and drying
Bamboogle butcher block oil penetrates wood fibers for extra protection and revitalizing appearance of kitchen items
Made in USA - Lemon & orange food safe mineral oil is subtle & natural, keeps wooden cutting boards fresh
5 fl oz cutting board oil will last 12-18 months in most kitchens!
What Our Customers Are Saying
Easy
Just got my first nice cutting board and this product is making it very easy to maintain. So easy to use.
A must have for wood!!
Easy to use, just glides on. Has a very light pleasant smell. Doesn't take as much to use bc as other products. My butcher block has never looked better, not even when it was new!
Exactly as advertised
Much easier to use the applicator when oiling my board than making a mess the way I have in the past. This product solves that problem. Will definitely buy it again.
Good product
Great product but the label came off before the first use.
Easy to use
Just started using it. I like it so far. Very easy to apply, smells great.
Easy use applicator is a big plus for this product!
The applicator makes maintaining my cutting boards easier.
Questions?
Why are you running this promotion?
How can I use my coupon on Amazon?
Does this include free shipping?
What Are You Waiting For?