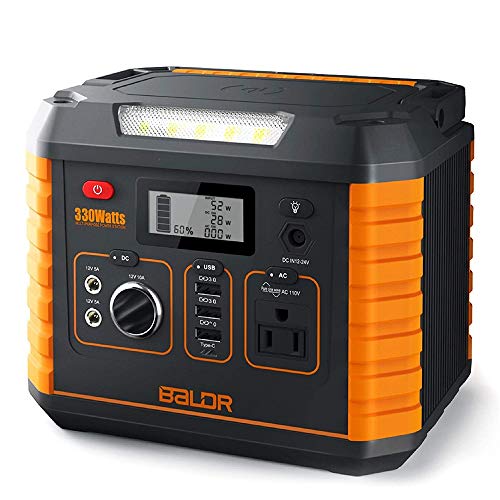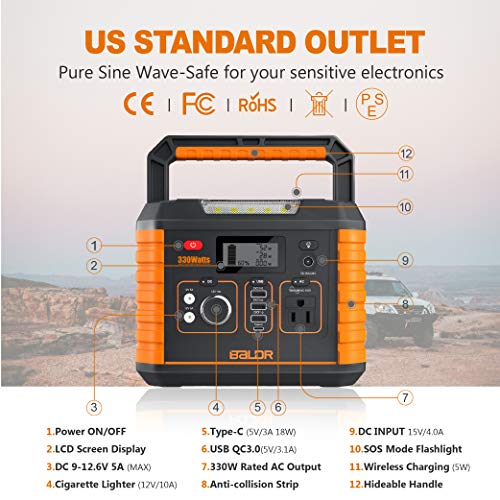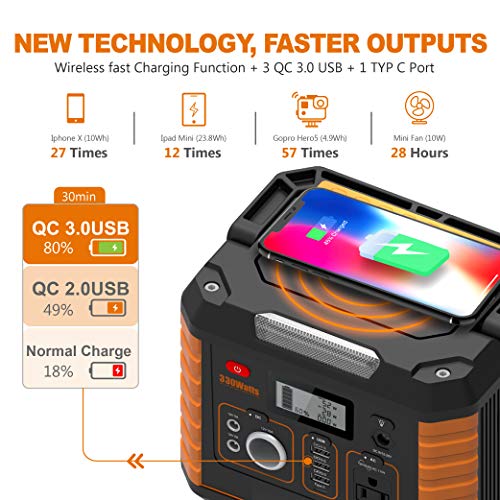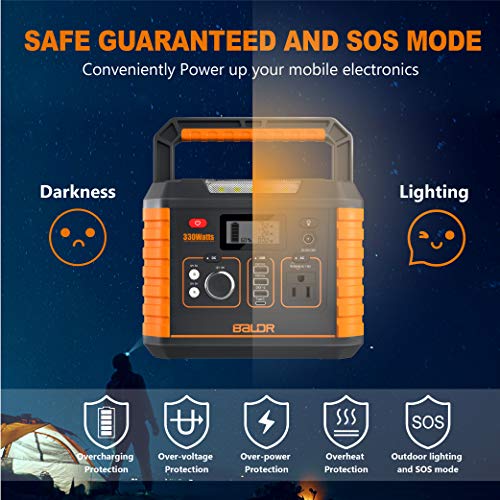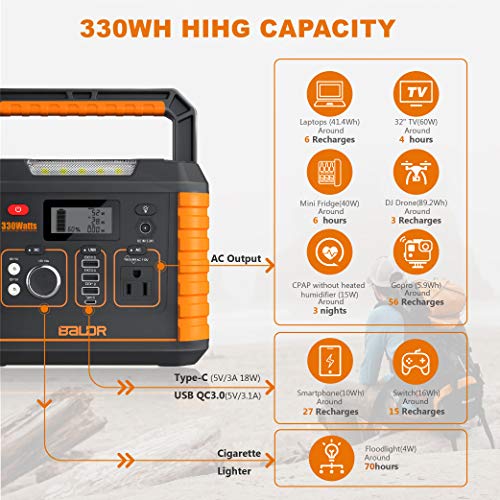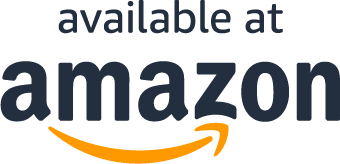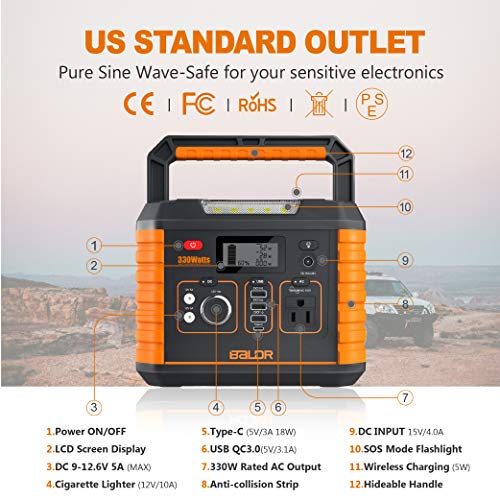 客户的评价
看起来很棒,强烈推荐!
I bought this as a backup. I like its design - small, portable and looks fashion! Just used it to charge my cell phone, it has wireless charge on top of it, so convenient!
Compact, Rugged, Good Features
Specced out a number of these units and found a great deal on this one. Will be hooking it up to 2 110W Nature Power Solar Panels (via SAE connector/adaptors) and a Renogy Wanderer Li 30A 12 PWM NGC Controller. Hopefully this setup will work 4me.
Exactly What I Needed!
I'm new to the solar power world and not very technically inclined so I did the online research. I always liked the simplicity of the goal zero products from a far though never made the purchase. When I saw reviews of the Baldr units I was drawn in. Decided to purchase the 300w to power my mini fridge. The generator on it's own ran nearly 12 hours in 12v mode. I'm sure results may vary between appliances but this unit performed beyond my expectations. Will be purchasing another 300w to rotate between the two and I'll be set. Great products and Customer services. Thank you! Highly recommended.
Great power product, Christmas recommended!
Hands down! This is amazing! I recently purchased it and use it everyday. It controls a USB fan while charging my phone plus watching movies on my laptop, all this at the same time! It definetly supports my power needs.I would highly recommend this product to everyone. No matter where you are in the world you'll always have mobile power with it. I really like this brand and the customer service was very friendly and professional. Try them out! You won't be disappointed!
Easy to use
This is the first time I have bought or owned a small generator like this, so I don't have anything to compare it to. This product was well prepared for shipping and arrived in perfect condition. It's smaller than I thought, and has a little more power than I thought. It is compact, quite, portable, and provides good power source. I have only used it for a couple times and did well.I've used it in the car. I really like it. It stays charged for a good period of time, which means I can charge my items before having to recharge it.
Very nice battery backup with 3 ways to charge it and 4 ways to charge/run devices. Has a light too!
具有3种充电方式(交流,直流,太阳能)和4种充电/运行设备(交流,直流,USB,无线)的非常好的备用电池。
也有灯!
我还没有机会用太阳能电池板充电,但是我确实了解到它不需要充电控制器(MPPT或PWM)。
只需将太阳能电池板连接到随附的MC4电缆即可。
今年夏天将非常方便。
What Are You Waiting For?