An Exclusive Offer For You
Upgraded - Babysense Video Baby Monitor 3.5 Inch Screen with 2 Cameras (White) - Featuring White Noise, Camera with Night Light, Night Vision, Talk Back, Room Temperature, Lullabies and Wide Range
$64.49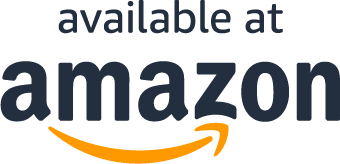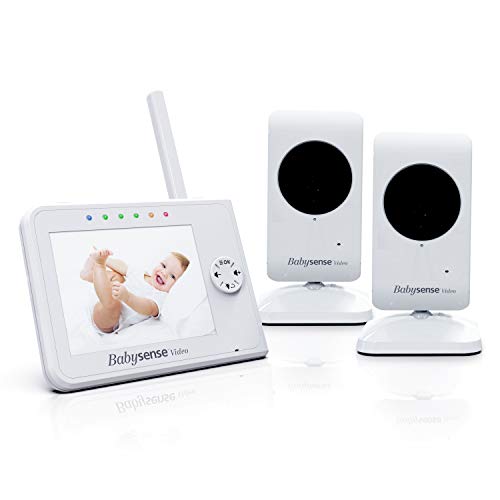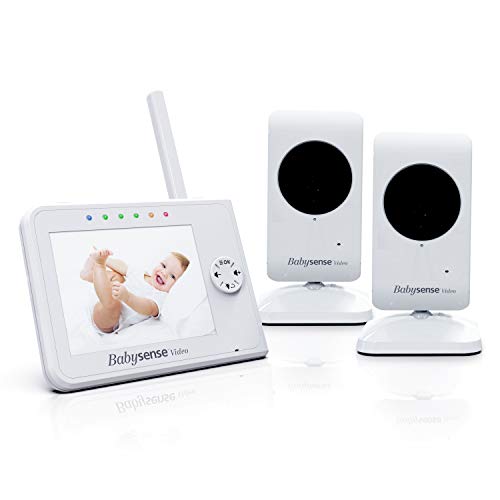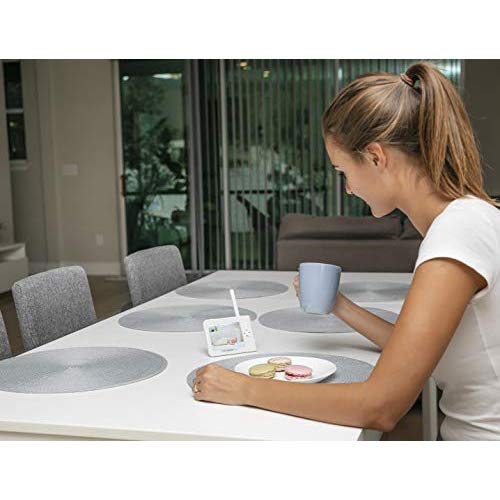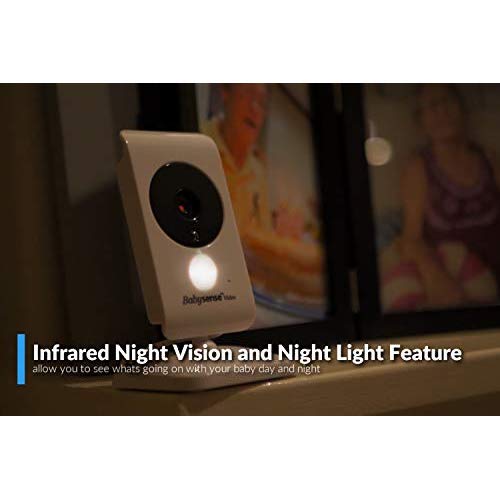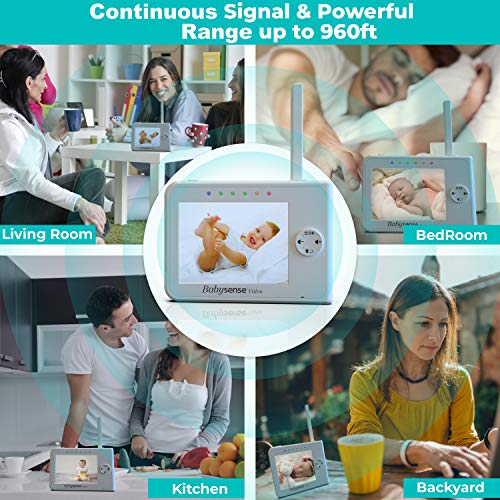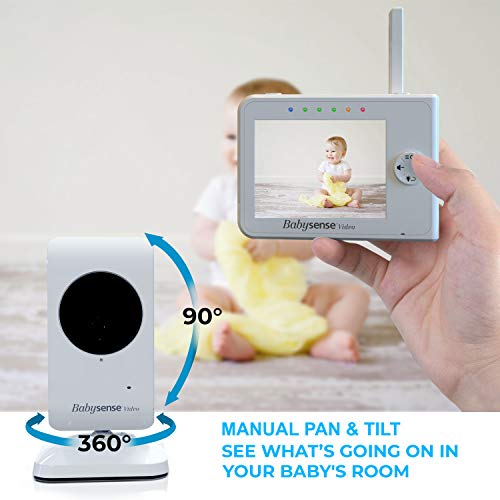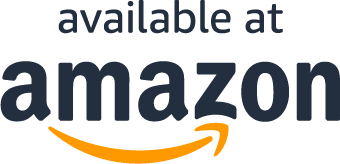 Read More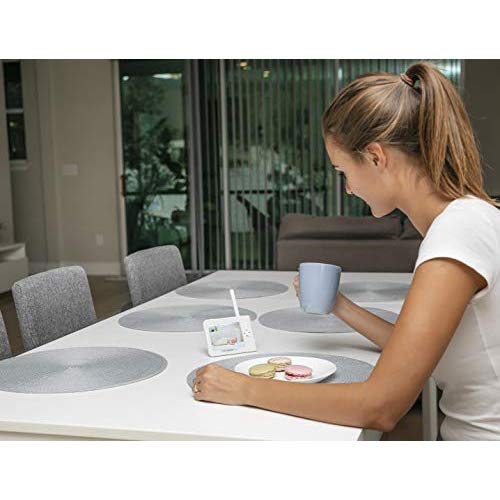 Why Choose Babysense Video Monitor
✅ HAVE A SENSE OF CALMNESS knowing your little angel is safe & sound with the Babysense's 3.5" high definition color Video Baby Monitor. The monitor is supplied with Two Cameras, allowing you to monitor two babies in different rooms from one Parent Unit. We remastered the classic baby monitor design with optional interchangeable lenses (SOLD SEPARATELY) and the latest 2.4GHz FHSS Technology for super-stable, ultra-secure connection and supremely-detailed digital vision & sound.
✅ CALM, COMFORT & SING TO YOUR BABY with your own voice using the most advanced 2-way talkback communication technology. And when the baby can't sleep or needs to be calm, you can make use of the in-built lullabies with white sounds. It's a perfect match.
✅ WATCH YOUR BABY EVEN FROM OUTSIDE YOUR HOUSE as the baby monitor has ULTRA-LONG RANGE of up to 960 feet open space. When you get too far you'll get notified by the out-of-range warning.
✅ DON'T MISS A THING, the cutting-edge Auto Infrared Night Vision is here to showcase what's going on at any hour of the night. On top of that, you can get alerts about high or low room temperature or use the 2x digital zoom with Manual Pan (360 degrees) & Tilt (90 degrees) to really see what's going on in your baby's room.
✅ 100% CUSTOMER SATISFACTION, we at Babysense made the production of highest quality products our #1 priority from the very inception. That's why our original video baby monitor comes with a hassle-free money back guarantee!
What Are You Waiting For?
What Are You Waiting For?
What Our Customers Are Saying
Works with Smilism
We bought the Smilism monitor and decided we wanted two cameras. Bought it in hopes that it would work and it does. Pairing was super simple and we couldn't be happier!My experience with the video feed saying waiting for connection or if you see a bright white flash, the monitor is to close to an electronic device and is interfering with the feed. Example, phone, ps4 controller, tv remote control or external battery pack. It doesn't need to be on opposite ends of the room from these devices just not right next to them.
Long Positive Review
Battery is great if you use the Eco setting occasionally and don't leave it on the charger while full (with any electronic).Picture is great. I have a 3 story house maybe 4 times a week it will have to regain signal. Beeps, takes about 3 seconds, doesn't bother me a bit. Other than that the range is spectacular, works clear out in the back yard.Broke my parent unit, they replaced it in less than 7 days.Couldn't find the charger to said broken unit, sent a replacement just as quick and offered a 10% discount because I was interested in an additional camera. Great company great products.Mom of 3- never had a camera monitor before and I wish I did with my first. Less anxiety, and I can SEE they are breathing and completely fine.
Great product and great customer service!
The best baby monitor we've had. We've suggested this monitor to friends and family looking for a good affordable baby monitor.We had another baby monitor that cost over $200 and decided to stop working within the first year...around 8 or 9 months. Not wanting to spend a lot of money, my husband found the baby sense monitor on Amazon. We were pleasantly surprised that this monitor had a much better picture than the $200 one. The baby sense monitor has been going strong for over a year without problems.Being that we were very happy with the monitor, I wanted to add a camera when our second baby came so we can keep an eye on both kiddos. The camera came with one day shipping and came as promised.We had noticed that the picture on the new camera was not as clear as the one we had. Also, it was only showing in "night vision", black and white. I read some reviews and noticed there were others who had the same problem. I was thinking maybe we got a defective one??I notified the seller of the problems we had with the camera. They have excellent customer service! I didn't have a single problem solving the issue. They sent me another camera free of charge and with expedite shipping. I'm happy to say that the second camera they sent works great. It's nice to know there are still companies with great customer service who stand behind their product.
Works with Smilism SM35RX, click OK to switch between cameras not Menu
We received the Smilism camera a while back but they don't seem to sell individual cameras anymore so I thought I'd try my luck with this one. It connected very fast with my Smilism sm35rx.I ageee with the other poster to click OK to switch between cameras. If I went through the Menu to select the camera individually it would freeze saying it can't connect. Clicking OK easily switched without this issue.
What Are You Waiting For?
Questions?
Why are you running this promotion?
How can I use my coupon on Amazon?
Does this include free shipping?
What Are You Waiting For?