An Exclusive Offer For You
AnubisGX White RGB Gaming Mouse Pad XL, Best Premium XXL Computer Gaming Desk Mat; 10 Glowing LED Types, Large Waterproof Extended Mousepad Surface, Black Non-Slip RBG Precision 31.5 x 11.8 in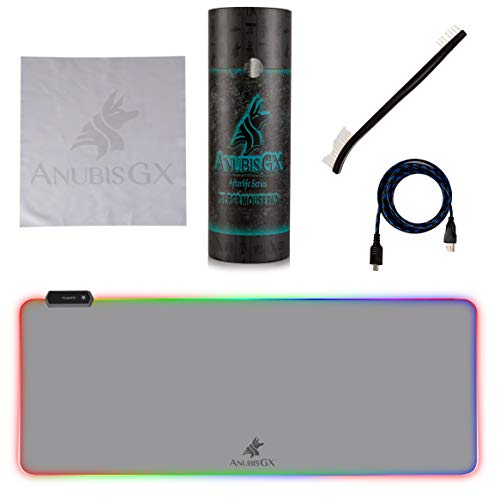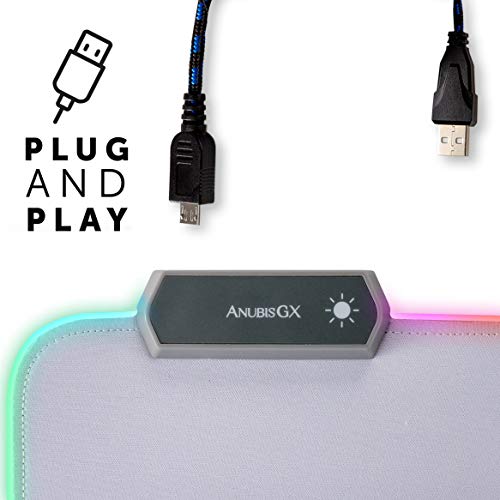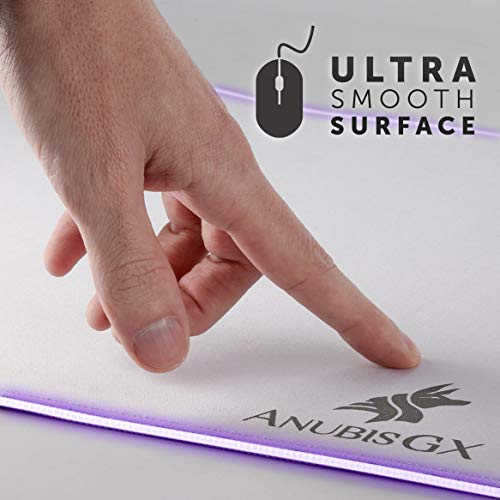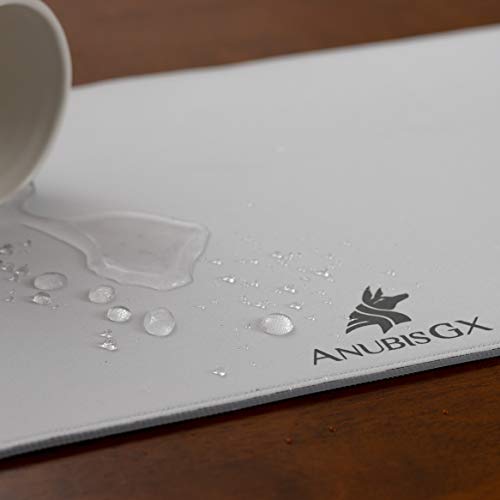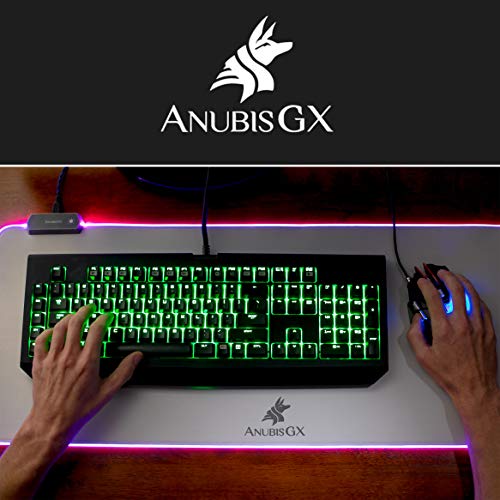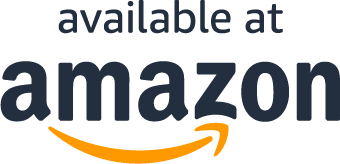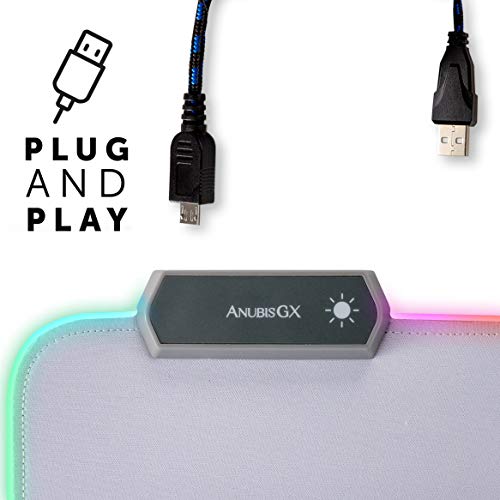 About the product
✔️ EXPERIENCE AMERICA'S BEST RGB LED WATERPROOF GAMING MOUSE PAD – Optimized RGB Mouse Pad by U.S. Marine Corps veteran gamers for gamers.
✔️ PREMIUM SOFT WATERPROOF SURFACE – Soft micro-textured weaved rgb mouse pad surface developed for intense computer gaming. Dominate your competition with unmatchable precision, responsiveness, and tracking. No need to worry about spills on this durable 100% waterproof fabric.
✔️ EASY TO USE & DESIGNED THE RIGHT WAY – Plug & Play switch with one button operation makes usage a breeze. Our switch is on the top of the mousepad keeping USB cord out of the way. Extra USB saves your ports for charging of cell phones and powering small electronics. ON/OFF memory return. No cycling every time you turn it on.
✔️ 10 ULTIMATE LIGHTING MODES – Exceptional LED glow fiber capable of exceptional steady Red, Green, Royal Blue, Purple, Sky Blue, White, Pink or Yellow light. You can also chose to showcase your display with its enhanced breathing or gradient light motion functions.
✔️ EXTRAS, EXTRAS, EXTRAS – You receive an AnubisGX cleaning brush, 20 cm microfiber logo towel, and simplified directions. 3% of all profits support SemperFi Fund for injured veterans. 100% Lifetime Guarantee.
Questions?
Why are you running this promotion?
How can I use my coupon on Amazon?
Does this include free shipping?
What Are You Waiting For?