An Exclusive Offer For You
Ann Darling Latex Sport Waist Trainer/Cincher/Trimmer Hourglass Corset For Weight Loss
$6.00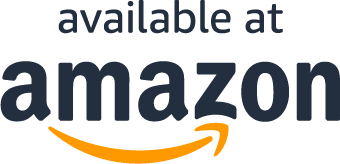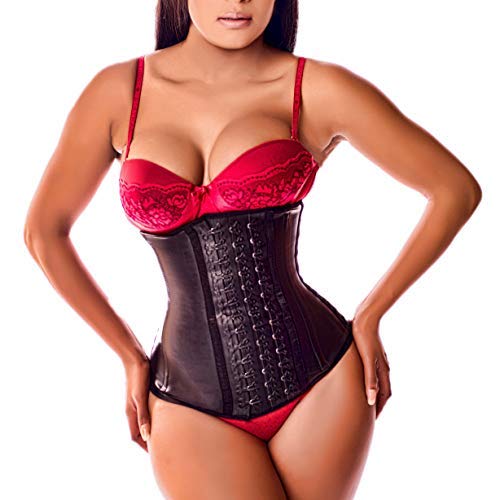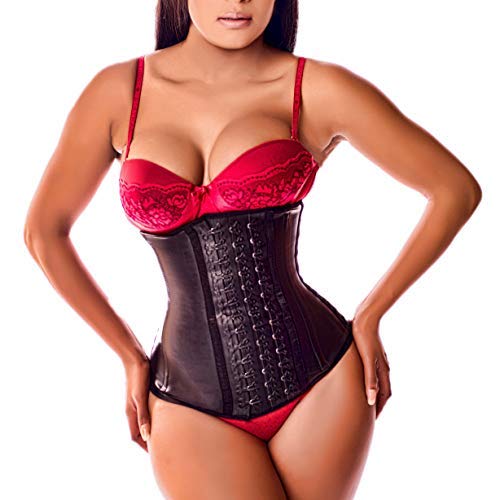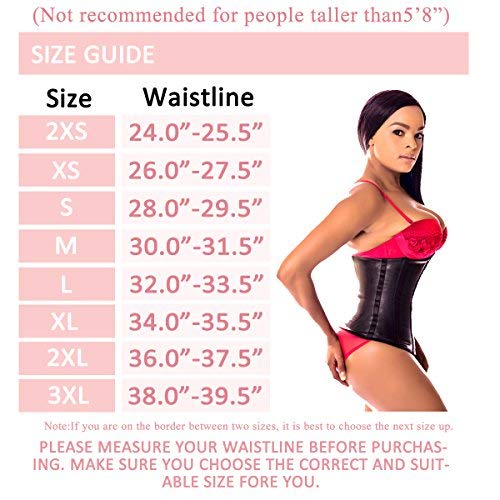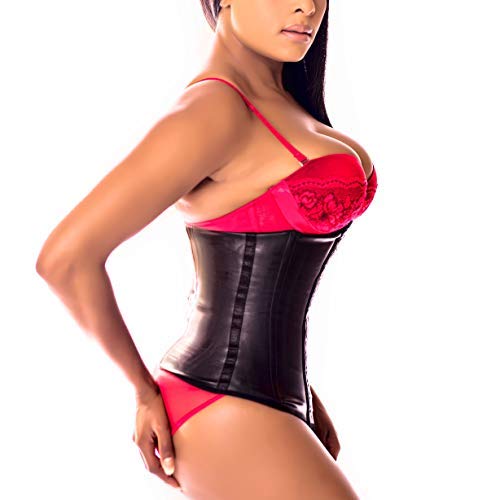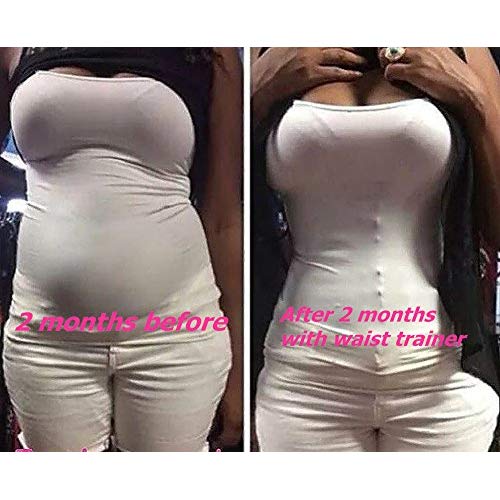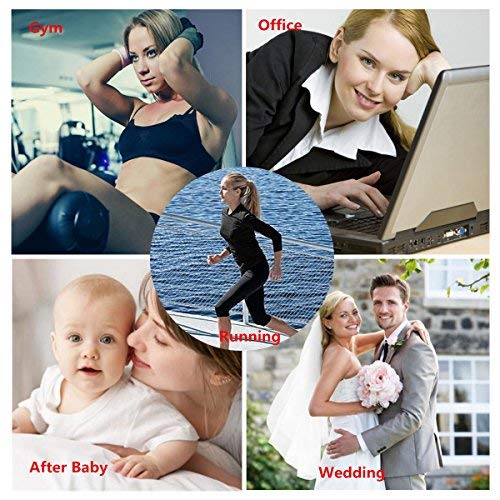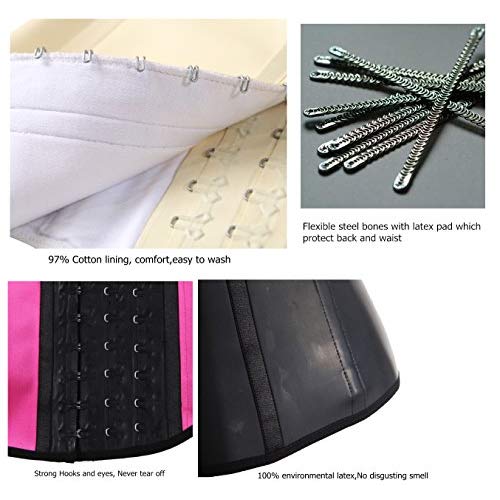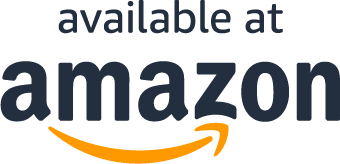 Read More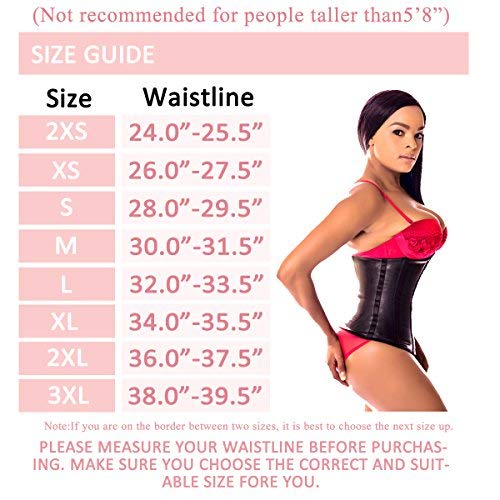 About the product
Core Material: 100% Latex Original Colombian design and technology, quality manufacture,. Don't be fooled by cheap imitations. Waist Trainer is sold by Slimaker only. The Latex odor might be repulsive for some people. This odor is temporary and will go away in no more that 3 to 4 days. If you do not like the smell leave your cincher in a well ventilated area and it will go away. The inner layer is soft cotton which has been designed to absorb the sweat so that you will not feel uncomfortable.
Do NOT use default Amazon size chart. This waist cincher runs a little small, to properly choose your size measure your waistline and choose based on that measurement. BUYER NEEDS TO USE TAPE MEASURE TO CONFIRM HER ACCURATE WAIST SIZE BEFORE ORDERING to prevent ordering wrong size. DO NOT GO BY YOUR CLOTHES SIZE, HEIGHT OR WEIGHT.
High compression Durable latex will give you a high resistance to slim curve. It will also works for LONG TORSO. It helps to reduce 3-5 inches in waist when you wear it. The front closure length of waist trainer 33cm /13inch, back length 26cm /10.5 inch. 3 Hook-and-Eye: adjustable with the changes of the waistline and exercise intensity, while instant shaping and slimming your body. The front hooks are large size and extra robust and capable of providing the support with no accidental breakup.
This design of waist trainer is not adjusted by long rope in the traditional steel boned corsets, therefore can avoid all the awkward moments with the tracks on the back. But it still is strong enough to be used as corset. It can mix and match a variety of clothes and dresses in the daily work, Use with proper clothing it will be also invisible, buyer use this product under their clothing at work, the molding pressure and the sauna effect will help to make this product your best Waist Trimmer.
Not all waist cinchers are created equal, ANN DARLING waist trainer Devoted to manufacture waist trainer and corset more than 10 years and do our best to serve for each customer. ANN DARLING is US Brand and shipped from USA, all materials are environmental and secure. The latex core of this product is approved to be used on your body. Many other cinchers use rubber which is harmful for your health.
What Are You Waiting For?
What Our Customers Are Saying
Great Waist trainer.
This product is very good for someone with a long torso. In my case, I bought it because I wanted to tuck in my "mommy flap" and It was difficult for me to find a wait trainer that fit the length of my entire middle body. The outside of the waist trainer is almost a latex/rubber feel and look. As for the inside, it is cloth, but still smooth. I wore it to work today and I honestly loved the feel. One thing that stood as a big plus to me is the fact that I was not able to see the hooked part from my clothes, it is discrete. Also, with the previous waist trainers that I have owned, I notice that after a couple hours the waist trainer begins to creese in the waist area. ( love handles) as for this one, it has not so far. I will update if it ends up doing so. But overall I think that it is worth the money and also a good product. Info: 205 pounds/ size 2x
Feeling confident in my new waist trainer
I am typically a size 8 and ordered a size large, and it fit. If I were to order a medium it would not have fit at all. If someone is a size 6 than I would suggest a medium. When I first opened the package I was most impressed by the quality of the inside. I also really like how smooth the outside is, meaning you won't see the ribs of the waist trainer when wearing clothes. I wasn't quite sure how to get it on so I cinched it together and then stepped in it and slid it up my legs and up to my waist. I liked that it went from my bra to my hips - which means that I didnt have a muffin top on the top or sausage fest at the bottom. It is easy to sit in and move around in, and I think that is the most important thing in any waist trainer. My favorite thing about this waist trainer is how i looked in my clothes. It makes me feel confident wearing a tight form fitting shirt.
It helps lift my mommy flab
OK so this is going to be a long review, it will take at least two attempts to get the right size the chart is almost about accurate on which size to get for you I am 5'2 and between 160 and 170 pounds. So I went for A 3X which was not tight, it fit me but it was not tight, my waist size is 36 inches, so I was going to decide on a 2X which the chart says would be tighter on me instead of being comfortable, which I obviously desire a tight fit. But then I thought about it and realized that the waist trainer has three columns in which I can tighten overtime, so I thought to myself it would be better to get a plane extra large and by doing so I would use the first column and as I lost weight I would go into the second and then finally the third column. And I was right the extra large fits me perfect I love it I'm using the first column and it's a good tight fit I can even put it up to the second column which is even tighter. But for working out at the gym I would like for it to be on the first , to start off with. Now for the waist trainer itself I ordered it because I have had two babies in a row within one year and so I have a mommy flab which is extra skin and tummy and the front of the waist trainer is long so that helps lift and tuck in my tummy so the whole front of my stomach area is completely wrapped which I love as you can see in the picture how low the bottom of the waist trainer goes, and the back of the waste trainer is short so it's perfect. It's super comfortable soft I love it !
A very good product, it being the first corset/waist trainer I've ...
A very good product, it being the first corset/waist trainer I've used it's pretty good but let me share some of my dos and don'ts I learned the hard way; DON'T: Put the trainer in after you've eaten! You won't be able to digest properly and you'll probably throw up a little because of that. DON'T: Lie down after eating as again, you may throw up. DON'T: Try to do exercise off the bat with he trainer on. DON'T: Put the trainer on if you feel sick/nauseous/struggling to regulate your breath etc. Be sensible! DON'T: Try to sleep with the trainer off the bat. You may have laboured breaths whilst sleeping or attempting to sleep. DO: Eat with the trainer on! Take small bites or chew very well before swallowing. With the trainer on, it'll regulate your portion and digest properly. Take at least 15mins first with the trainer on before you eat to allow your body to adjust accordingly. DO: Lie down with the trainer on if you have laboured breaths to relax your body, but don't fall asleep! DO: Increase the time spent in the trainer daily. Start from 1-3hrs a day and add an extra hour when you find it easier to move around and breath and just do your regular activities. DO: Small amounts of exercise when your body is used to help trainer, and increase the difficulty accordingly.
Naturally curvy, looking for control.
I have a natural hourglass figure, but needed some definate tummy control. Needless to say, i bought the Kardashian crap and it did nothing. Conformed to my body awkwardly and bulged out at the stomach. My stomach was flatter without it on basically. BUT THIS ONE IS AMAZING!!! Its comfortable and i have to do way less tucking lol. I apparently have a ridiculously long torso because i did think it would've been a little longer, but amazing. I also thought it would've been more of a struggle putting it on, it was pretty easy. THANK YOUUUU!!!!
What Are You Waiting For?
Questions?
Why are you running this promotion?
How can I use my coupon on Amazon?
Does this include free shipping?
What Are You Waiting For?