Exclusive offer to you
Angel garden furniture covered, waterproof, UV resistant, heavy 420D Oxford fabric rattan furniture cube collection, courtyard, outdoor (125x125x7cm) - Black
£0.00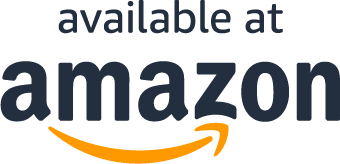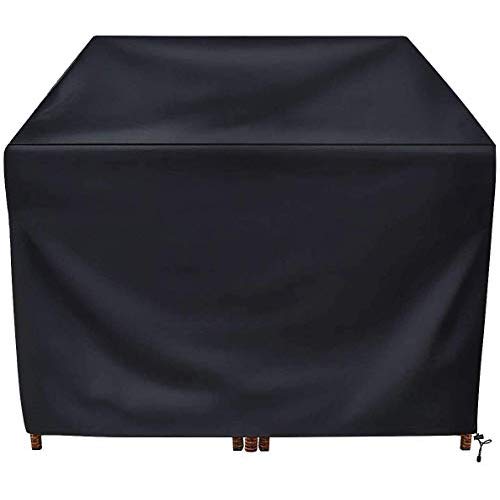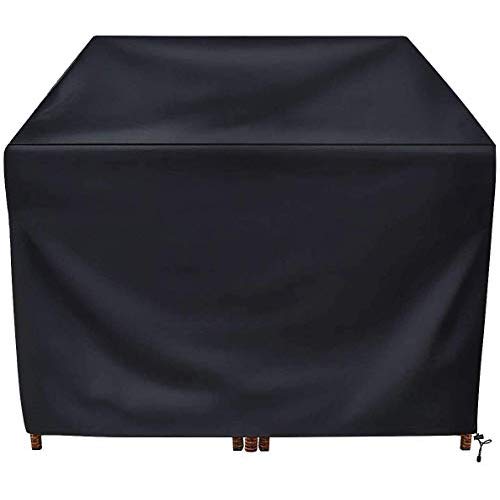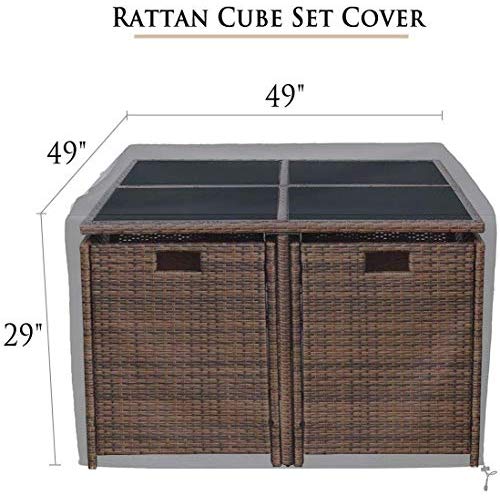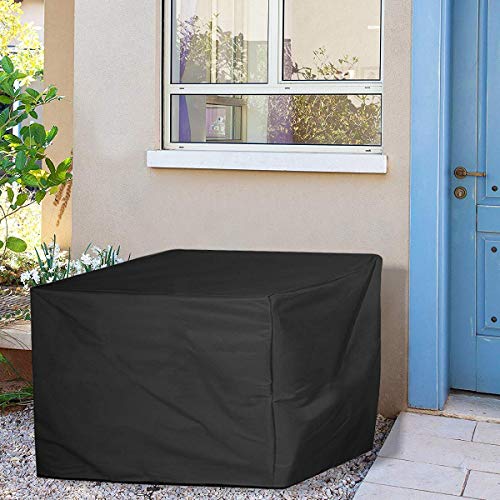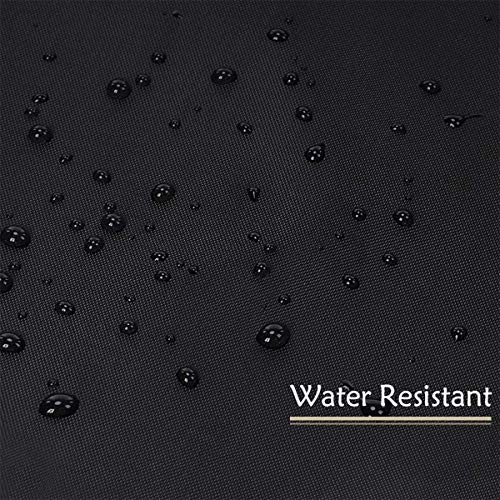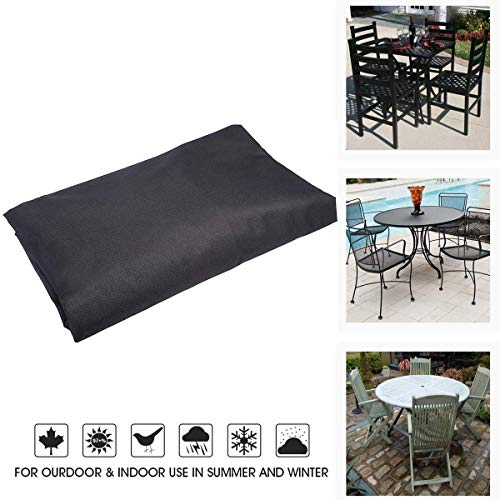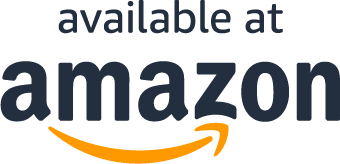 Read More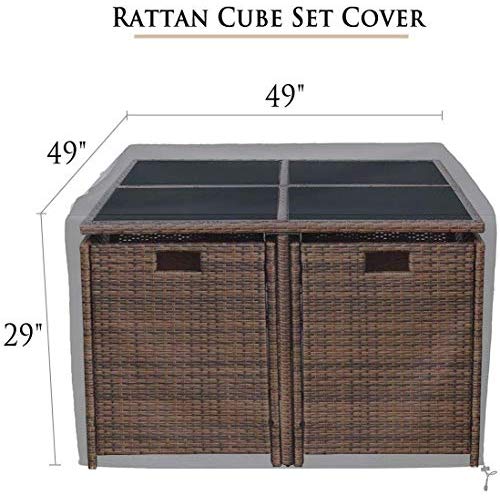 About products
★ Upgrade Furniture Cover ★ Made of High quality 420D oxford fabric.
★ Perfect Size ★ The Ankier outdoor furniture cover is apply to all kinds of outdoor furniture, chairs, benches, coffee table, rattan cube furniture set, etc.. The size is 125cm length * 125cm width * 74m high. Guaranteed to fit square/round patio table and 6-8 standard chairs size up to 48"(L)x48"(W).
★ Secure Fit ★ There is a side hook and loop straps at the bottom. Which was special designed to help tighten and keep the cover secure on the furniture, so that it will not be blown away by wind.
★ Durable Material ★ Made of tough polyester fabrics, this nice grill cover is weather-resistant, dust-proof for enhanced durability. 100% coverage UV-resistant design avoids the exposure of furniture in the sun makes your furniture always look like new.
★ Our Warranty ★ Ankier promise a 6 Months Warranty and 30 Days Money Back Guarantee. Please feel free to contact us if you have any questions. Thank you for your support and wish you a happy life.
What are you waiting for?
What are our customers talking about?
Solid, moistening, good quality and excellent sewing.
I don't know what comfort is. If I put it comfortably on my furniture? Anyway, I do have a garden table. I think I bought it, and it fits perfectly, and it works well, but I also have a set of wicker furniture (yes, I know it's not for external use), but I like it! Because it is not for external use. No one makes cover for those chairs. Therefore, I am looking for something to accomplish this task. This is not the first attempt, but the last success. It is neither lightweight nor old. This is waterproof, OK! It has two layers of mixture, and there is a rubber covering inside, so whatever you cover, it will keep good and dry. I found a beach chair cover, which is a pleasure for my two seater. This table protects two single chairs, but in the end, I may feel sorry for my desk and use it accordingly. Not sure yet. Depends on which items of my garden furniture will warm me up more. alpha
After a while. It was damaged on the morning of Sunday, which was sent to them by e-mail. It was answered within 20 minutes. I am impressed with customer service. As for the product, because it is so excellent. We have been in the storm and gale for several weeks, but the cushions in the box are still kept, and the mats are kept dry. The building is strong and the fittings are huge. When I put it together, I am a very competent DIYer, but this is not a negative comment, but just powerful. Can I absolutely recommend this product? Oh, it's very comfortable and very fashionable.
Wonderful sofa covers, no harm to us!
I'm really pleased with this product - we have the opportunity to order a slightly damaged product because of the surprisingly low price, but fortunately we received an undamaged one. A high quality project takes a husband for about 20 minutes, putting it together and looks great in our new courtyard. The cushions are lovely and comfortable, but I will add some color accents to make them more comfortable. Delivery is fast - even if the company says it may take a week, we order it to receive it on Sunday and Tuesday. I am very glad that we have seized the opportunity and ordered.
Bought this recently bought Rattan Garden Furniture cube, I am very pleased with the quality and price. The material shows strong water resistance. This is indeed undergoing the test of all the terrible weather we are experiencing. It has already risen to the top. Absolutely recommend this product. And that is what we want.
Super waterproof, around the bottom.
I am very satisfied with this product. I was a little skeptical when the price was low, but the quality of the cover was excellent. Super waterproof, around the bottom. This cover keeps all my garden furniture. It's not too much trouble. It is also a perfect fit and cover for my furniture, it has a convenient pull line, easy to fasten, to provide a comfortable fit and prevent wind. It's easy to dry up my chair and table before it reaches the rainy day. The rain has stopped and it soon dries up. very good
The amazing value of money does not take too long to put together. It is delivered in a huge box. It is said that it needs 2 to carry and assemble, and there is no need to make a fuss. There was only one small problem: a panel of a chair was damaged at a corner, but I sat on my balcony but couldn't see it. Very comfortable and a wonderful purchase! It's worth the price!
What are you waiting for?
problem
Why do you want to do this promotion?
How can I use coupons on Amazon?
Does this include free delivery?
What are you waiting for?