AMAZON.COM 70% OFF COUPON

7% Glycolic Acid Toner with Rose Water, Witch Hazel, Aloe Vera Gel – Alcohol-Free & Oil-Free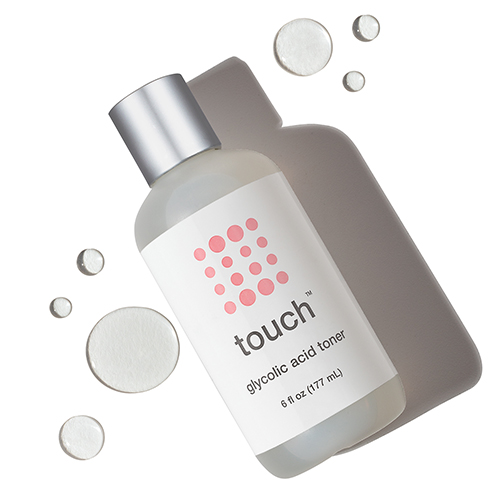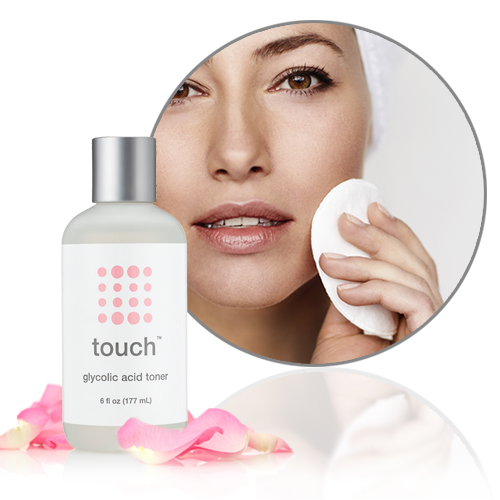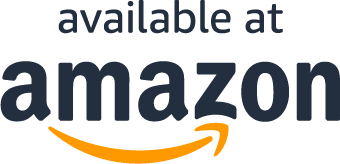 Finally, A Glycolic Acid Toner For Clear Complexion
With No Harsh Alcohols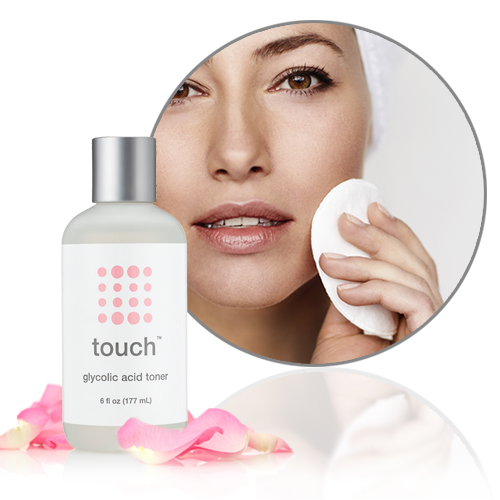 AN EXFOLIATING TONER FOR BEAUTIFUL SKIN: Made with 7% Glycolic Acid, Rose Water, Witch Hazel, & Aloe Vera Gel to exfoliate and revitalize your skin. Used post-cleansing, this toner refines pores and provides mild resurfacing for a more radiant and youthful complexion. It's the perfect solution for Anti-Aging, Dullness, Blemishes, Pores, Acne, Uneven Skin Tone & Texture, Blackheads, & Hyperpigmentation. 
SAFE FOR ANY SKIN TYPE: This toner is alcohol-free & oil-free which means it's safe for all skin types, including acne prone, combination, & oil/dry skin. 
IRRITATION-FREE EXFOLIATION:  Our toner contains 7% glycolic acid at a pH of 3.5 which helps fight the effects of aging, reduces blemishes, and promotes healthy glowing skin, all without any irritation.
NON-DRYING & SOOTHING OIL CONTROL:  A soothing blend of rose water, witch hazel, & aloe vera provides oil control without stripping the skin. These soothing ingredients remove excess oil and clear pores while also reducing pore size.
NO MORE REDNESS: Rose water and Witch Hazel both provide anti-inflammatory, anti-bacterial, & antioxidant properties and Aloe Vera Gel further soothes your skin while keeping it moisturized and hydrated.
What Our Customers Are Saying
Great toner!
I am very pleased with this toner! I am a advocate of rose water and aloe. This tones my skin with out making it feel dry. It cleans away any excess oil on my skin. It has a lovely scent and makes my skin feeling clean and hydrated. It is great at getting any rescue left behind after cleansing while leaving the skin soft and smoother.
Clean-feeling skin, and great results!
I've never been a huge fan of increasing my skin care routine too much since I don't like the time and upkeep of it, but this toner has now pretty solidly made itself a core part of my routine going forward! I LOVE the pleasant smell. A lot of facial stuff is either way too chemical smelling or over the top floral. But this is a nice bit of fragrance from its ingredients and so it's not overwhelming but still smells wonderful. I've noticed a huge difference in my skin using it daily. Redness on my face has decreased a ton, and I noticed that after the first day using it. I've also seen a consistent drop in irritation/acne too. The aloe makes it soothing for my skin, too, since I spend a lot of time out in the sun and even with sun screen end up a bit burnt here and there. I will DEFINITELY buy this again when I run out. Kind of kicking myself for not working a toner like this into my skincare regimen sooner!
Must have for daily skincare ritual!
This toner is amazing! I've also used the glycolic acid pads from this brand as well and with great success so I know this is a brand I can trust. It leaves my face feeling clean and refreshed. Definitely high quality and great value for the price.
Clean and great feeling product.
Nicely sealed bottle, easy open cap. The product feels nicer in cleaning than a previous one I tried. Smells the same as their cleaning pad wipes I used previously. Adding this into the routine with the other products so I can use it off and on inbetween the others. Simple instructions and easy to follow details.
Another great product from Touch
I love Touch products so when I saw that they had this new toner I had to buy it. I use it twice a day after washing with Touch glycolic acid cleanser. It has tightened my pores. It does not make my skin feel dry. I have sensitive skin and have had no problem using this toner. It has a pleasant rose scent.
Beautiful, glowing skin!
I love how my skin looked after using this even after a few days!! It's amazing!
Questions?
What makes your brand different?
Why are you running this promotion?
How can I use my coupon on Amazon?
Does this include free shipping?
What Are You Waiting For?