An Exclusive Offer For You
6 Unframed 8"X10" Pieces of Inspirational Wall Decor. These Inspirational Posters for Girls Room Are Made Up of Cute, Colorful Quote-Based Prints That Provide Positive, Motivational Reminders Each Day
$0.00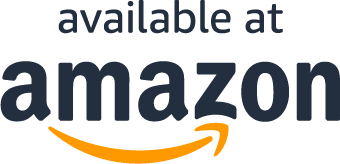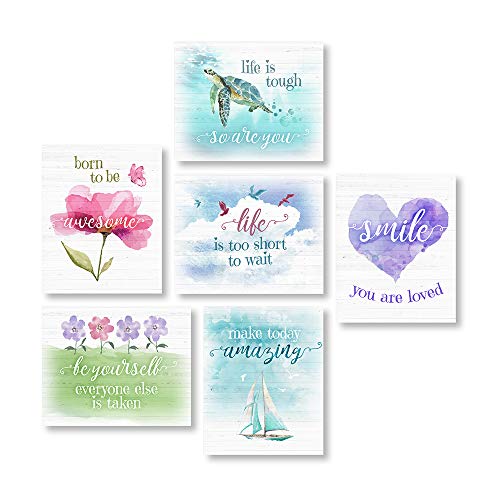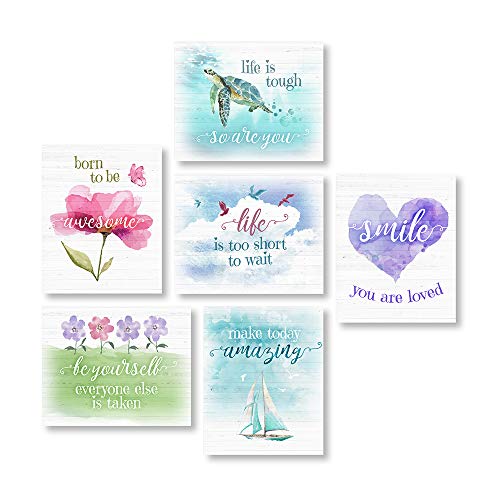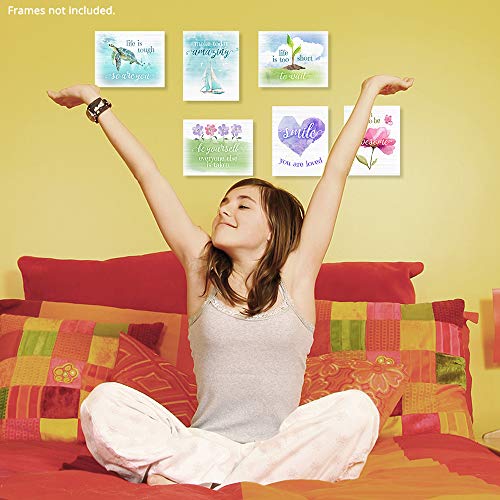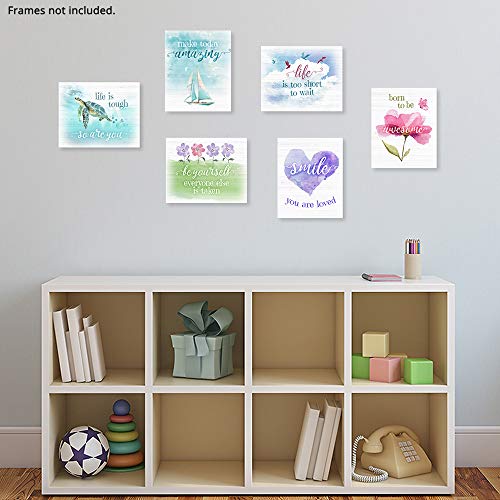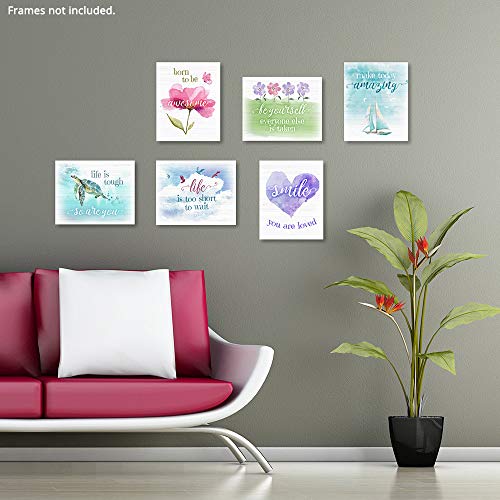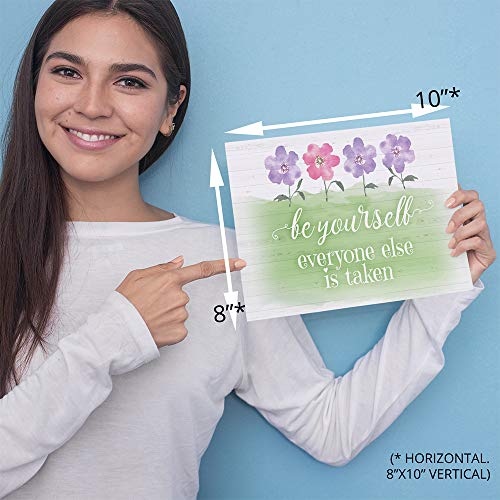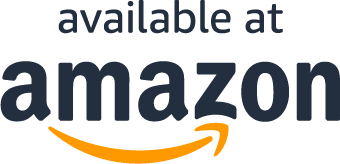 Read More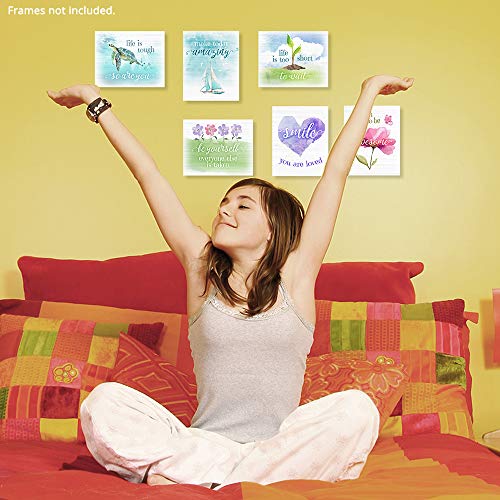 About the product
Make sure this fits by entering your model number.
6 MOTIVATIONAL PRINTS helps overcome negative thoughts. Sweet inspirational wall art for teen girls
HAND INSPECTED FOR COLOR, SIZE AND QUALITY: We want to make sure you get exactly what you ordered
READY TO FRAME: You know your wall way better than us! Choose your favorite frame that works for you
WE GO THE EXTRA MILE: We wear cotton gloves, use acid-free paper & ship in stiff stay-flat envelopes
100% AMERICAN MADE: Designed, created, hand-inspected, packed and shipped right here in the USA
What Are You Waiting For?
What Our Customers Are Saying
Great artwork
I currently have these hanging in my little ones' room and love how they look. I went to my local dollar store and bought plain black frames and these look great in them. The colors are so vibrant and the words are clearly legible. The pictures have a beautiful watercolor painting to them and this includes the words. The colors match with practically anything and the words are very motivating. The size of these are 8x10's and fit any frame, so far, with no issues. My personal favorite is the sea turtle. I absolutely love the green and realistic look to it. These are not your typical cartoonish looking motivational posters but rather better painted and more grown up looking.
Love them!
Super cute! I love the positive messages and beautiful colors! I got them for my teen nieces and they love them! Put them up on their wall the day I gave them to them. The package was a little bent (expected) so i put the posters in a book for a day or two before giving them to my nieces and they straightened out nicely.
Cute pics!
I think they were a little pricey for 6 pieces of cardboard but they are cute and I bought a set of 6 white frames to complete the look for my daughters room.
So cute
These are a perfect addition to my daughter's room. We always work on positive thinking and this is great for he to see everyday.
Colorful and no frame needed
Just love the colors. Dont even need a frame. looks so cute in guest bathroom
What Are You Waiting For?
Questions?
Why are you running this promotion?
How can I use my coupon on Amazon?
Does this include free shipping?
What Are You Waiting For?