Hydrate The Easy Way!
Hydracy Water Bottle with Time Marker - Large 1 Liter 32 Oz BPA Free Water Bottle - Leak Proof & No Sweat Gym Bottle with Fruit Infuser Strainer - Ideal for Fitness or Sports & Outdoors
$11.25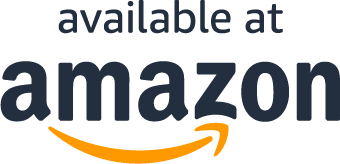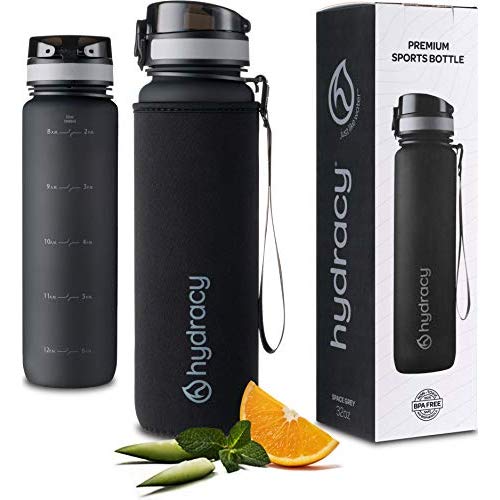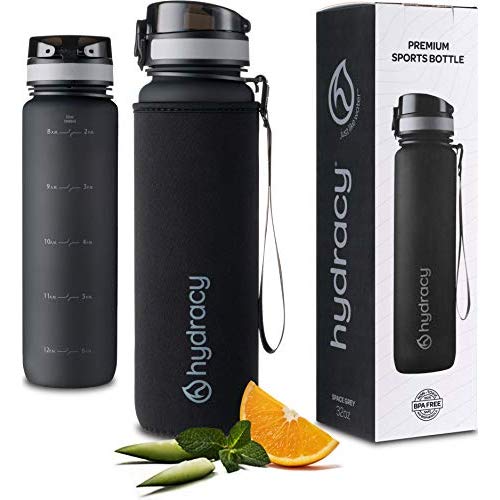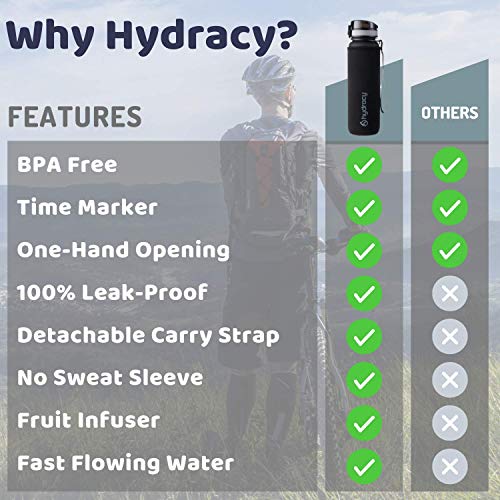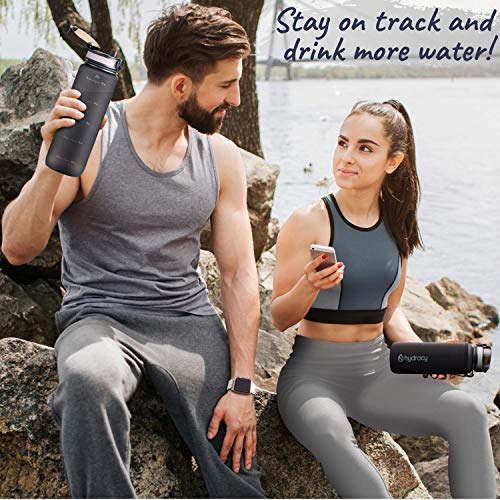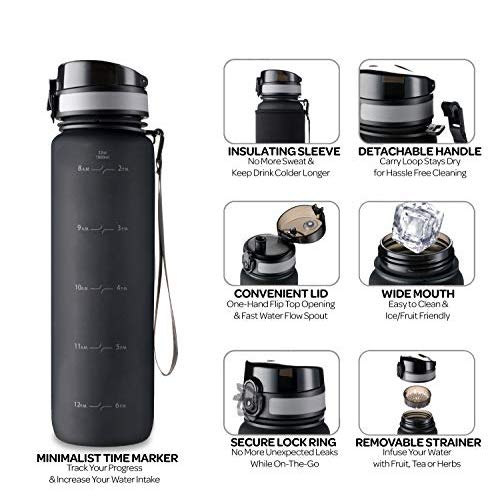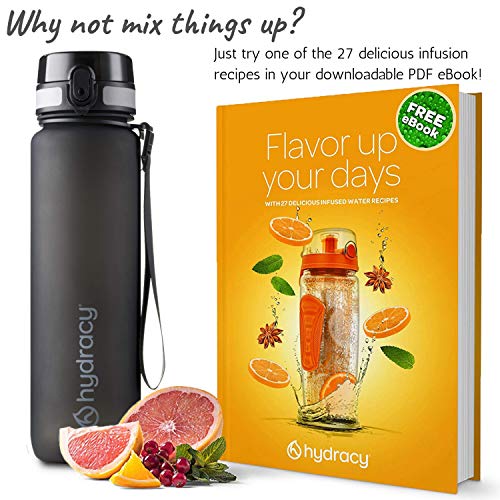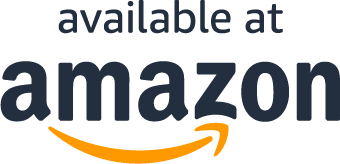 Read More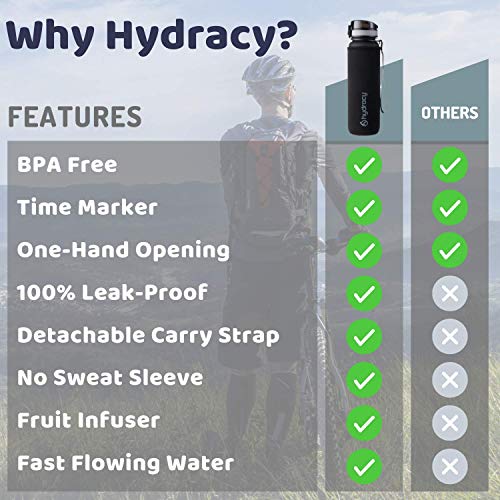 About the product
Make sure this fits by entering your model number.
💧DRINK MORE WATER 100% Leak Proof and Zero Condensation! This large water bottle and its no sweat insulating sleeve keeps your gym bag dry and your office table puddle free. Less mess around and more healthy hydration for your body!
🕒WATER BOTTLE WITH TIME MARKER Thanks to its minimalist timeline, this intuitive water bottle reminds you when to take your next sip throughout the day. No more guesswork, you will conquer your daily water intake goal effortlessly!
🌱SAFE, NON-TOXIC, DURABLE This reusable water bottle is made of highly durable shatterproof Tritan co-polyester plastic that is 100% BPA Free to ensure that water is clear of harmful chemicals, plastic taste or bad odor!
👍SMART DESIGN Equipped with a detachable travel carry strap, spill proof flip top lid, convenient wide mouth and a Fruit Infusion strainer, your stylish Hydracy water bottle has everything you wanted and more! It also comes with a 27 Detox Fruit infused water recipes eBook bonus!
✅BEST GIFT FOR SPORTS & OUTDOORS Whether your family and friends are real fitness, cycling, hiking or camping enthusiasts, or enjoy a good workout at the gym from time to time, they will all love your gift idea!
What Are You Waiting For?
What Our Customers Are Saying
Great Bottle Features!
A pretty good option for those who hate drinking water! I'm terrible at it, so I was specifically looking for one with time markers (I also have an app to remind me, but I need all the help I can get).I was a little concerned about the narrow spout (most bottles have a wider ones), but it actually made drinking easier and I think that extra hole next to the spout helps the flow. I don't feel like I'll spill or choke myself. [Also please ignore the lipstick on the spout in the picture] The bottle is a bit more opaque than expected, but I can just check the water level against the light. Not a big deal.Greatest things are the detachable strap and how it doesn't keep odors. I've washed it a few times and sometimes I have those powder drink mixes to liven the water up, but there's no soap or old water smell. Definitely using it as my main water bottle now!
Hydracy Water Bottle
I ordered it for my daughter in law for Christmas gift.
What Are You Waiting For?
Questions?
Why are you running this promotion?
How can I use my coupon on Amazon?
Does this include free shipping?
What Are You Waiting For?