A Special Gift for You: 80% Off Variety 3-Pack
K-TOWN Korean Sauce Variety 3-Pack:
Super Spicy Chili Sauce, Kimchi Spicy Mayo, and Honey Chili Sauce
$4.39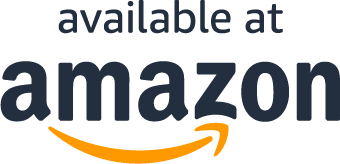 | | | | |
| --- | --- | --- | --- |
| 44 | Coupons used | 6 | Coupons left |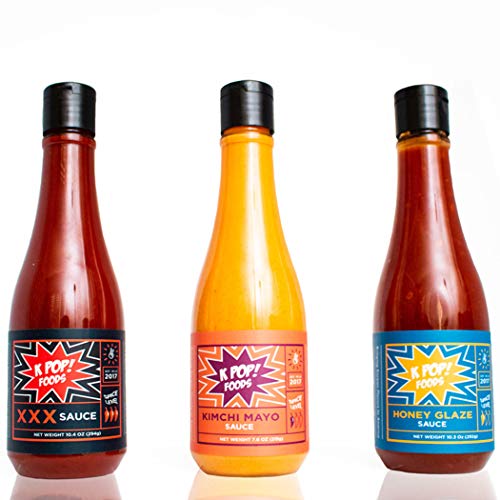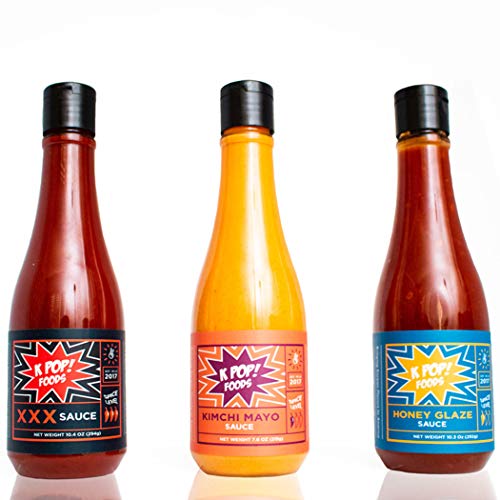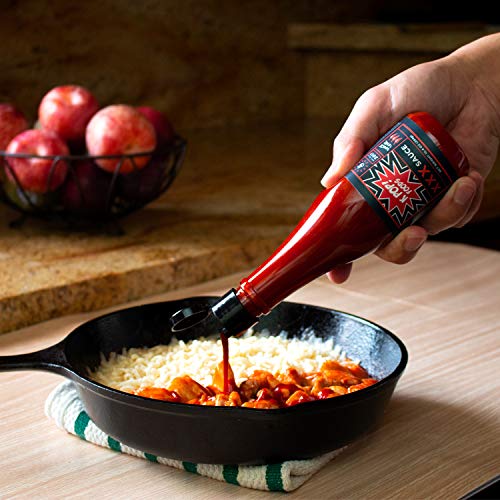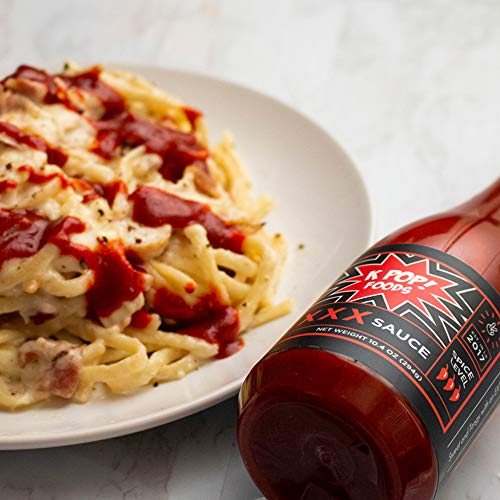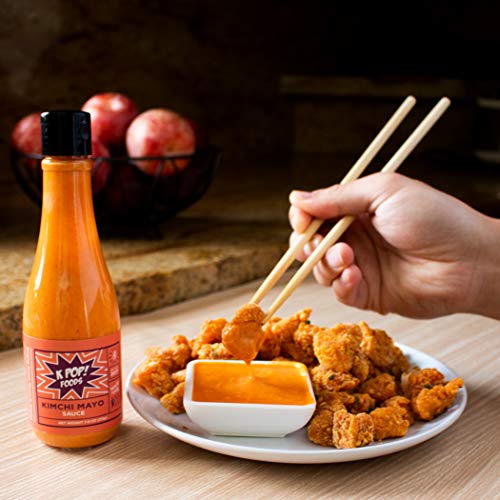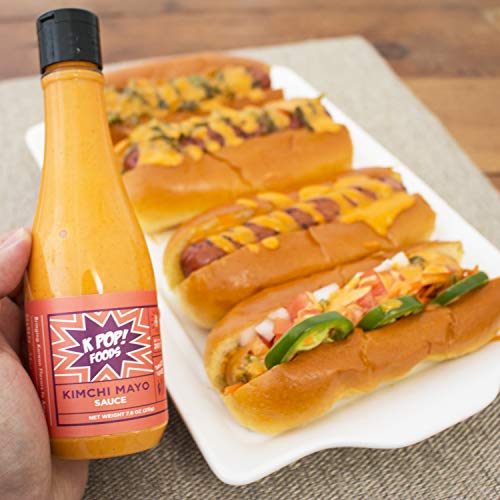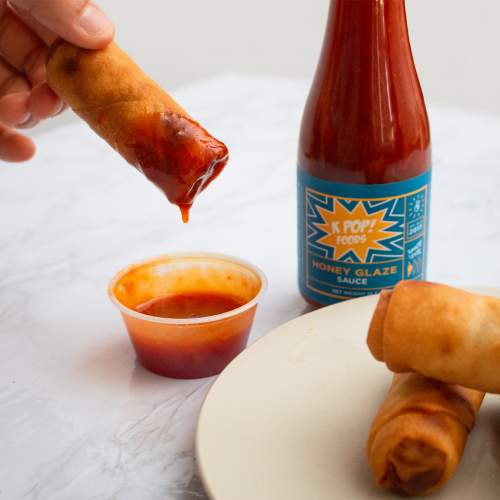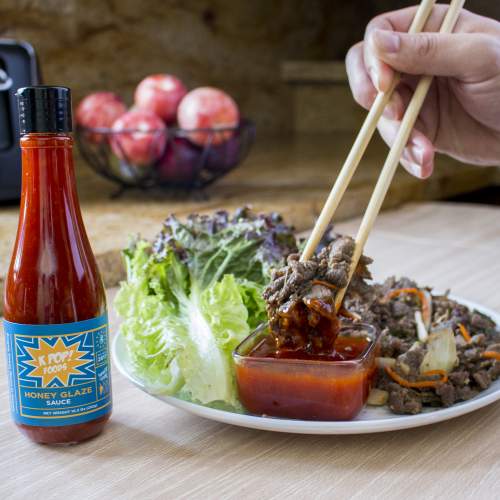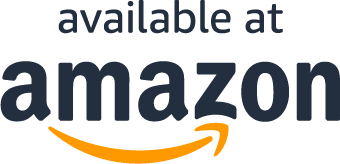 | | | | |
| --- | --- | --- | --- |
| 44 | Coupons used | 6 | Coupons left |
Read More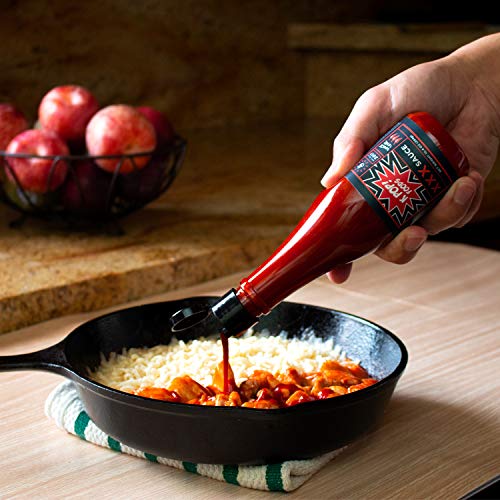 About the product
WINNING FORMULA- Our Variety 3 pack contains sauces created by successful restaurateur and celebrity chef, Chris Oh.
TASTE OF KOREA- KPOP XXX Sauce is a family recipe based Korean chili sauce made from authentic traditional gochujang korean chili paste, resulting in a slightly sweet, rich, tangy flavor that finishes with a super spicy kick!
FLAVOR PACKED- KPOP Kimchi Mayo Sauce combines Korean chili peppers, garlic, lemon, and vinegar to create a bold and zesty twist to mayo with mild heat.
DELIGHTFUL BLEND- KPOP Honey Glaze Sauce blends hot honey, gochujang Korean chili sauce, jalapeños, garlic, and lime, creating an extra sweet and tangy flavor with a slight kick.
PERFECT GIFT- For all foodies, home chefs, and Korean food, BBQ, and sauce lovers.
What Are You Waiting For?
What Our Customers Are Saying
Yes to the sauce
I love these sauces. They're good for so many dishes. I can't decide which one is my favorite. I only wish they came in bigger bottles because we can really blow through them.
Great range of sauces!
The one sauce that stood out to me most was the kimchi mayo sauce. I'm a big fan of spicy mayo so I was excited to try it. I have to say that it didn't disappoint! Fried chicken wings go perfect with the kimchi mayo!The XXX sauce looked a bit intimidating with how dark it was but it had an interesting taste. It's like a hot bbq sauce with a small hint of sourness in it which I liked. I added it to my ground beef and steak and thought it was a great fit.The honey glaze sauce definitely had the most flavor out of the three. It tastes like a sweet & sour sauce that I had back then as a kid with steamed chicken. Probably didn't have a completely different element in it to make it taste 'unique' compared to the others but it's a great sauce.Overall happy with the purchase, it was a huge plus that it only took a day to arrive!
Perfect with my meal preps!
As a student sometimes I don't have enough time to marinate my chicken breast for my meal preps and so I'm happy with the range of flavors I get from KPOP Foods. It adds good, yet simple flavor to my otherwise plain chicken. I like the pack of three because if I start to get sick of one flavor, I just switch it up. My favorites in greatest to least: XXX sauce, Kimchi mayo, and Honey Glaze.
Flavorful and spicy but not numbing!
My favorite sauce out of this trio is the honey glaze. I like eating it with salmon either as a way to flavor it before baking or after pan searing and using the sauce as a topper. It's a classic sweet and spicy flavor with quite a bit of spicy kick that I enjoy pairing with any meat.The kimchi mayo is yummy but I think less versatile than the honey glaze. I prefer the kimchi mayo as a dipping sauce for chicken or gyoza. For me, the kimchi mayo sauce is a mustard substitute. It has a bit of spice but the creamy texture helps smooth the fiery-ness out.The XXX sauce is really good when you mix it in rice or noodles. It's spicy without being numbing and doesn't make your eating painful. Since it's spicier than the original Kpop sauce, this is more efficient when I'm trying to flavor my fried rice because I can use less but still get the heat and flavor I'm looking for.Overall, highly recommend these sauces if you're looking to flavor up your food and add a little bit of Korean spice to your food without losing sensation in your tongue!!
Great tasting sauces!
The sauces taste amazing and have lot of flavor. They definitely taste like what they're supposed to. These are great with dipping fried chicken or adding in to some dry noodles. Maybe even dipping some fries. Great buy!
What Are You Waiting For?
Questions?
Why are you running this promotion?
How can I use my coupon on Amazon?
Does this include free shipping?
What Are You Waiting For?