An Exclusive Offer For You
Xero Shoes Prio - Men's Minimalist Barefoot Trail and Road Running Shoe - Fitness, Athletic Zero Drop Sneaker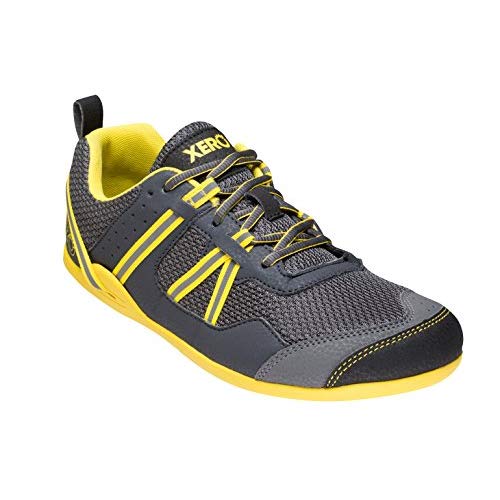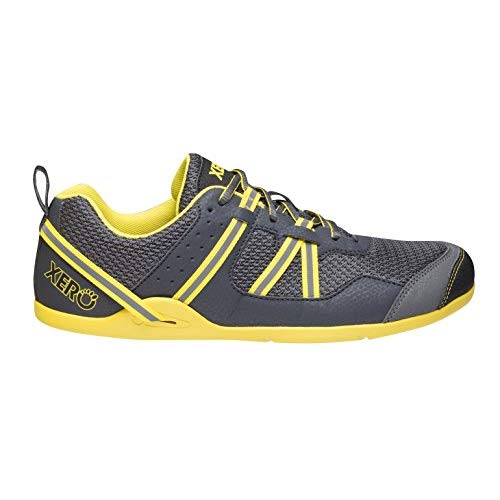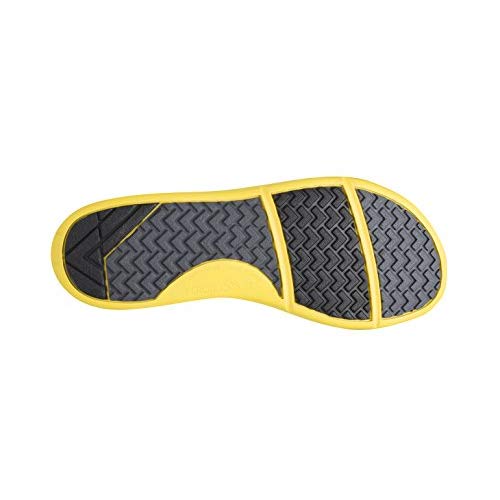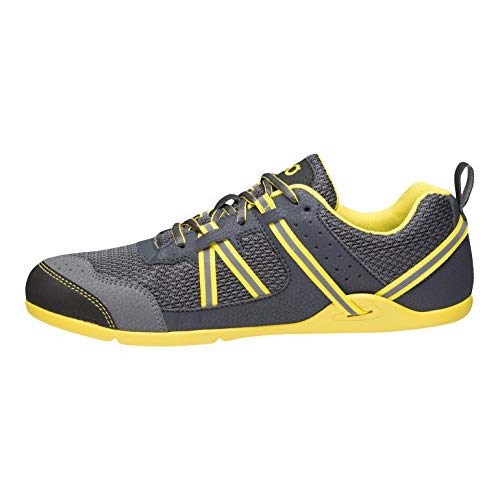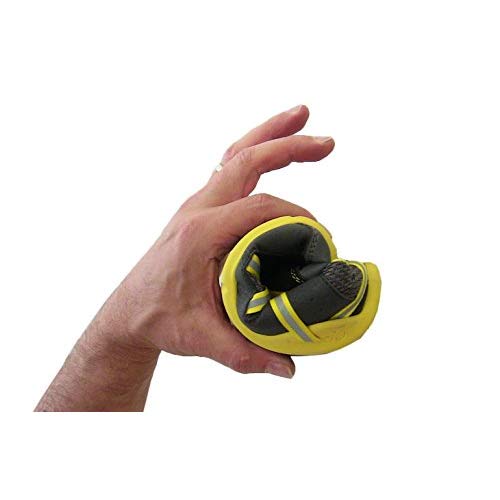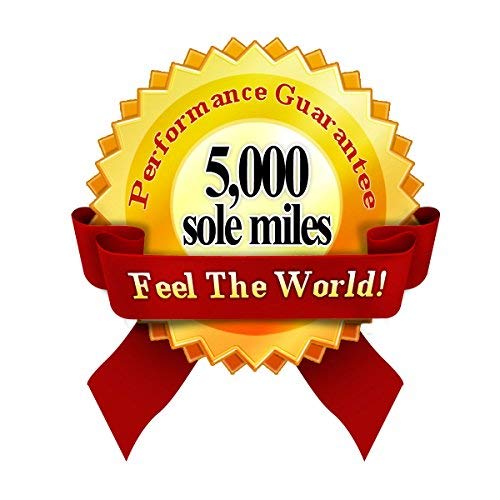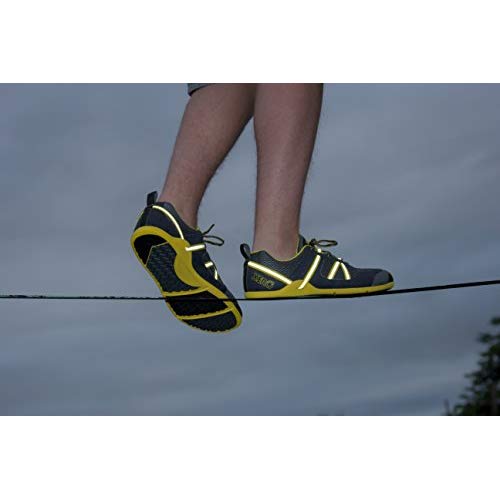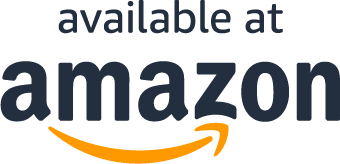 Your New Favorite Running, Fitness, Everyday Shoe...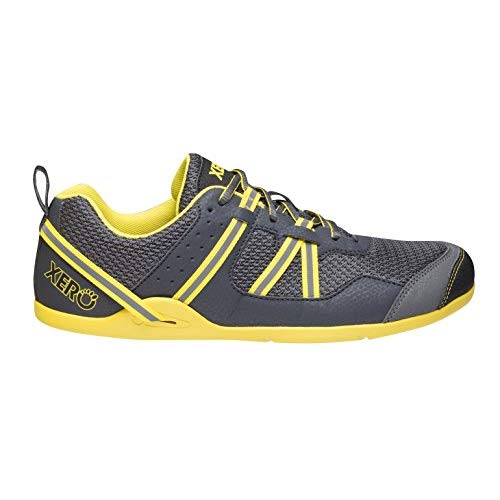 LIGHTWEIGHT -- You'll barely know it's there
COMFORTABLE foot-first design. Wide toe boxes let your toes spread and relax. Zero-drop, non-elevated sole for proper posture
VERSATILE - a flexible performance shoe for road running, trail running, fitness, Crossfit, hiking, and more...
NATURAL - Low-to-the-ground for balance and agility. Your feet can bend and move naturally.
GUARANTEED - The FeelTrue sole gives you great traction, protection, and the stimulation and feedback your feet and brain want. And the sole is backed with a 5,000 mile warranty
NOTE: Prio runs small. We recommend ordering 1/2 size larger than your normal shoe size. Of course, if this isn't correct, you can exchange it for the right size.
What Our Customers Are Saying
My first minimalist shoe, and I love it!
I am a new convert to the minimalist running shoe movement. I hope this review will help would-be converts like me as they make their decision about which shoes to buy and how to use them. The Xero Shoes Prio is my first near-barefoot running shoe. Inspired by the book "Born to Run" by Chris Mcdougall, I scoured the Internet and YouTube for the right shoe for me, and I landed on this shoe. Excited about the prospect of natural running, the way evolution intended, I didn't just buy one shoe; I bought two, one for me (50-year old flat-footed male weighing 250 pounds), and one for my 8-year old daughter who is active and in good shape. Since, Xero Shoes does not make running shoes for kids, I ordered a women shoe for her. I used their sizing instructions, and both shoes fit perfectly. My shoes fit like a glove, with enough space for my wide forefoot and toes. I find it very easy to slip the shoe on and off without having to unlace them, yet they still fit well and feel secure on my foot. The shoes are so light, and flexible that they feel almost like a pair of thick socks. With my kid, the shoes do not slip on easily, and we have to untie the shoelaces every time she puts them on. I think this might be a matter of proportions as these shoes were really intended for an adult. Nevertheless, the shoes are a good fit for her, once on, and she likes wearing them to school and for any physical activity. We did a couple of short runs together. She did well and experienced no pain or discomfort, but she is already a natural runner not yet corrupted by the misguided cushioned shoe mentality of the running world. I have been trying to get back into running for a while, after a decade of neglect. Last year, as I was trying to build up my mileage using super-cushioned shoes, I suffered a serious hamstring injury and was put out of commission for nearly a year. My hope now is to reduce or eliminate injury and bring back the joy of running. On my first run, with these shoes, I went out to take a short jog. My goal was just 1.5 miles. Very quickly, I had to make adjustments. I was heel-striking, and the punishment was severe, forcing me to switch to a mid-foot strike. I enjoyed the run so much, I kept on running. I ended up doing a 5K. this was my longest distance in a year. During and after the run, I could feel a whole new set of muscles getting stressed, including muscles in my feet and lower calf. After subsequent runs over 2 weeks, and during periods of recovery, I noticed even soreness of muscles throughout my legs, from toes to hips, which is a good thing. In my excitement about the shoes, I started wearing them almost daily. I wore them to work, on long walks, taking my daughter out to the amusement parks, and so on. This however was too much too soon. Running and even walking became very uncomfortable, and after running my second 5K, I experienced pain in the anterior ankle of my right foot - a flare-up of an old soccer injury. So, I scaled back. I took 3 days off running, and retreated back to my big cushioned shoes for daily wear. That was enough for a full recovery, and so I went out on the attack again yesterday, and ran another 5K in the Prios. I felt great during and after. My legs and feet are still feeling great today. The lesson learned is to take it slow and build up those unused muscles gradually. And if you experience pain or excessive discomfort, you are probably pushing too hard, and should scale back. Now, I can hardly wait for my next run, and for longer and longer runs. I am glad I bought these shoes. A few more things about these shoes: - When the shoes arrived, I removed the inserts immediately and kept them out. I wanted to be as close to the ground as possible. - So far, I have done all my running on asphalt without the inserts. I am keeping the inserts in case I need them in the future for trail running. - These are not highly breathable shoes, yet they did not get too hot on my feet. - I wore them with socks and without, and felt comfortable in them both ways. - When I washed them, they did not dry fast. I left them out for 24 hours, and were still damp. I tossed them in the dryer for 30 minutes to finish drying them off. - They seem to be durable despite of how flexible they are. In the short time I have had them, I have not seen any flaws or deterioration of any kind. - These shoes have no cushioning, no arch support and no motion control. If you want cushioning or any other artificial foot-support, don't buy these shoes. If you want to run the way humans ran for millennia, these could be the shoes for you. I am not an affiliate of Xero Shoes, do not receive anything for this review, and have never had any contact with the company. But I am impressed by their product, the story of why and how the company started and their mission. I am considering buying the Hana shoes for my daily casual wear, and might eventually graduate to one of their sport sandals, perhaps after losing about 30 pounds.
Questions?
Does this include free shipping?